Dec 31, 2020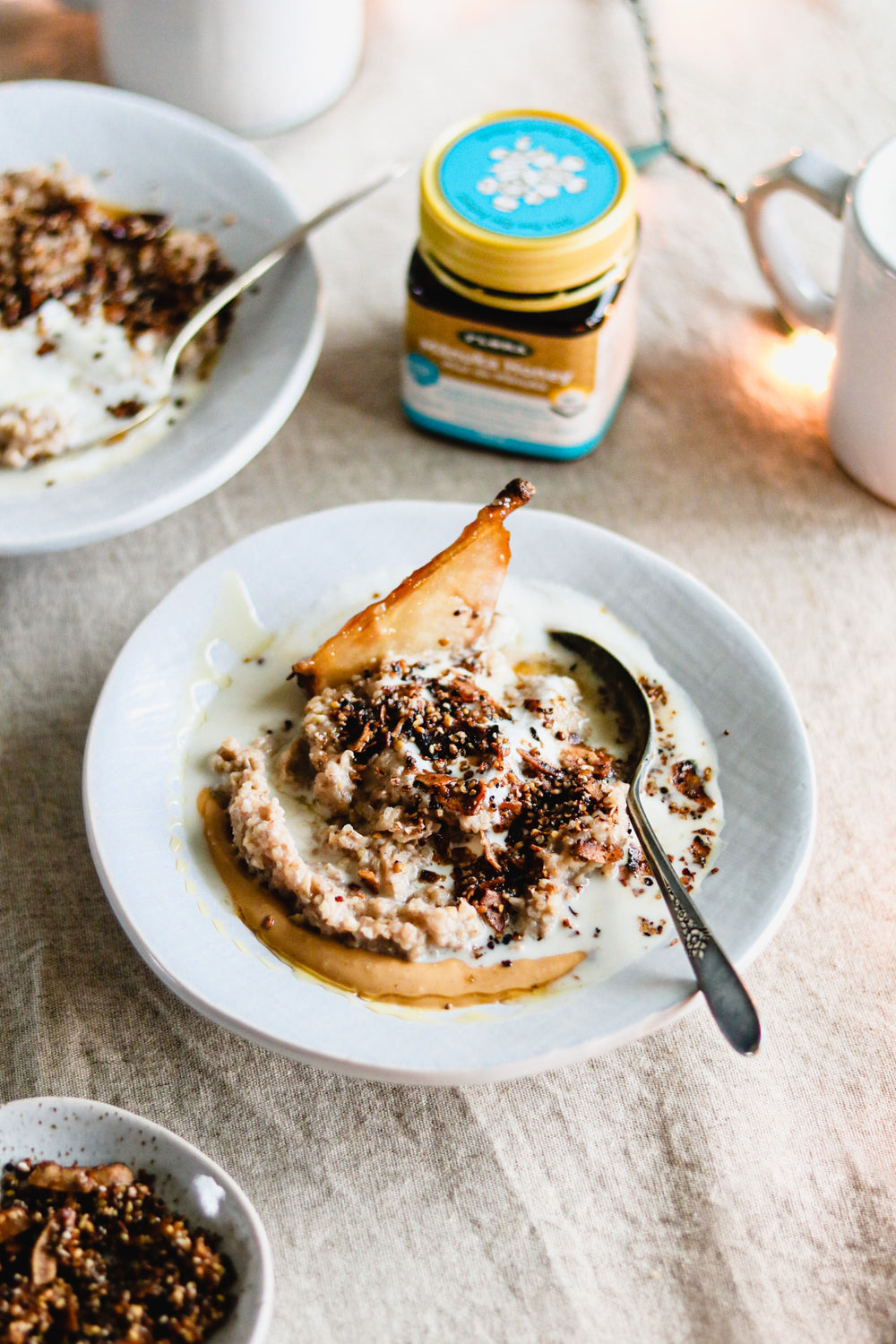 This warming and spiced breakfast comes together with three separate components: a hearty and nutrient dense porridge, perfectly caramelized pears cooked in a sweet and salty honey mixture, and finally, quick-toasted buckwheat with coconut and he...
Jun 25, 2020
This healthy strawberry smoothie is such a great breakfast to make on a slow morning. But, if you are in a hurry and still want to make it, I would suggest adding +1 cup to everything to make it totally drinkable for an on the go breakfast. Anoth...
Jun 23, 2020
Mini pancake cereal looks super cute, right? I saw mini pancakes from TikTok and Instagram and thought, "I bet I can healthify that recipe!". And, rose-coloured mini pancakes are even more awesome! Plus, the soft pink colour in these little...
Jan 17, 2019
<123> Adeline Waugh enjoys challenging the status quo by developing beautifully vibrant recipes using only the purest of real food ingredients. Find her on Instagram @vibrantandpure and visit her website at VibrantAndPure.com.123>