Oct 8, 2020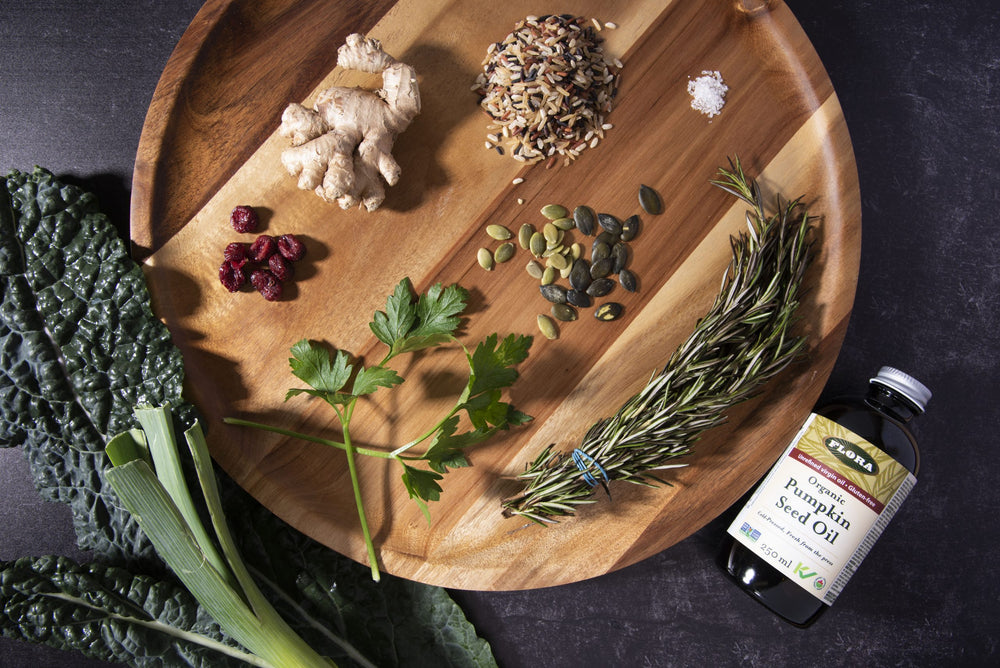 We hope you've been enjoying our seasonal Flora Supplement Calendar and associated posts throughout the year. Golden colors and reddish hues are slowly appearing on the trees as our fall season gets underway. This is a time when our seasonal cycl...
Oct 25, 2018
These spooky gummies are a fun way for your kids to get their vitamins this Halloween. The recipe can easily be adjusted so you can use any mold you want! <96> Dana Green Remedios, RHN, RNCP, is a Vancouver-based educator and coach. She is...
Oct 16, 2018
Something about fall just calls for baking. This season get festive and stay healthy thanks to one ingredient: Flora's Turmeric & Cinnamon Apple Cider Vinegar. Taken as a shot to aid digestion* or mixed into an apple tart, this fall-flavored w...
Oct 9, 2018
If fall were a flavor, it would undoubtedly be pumpkin spice. Keep your kitchen festive and healthy this year by incorporating pumpkin spice in a new way: cooking with pumpkin seed oil! Rich in omega-6 and -9, this cold-pressed culinary oil is jus...