Apr 1, 2021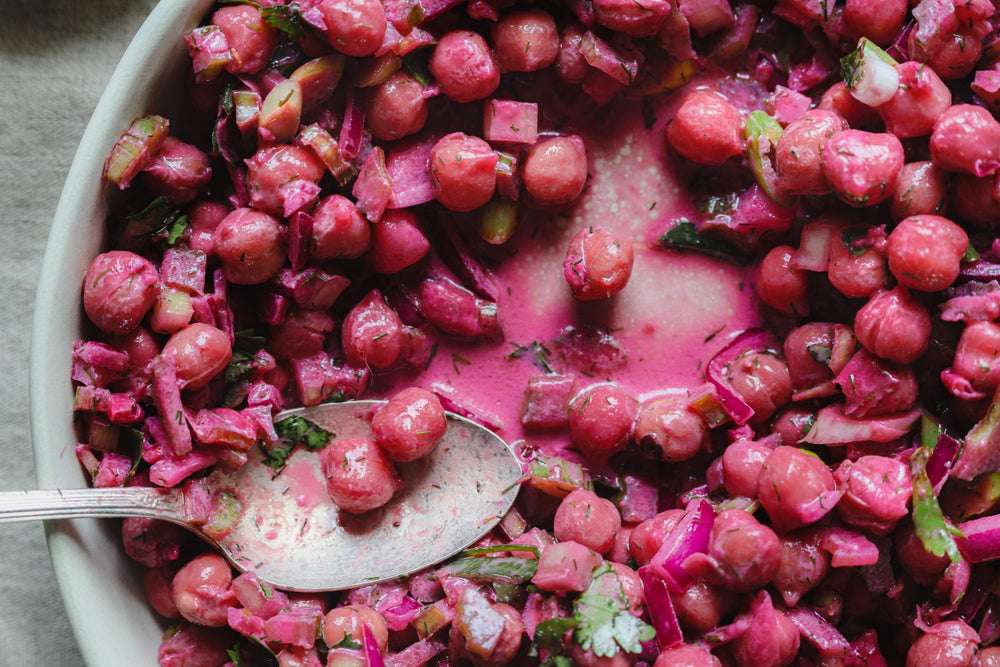 There's something inherently magical about this light and bright dish. We eat with all of our senses, not just taste! And this salad gives our eyes a treat before dazzling our taste buds too! Lindsay Young @eatyoungnutrition is a nut...
Feb 11, 2021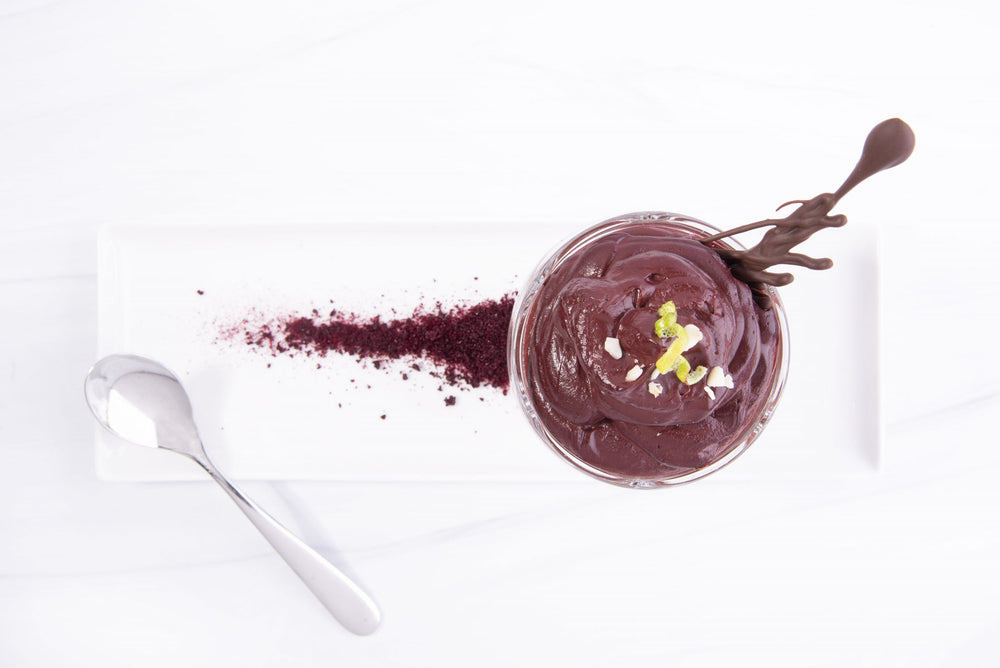 What makes a food appropriate for Valentine's day (also known in Latin America as the day of love and friendship)? It makes sense to me that foods known as aphrodisiacs or which promote the production of oxytocin, our bonding hormone, would be...
Jan 18, 2021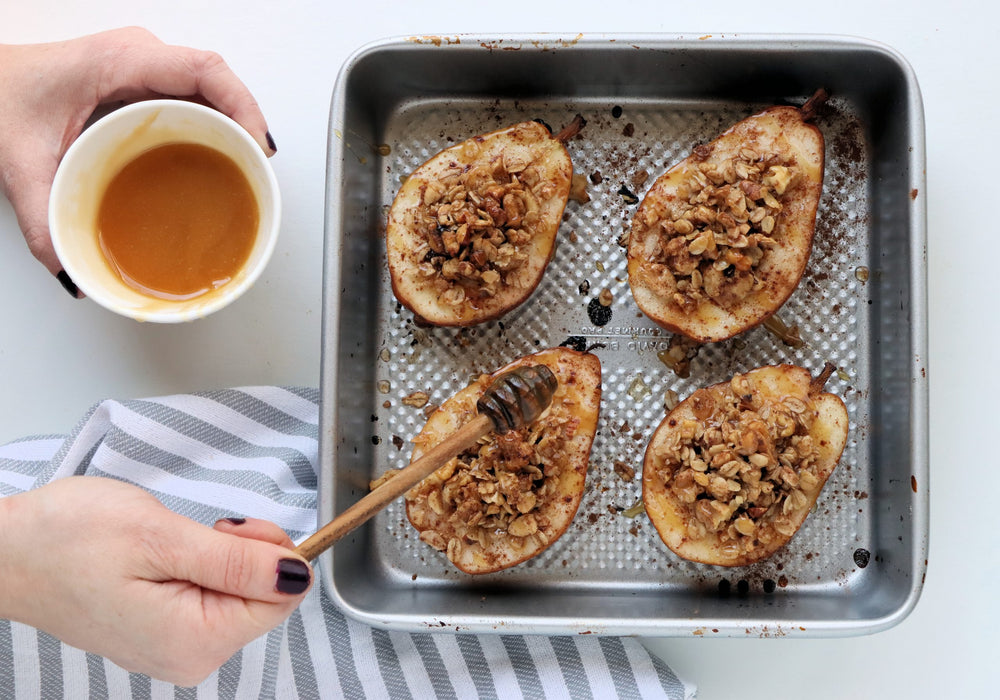 This delicious and elegant plant-based dessert infused with the goodness of organic, antioxidant rich elderberries and pears, this healthy dessert recipe will have you surprised at how easy it is to prepare. Delicious Mānuka Honey adds a boost of...
Oct 22, 2020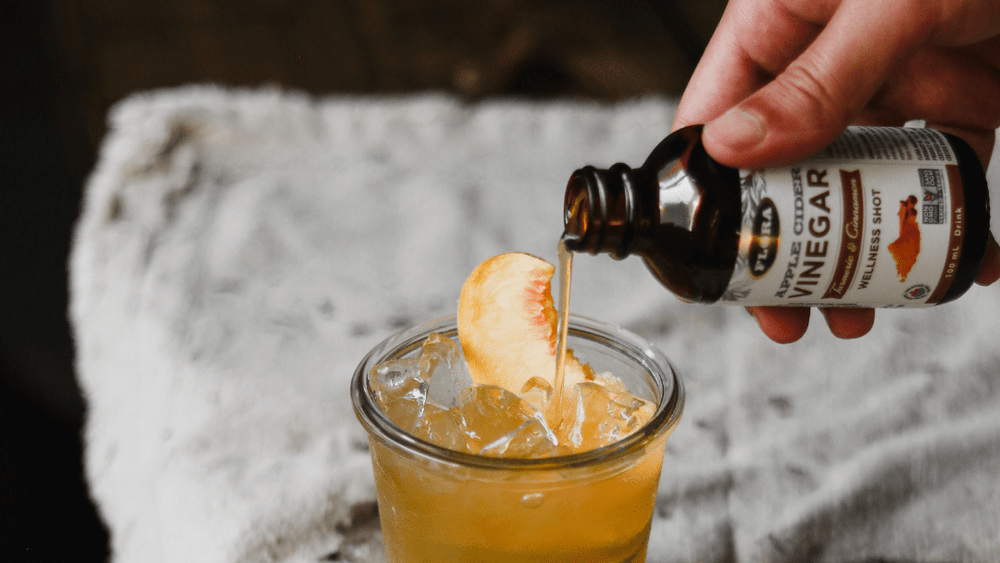 Recipe and image courtesy of Lindsay Young, @eatyoungnutrition * These statements have not been evaluated by the Food and Drug Administration. This product is not intended to diagnose, treat, cure or prevent any disease. Lindsay Young...
Aug 5, 2020
Lindsay Young @eatyoungnutrition is a nutritionist and lover of food from around the world. She's passionate about making healthy, home cooked food accessible and approachable for everyone. She hosts workshops in her home town, Kelowna, sees cl...
Jul 21, 2020
Gazpacho is a refreshing and cleansing no-cook soup fabulous for hot summer days. Originally back in the Iberian Peninsulait was made with a mortar and pestle, and sometimes included bread! However,modern gazpacho is easily made bread-free and ...
Jul 16, 2020
Recipe by Dani (@danishealthyeats) Dani is a 25 year old Holistic Nutritionist from Seattle, Washington. She focuses on nutrition for healing purposes & creates delicious recipes that are not only nurturing for your body, but quick & pa...
Jul 9, 2020
Nathaniel Crawford is a commercial food, portrait & lifestyle photographer/videographer based in Chicago, IL.
Jul 2, 2020
It is summer in full force right now. I'm talking 90 degree days and hot sunshine. And I am loving it! I love to cool off with popsicles. But, I don't really like buying popsicles at the store because of all the sugar they contain. So, I created ...
Jun 23, 2020
Mini pancake cereal looks super cute, right? I saw mini pancakes from TikTok and Instagram and thought, "I bet I can healthify that recipe!". And, rose-coloured mini pancakes are even more awesome! Plus, the soft pink colour in these little...