Jun 24, 2021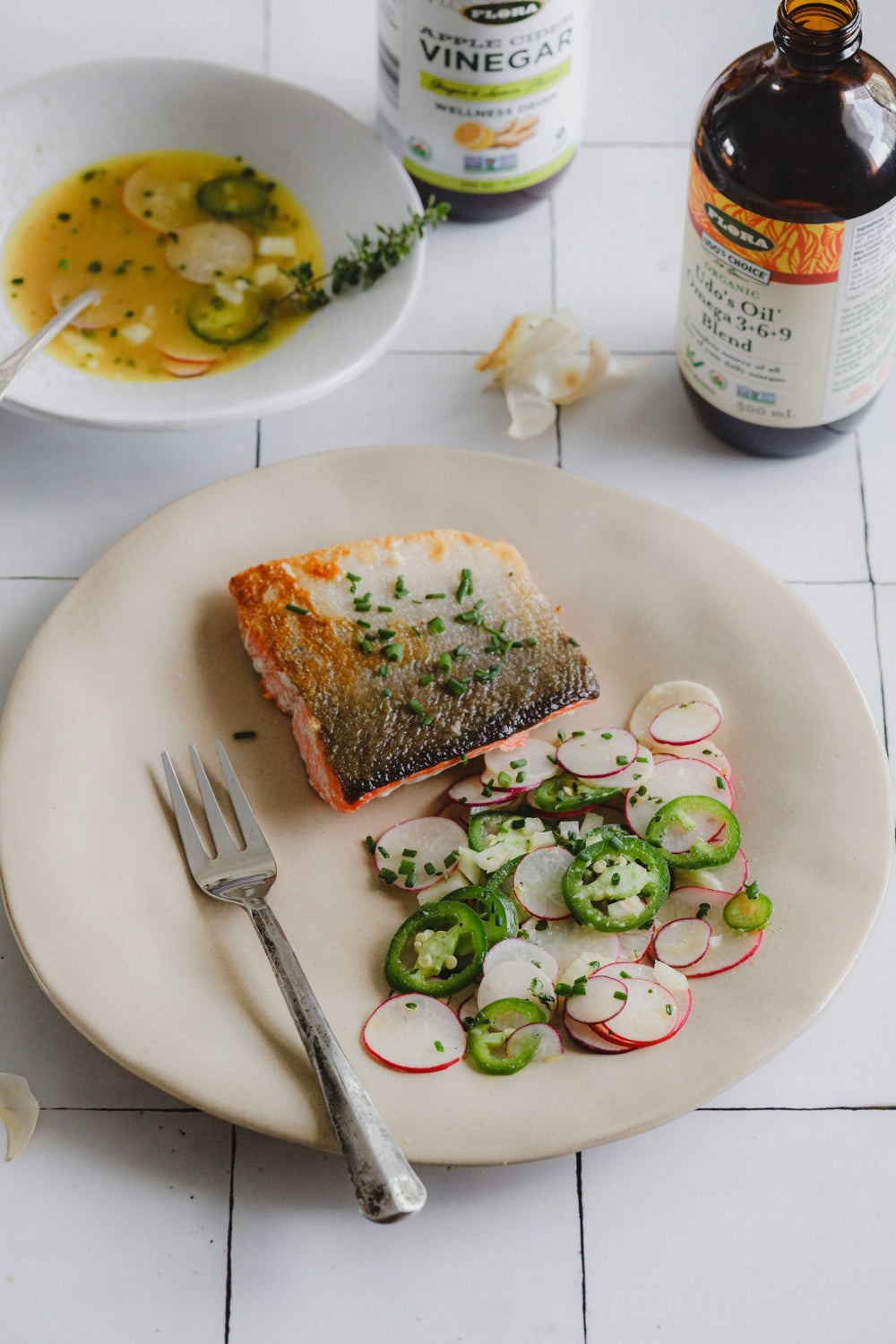 Ingredients Marinade: ½ cup Flora Lemon Ginger ACV Shot ¼ cup Udo's Omega 3.6.9 Oil Blend 3-4 cloves garlic 3 sprigs fresh thyme Salt and pepper, to taste Salad: 1 bunch radishes, sliced ½ a fennel bulb, finely diced 1 jalapeno, sliced (seed...
Dec 19, 2020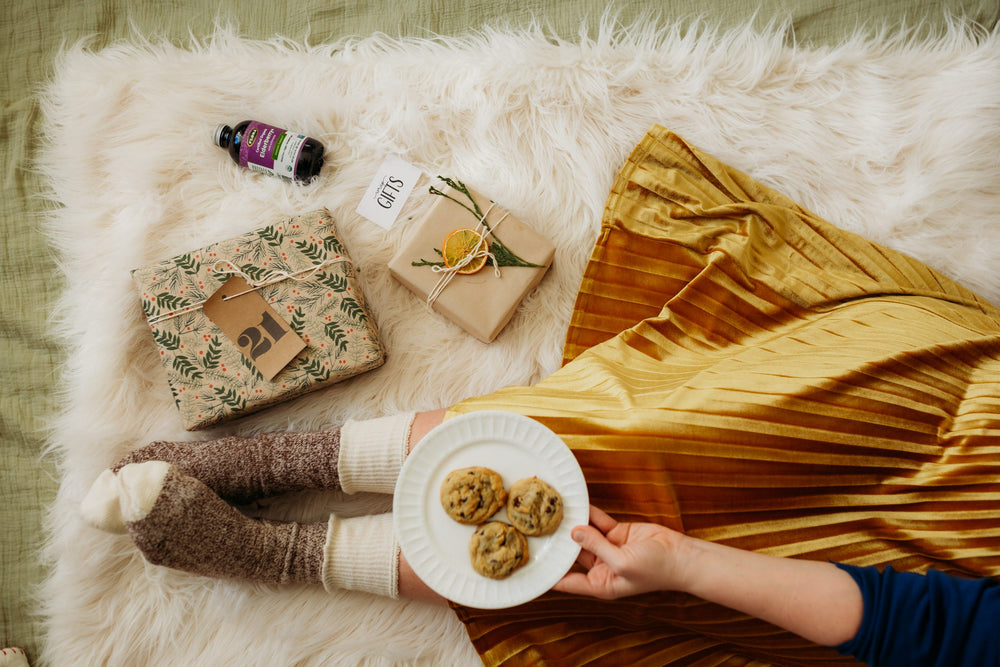 We hope you've been enjoying our seasonal Flora Supplement Calendar and associated posts throughout the year. We've arrived at our final installment of these seasonal posts for 2020 with winter on our doorsteps. This the time for slowing down, re...
Dec 17, 2020
A deliciously spiced tender and tasty fruitcake Like classic fruitcake, this recipe calls for nuts and dried cherries, but incorporating vegetables gives this cake a moist texture halfway to carrot cake. It has ginger, vanilla, almond and cinn...
Nov 6, 2020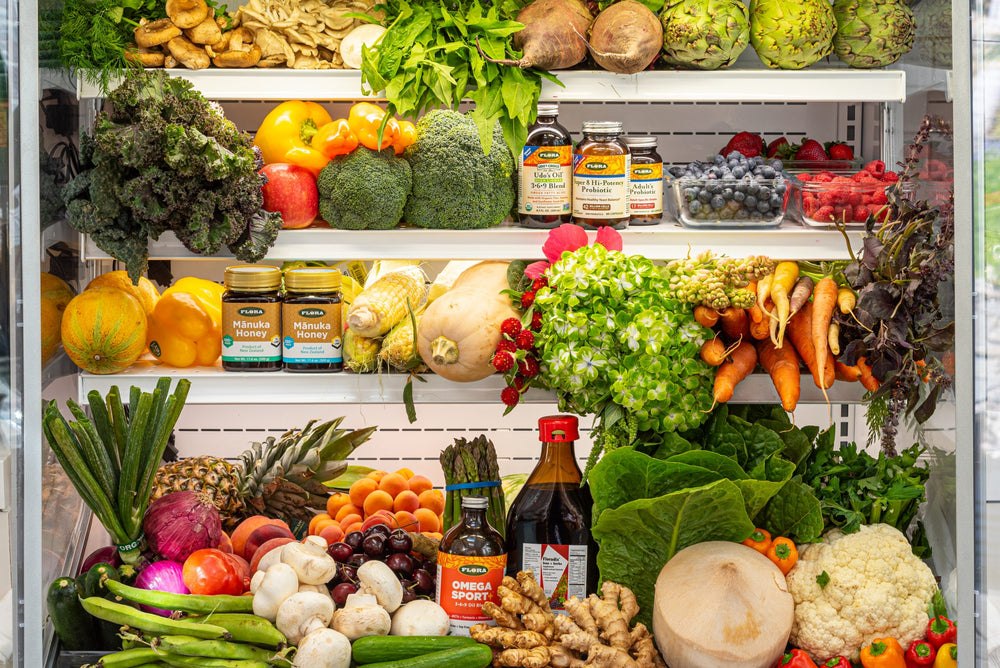 Eating Healthy at Home During a Global Pandemic by Flora Athlete Ambassador, Patrick Reagan During the 2020 year, my family has spent a great deal of time at home much like the rest of humanity. This year has been overwhelming and at times fru...
Oct 22, 2020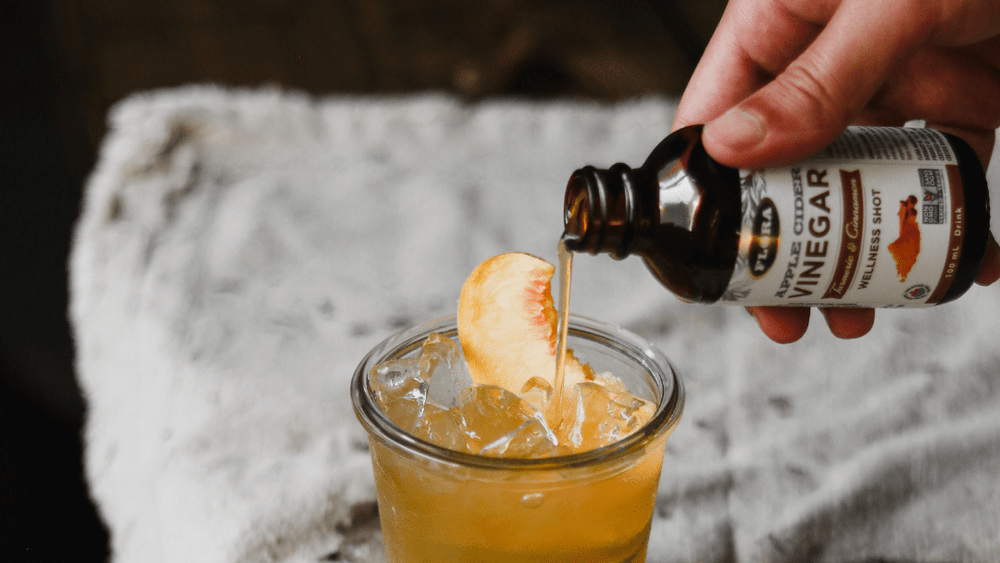 Recipe and image courtesy of Lindsay Young, @eatyoungnutrition * These statements have not been evaluated by the Food and Drug Administration. This product is not intended to diagnose, treat, cure or prevent any disease. Lindsay Young...
May 28, 2020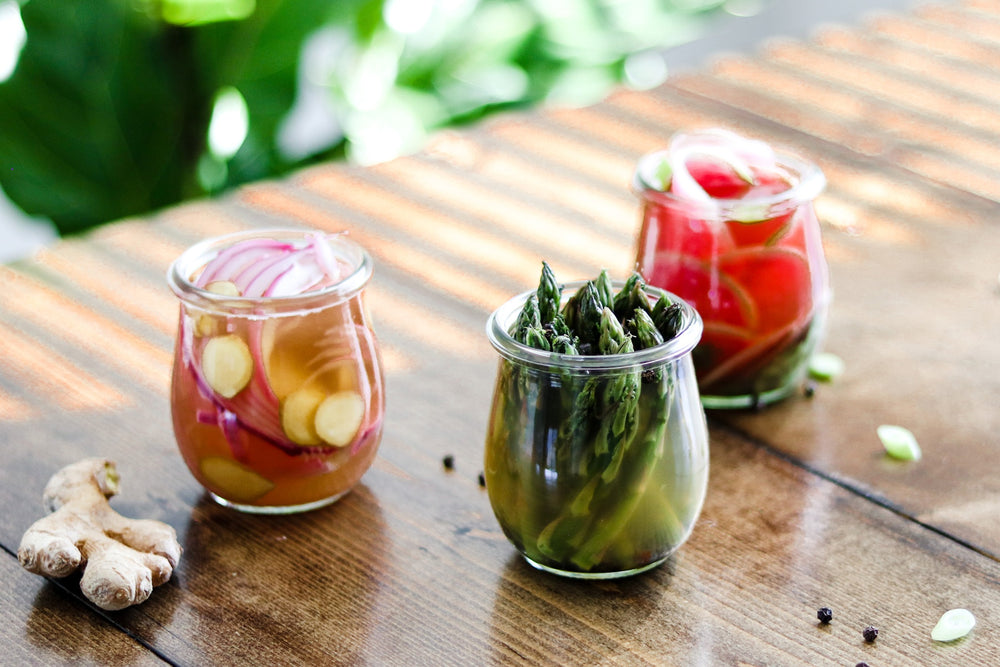 An awesome little skill to have under your cooking belt is quick pickling. It's especially useful for making fresh produce last longer PLUS it really gives life to your meals! Let's not forget that a balanced palate includes some sour and salty t...
Dec 17, 2019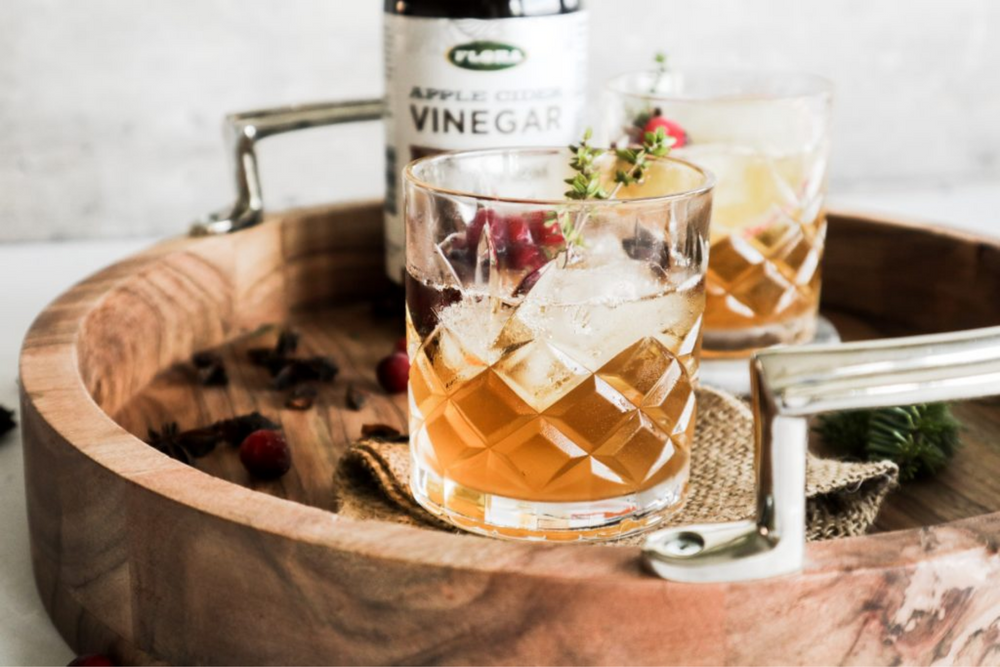 With the holidays in full swing, I love protecting my digestion by keeping tonics like this nearby. Apple cider vinegar is a great stomach soother. Combined with the healing properties of turmeric and cinnamon, this is a delicious and holiday-ins...
Oct 8, 2019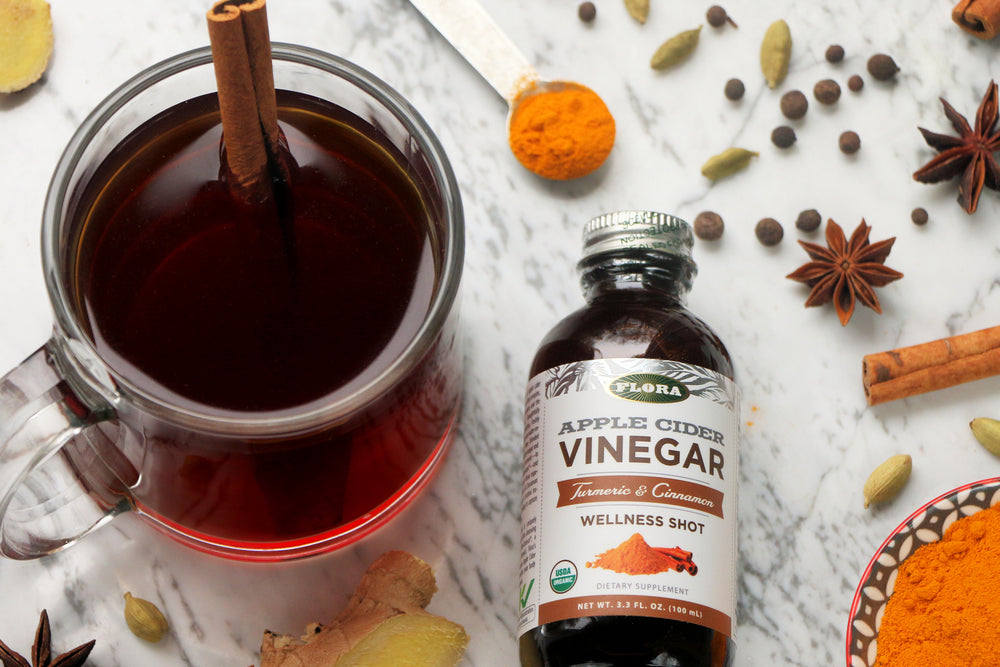 Flora's Apple Cider Vinegar Drinks come in four flavors to delight the senses. Enjoy the crisp tang of organic apple cider vinegar expertly blended with botanicals and spices like elderberry, ginger & lemon, turmeric & cinnamon, and red b...
May 14, 2019
Ingredients 1/2 cup Flora Ginger and Lemon Flavour Apple Cider Vinegar Drink 1/4 cup Flora Sacha Inchi Oil 2 small garlic cloves 2 tbsp. fresh thyme leaves A couple pinches of pink salt White pepper, to taste Instructions Blend everything ...
Apr 30, 2019
Once a humble pantry staple, apple cider vinegar is suddenly the new "it" ingredient. Celebrities like Katy Perry and Kim Kardashian swear by it, articles about it are popping up everywhere, and people are downing it by the boatload. But while it...
Feb 19, 2019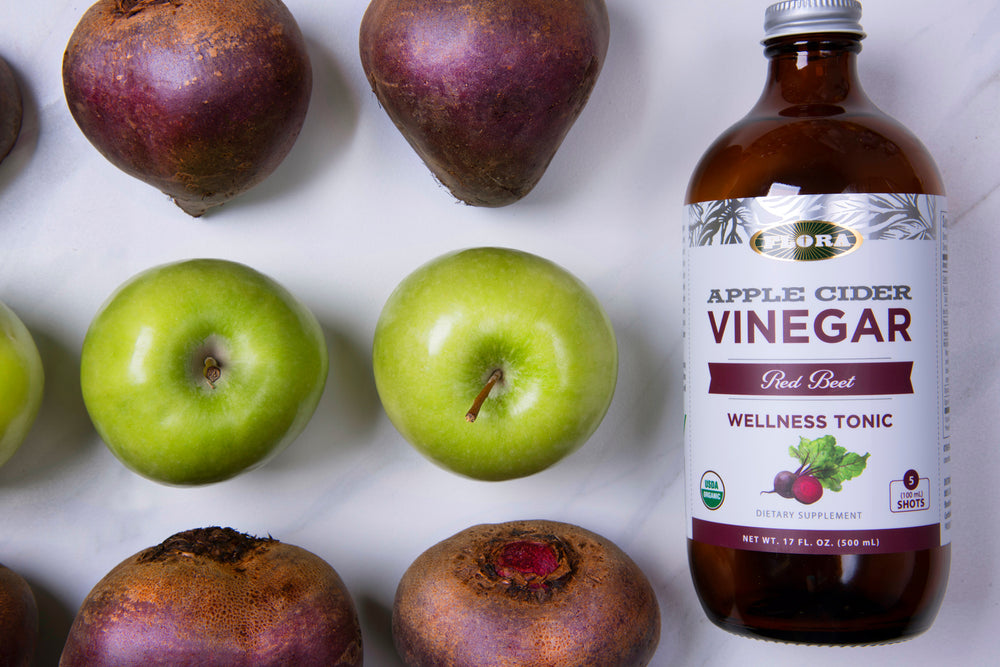 It's a story as old as time. Two souls meet and the chemistry is instant, the magic palpable. It's like they were meant to be together, and they can't imagine how they were ever apart. So it is with one root vegetable and one fermented fruit juic...
Dec 31, 2018
Better Living created three refreshing drink recipes featuring Flora Apple Cider Vinegar, one for each unique blend. Hot Detox Chai Tea Ingredients 1 bag Flora Rooibos Chai Tea 1/4 cup Flora Turmeric + Cinnamon Apple Cider Vinegar Flora ...