Jan 8, 2019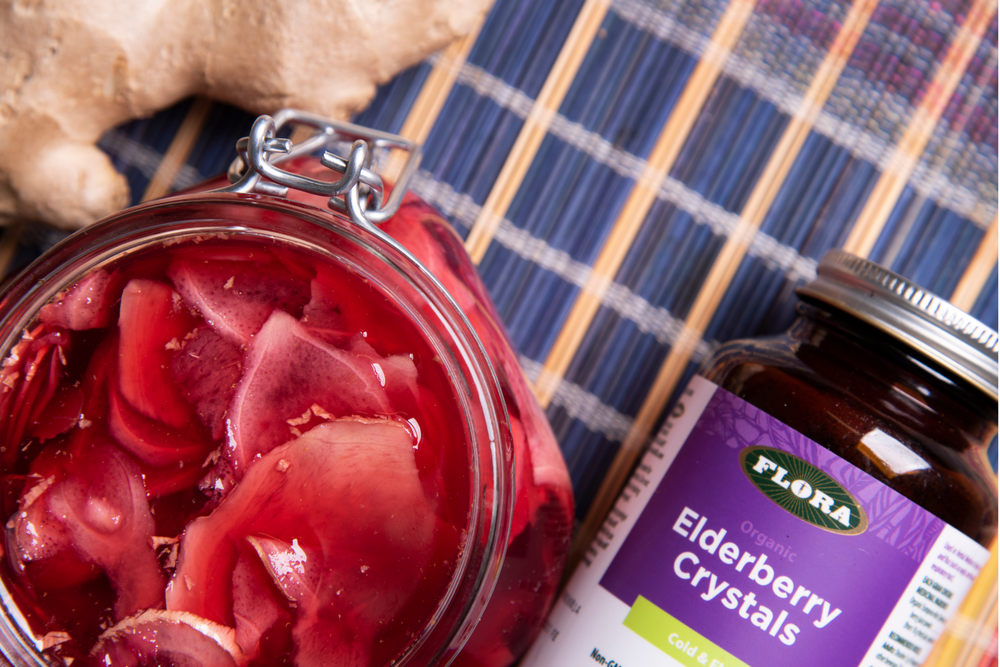 We are loving this DIY pickled ginger. It's a no-fuss, no-cook, easy-peasy pickle. Pickled ginger, often called sushi ginger, is a warming and versatile complement to a variety of dishes, brightening up root veggies, buddha bowls, and our favorite...
Dec 20, 2018
High-Protein Eggnog Latte 1 ½ cups hot brewed Flora Rooibos Chai made with 2 bags 3 tbsp vanilla or chai flavored protein powder 2 tbsp coconut cream or heavy cream 1/2 tsp ground nutmeg 2 tsp maple syrup 1 tsp vanilla extract 1 egg...
Dec 11, 2018
Our apple cider vinegar isn't like the others. Flora's Apple Cider Vinegar Wellness Shots and Drinks combine our ACV with traditionally detoxifying, freshly ground herbs. Burdock, sheep sorrel, turmeric, blessed thistle, and kelp combine with prov...
Sep 4, 2018
For millennia, people have been using liquid preparations of herbal roots, leaves, and flowers to drink themselves healthy. With good reason: liquid tonics are quick to act, easy to assimilate and absorb by the body, and simple to take. With 60 ye...
Jun 28, 2018
You've had it happen: your child comes to you complaining about a tummy ache. You want to turn their frown upside-down fast—ideally with a natural remedy—but it's not always clear why they have digestive problems in the first place. So how do you...