Sep 27, 2022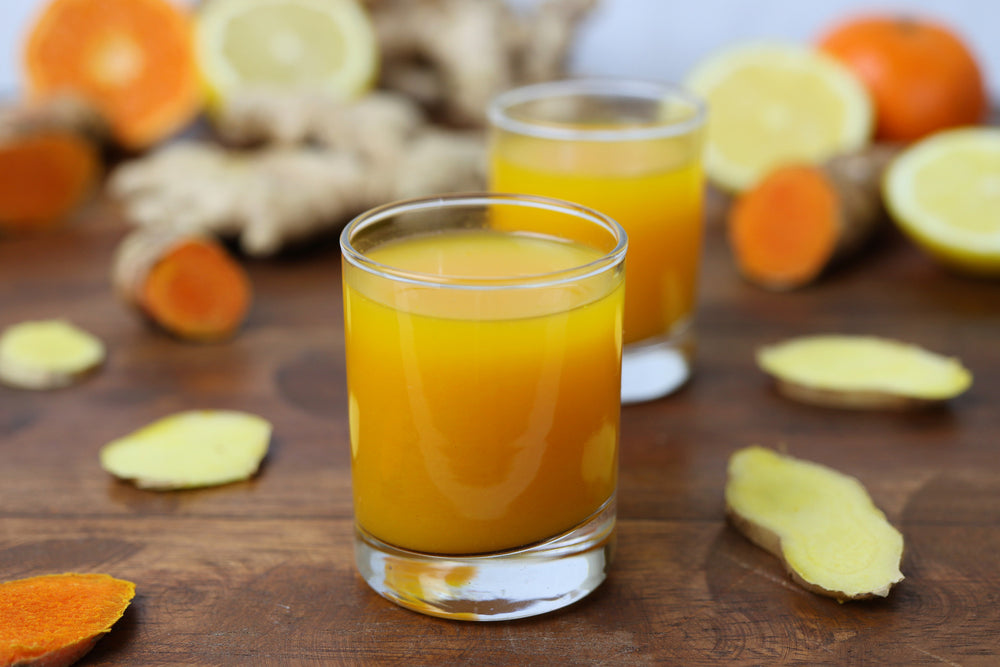 As featured @onbetterliving Made with citrus, ginger, turmeric, apple cider vinegar, and omega rich Udo's Oil 3-6-9 Blend from Flora, these immune "shots" are bursting with powerful nutrients that can help support your immune system and act as a ...
Jul 5, 2022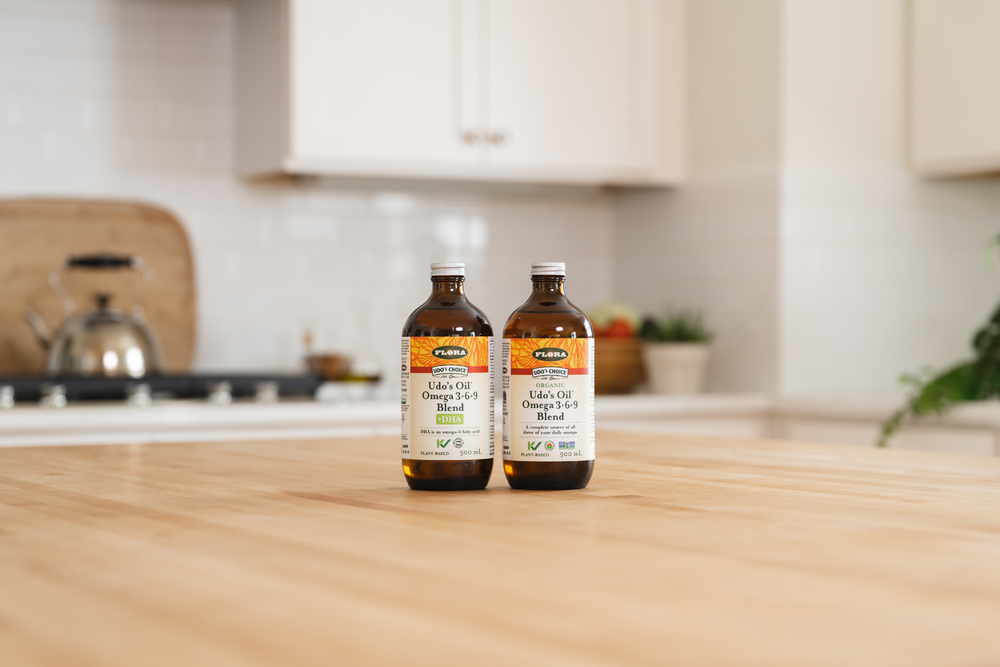 Why You're Not Getting The Right Balance Of Essential Fatty Acids After decades of fearing the fat inside our food, science has shown that it's not fat that's the problem, but the type of fat we're eating. [1] In fact, our bodies need fat to survi...
May 3, 2022
Beautiful Skin From Within If you're using sunscreen and cleansing, exfoliating, and moisturizing on the regular, you may think you're taking pretty good care of your skin. These are important steps, no argument there. But they're external remedie...
Apr 12, 2022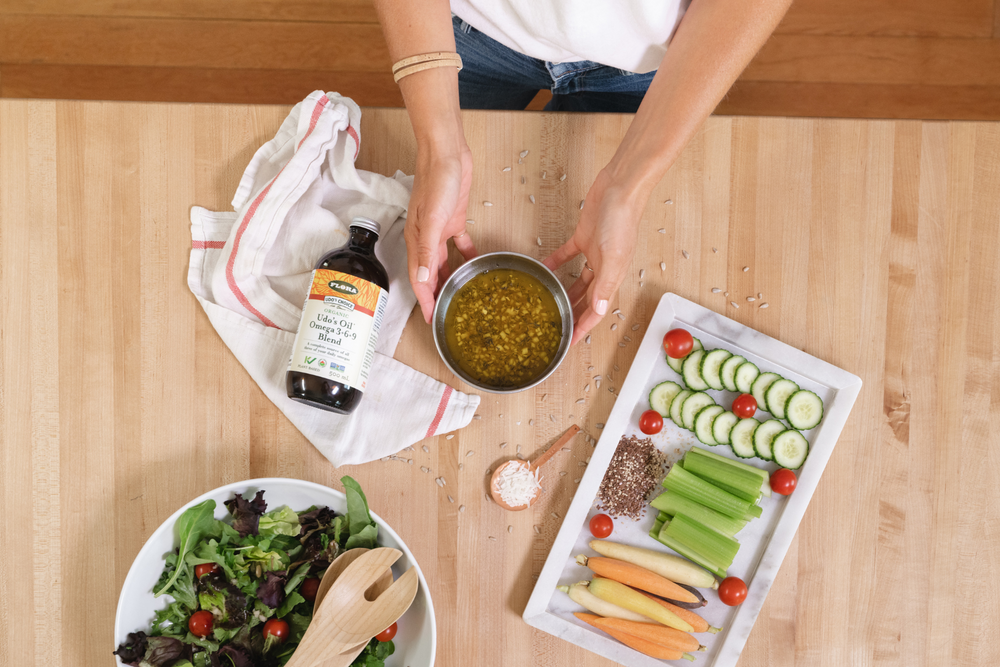 How Can Vegetarians and Vegans Get Enough Omegas? You hear it all the time: If you want to reap the health benefits of omega fatty acids, you need to eat fish regularly or take a fish oil supplement. But is that really true? Nope! Perhaps the best...
May 25, 2021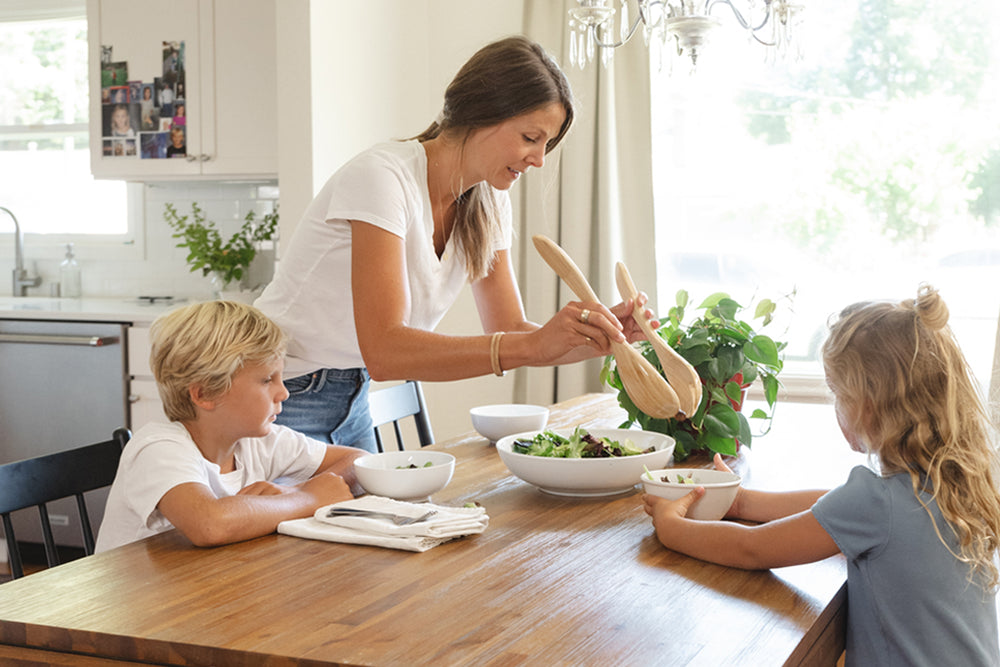 Kids Need Omegas! Yes, spoiler alert, kids do need omegas. To fuel their optimal growth and function, they need omegas more than most adults do. For busy caregivers with no time to read the whole article, jump to the Summary. O megas Help Brai...
Jan 31, 2020
Healthy Fats Support Us Inside and Out Healthy fats have always been considered seasonally appropriate food in fall and winter. Healthy dietary fats protect skin from the ravages of cold winter weather and hold moisture in the skin. Under the ...
Jan 28, 2020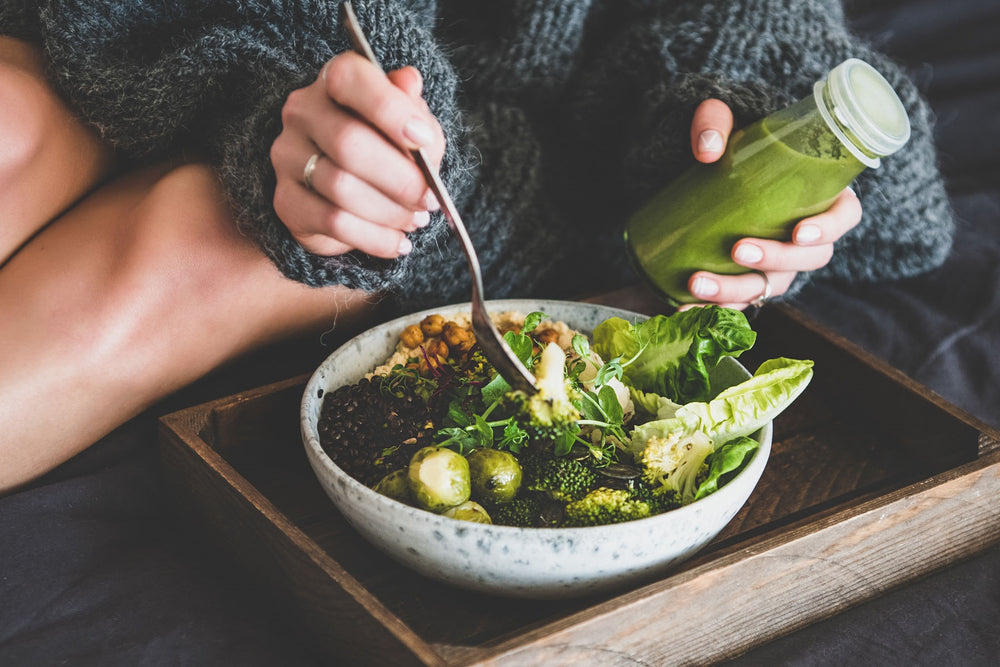 New Year's resolutions We want to live life to the fullest. Every year, millions of people make New Year's resolutions, intending to form new habits, achieve goals, and spark positive change. According to several polls, some top resolutions (ca...
Jan 2, 2020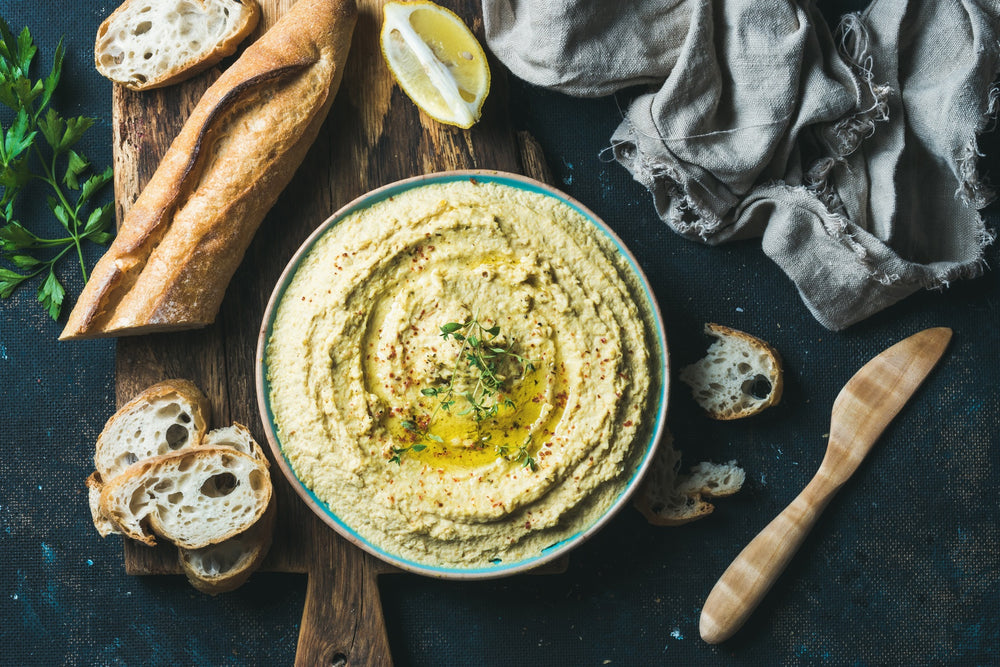 5 Types of Food You Should Be Eating Regularly Healthy eating can be puzzling when nutritional advice changes all the time. The good news is you don't need to go on the latest fad diet to eat well. (In fact, you probably shouldn't!) Just ...
Nov 21, 2019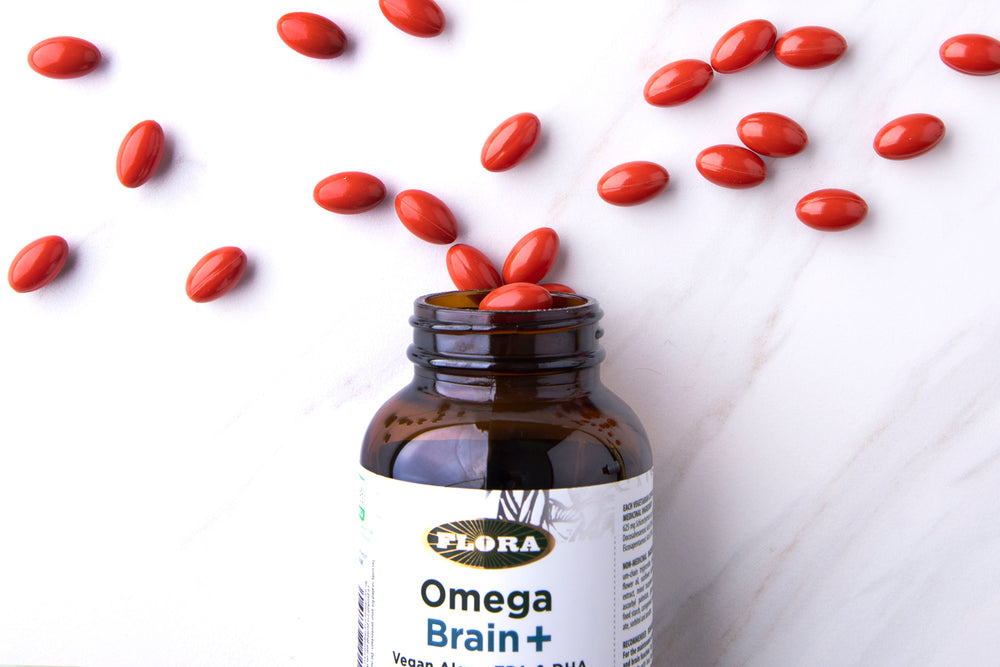 Flora Omega Brain+ supplies a true vegan replacement for fish oil. Omega Brain+ contains the omega-3 fatty acids eicosapentaenoic acid (EPA) and docosahexaenoic acid (DHA) and is made from algae grown in stainless steel tanks on land. The algal o...
Sep 5, 2019
When the heat kicks in and I can't bear to turn the oven on, I turn to sushi rolls that require minimal cooking and can be served cold! This vibrant colored plant-based sushi recipe utilizes the nutritional power of Udo's Oil to assist in nutrien...
Aug 6, 2019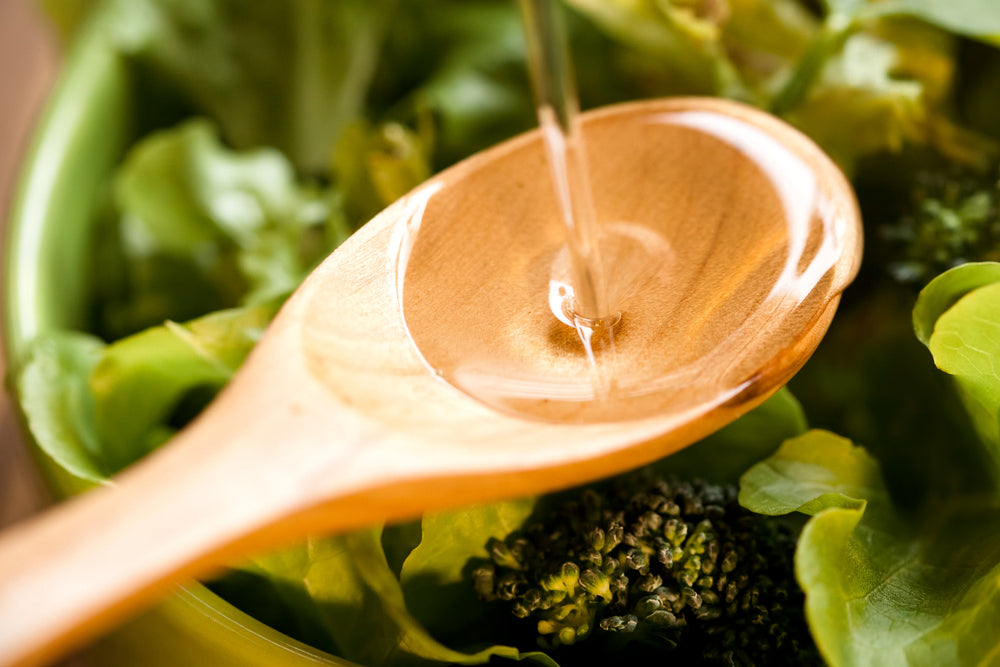 Do you get enough healthy fat? Many people don't consume enough, especially essential omegas. Omega-3, -6 and -9 oils are safe to use in meals for the whole family, not just smoothies! Udo's Oil is a great way to balance a meal, make a snack more...
Jun 29, 2019
A new school year is just around the corner. For some kids (and almost all adults) this is a happy occasion. Other kids struggle more in school and may not be as excited to board that big yellow bus again. If only there was something that could h...