Jun 22, 2021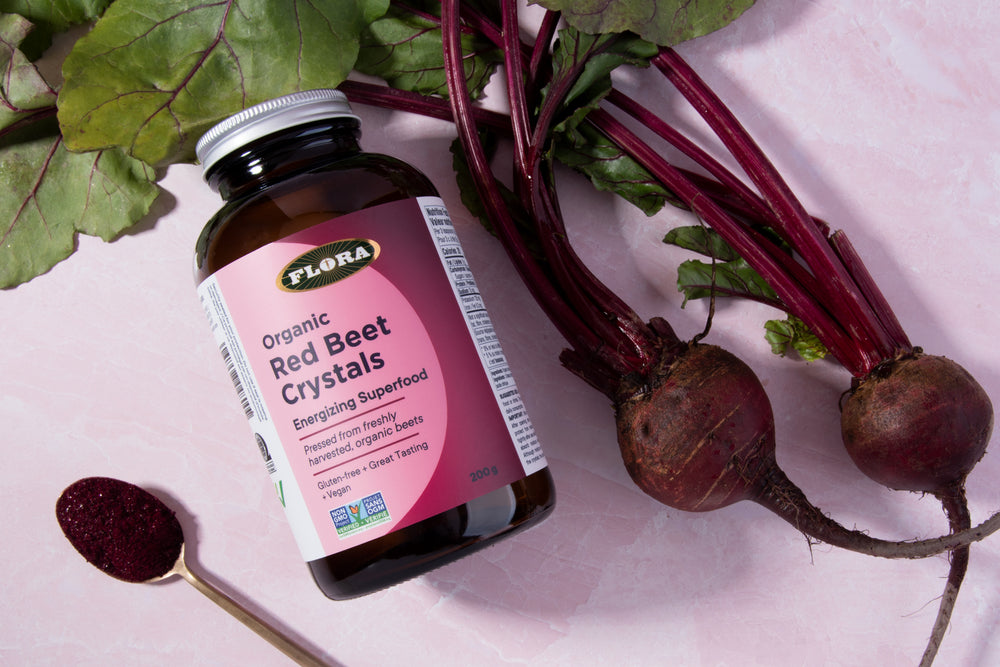 BIOHACKERS KNOW SOMETHING WE SHOULD ALL UNDERSTAND There is a whole world of stuff going on in the body that lay folk do not talk much about. Like messenger molecules, which usually only comes up in conversation between biochemists and medical...
Apr 1, 2021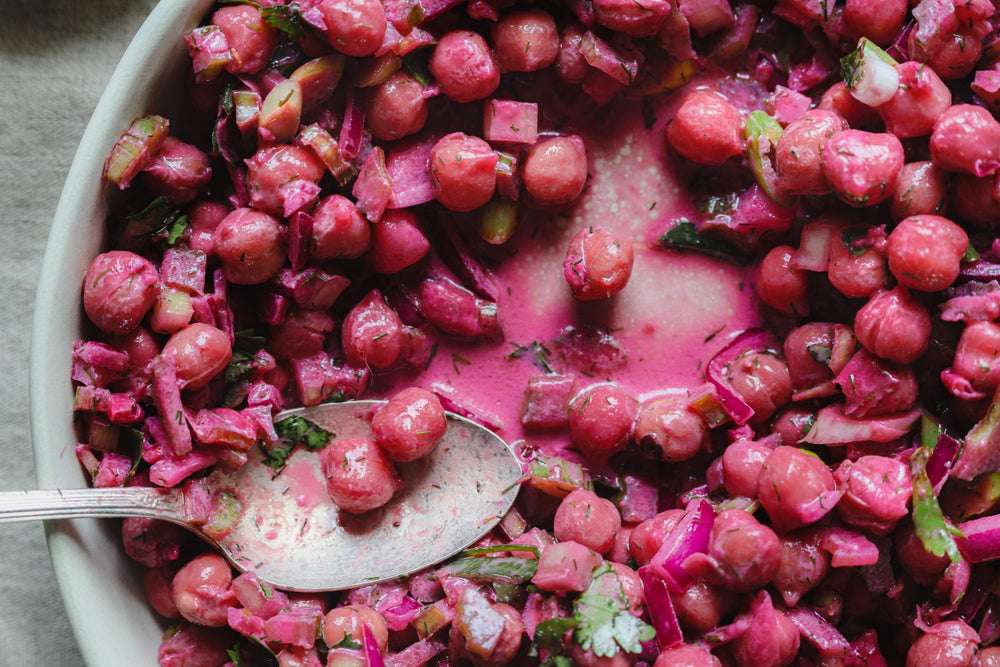 There's something inherently magical about this light and bright dish. We eat with all of our senses, not just taste! And this salad gives our eyes a treat before dazzling our taste buds too! Lindsay Young @eatyoungnutrition is a nut...
Mar 2, 2021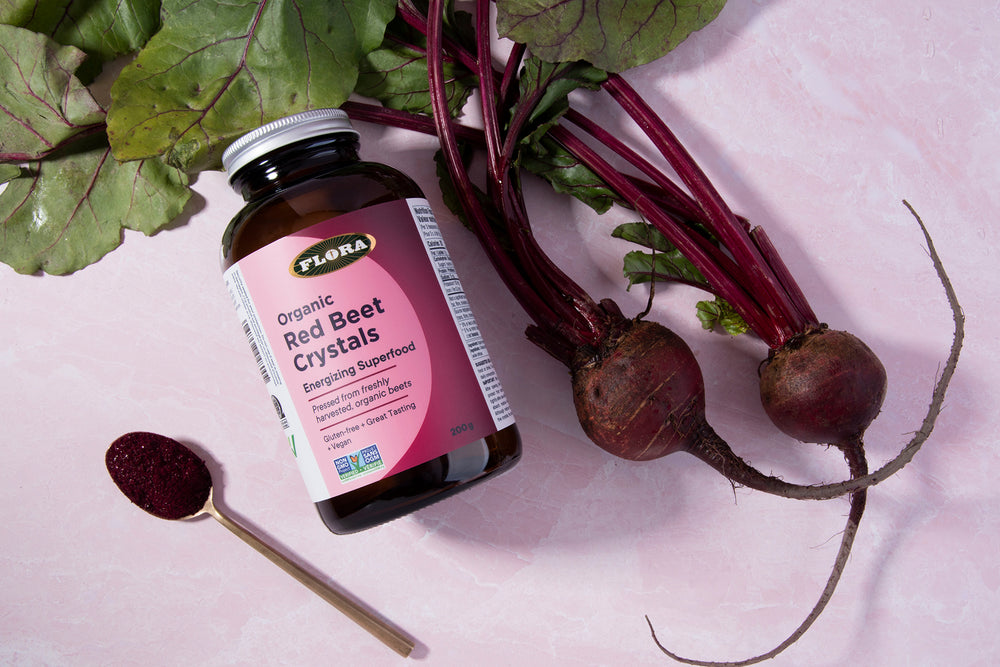 Flora Red Beet Crystals are a nutritious, energizing superfood that help to boost nitric oxide levels in the body. This naturally sweet tasting, instantly soluble product is a pure concentrate that is carefully obtained from the juice of freshly ...
Feb 11, 2021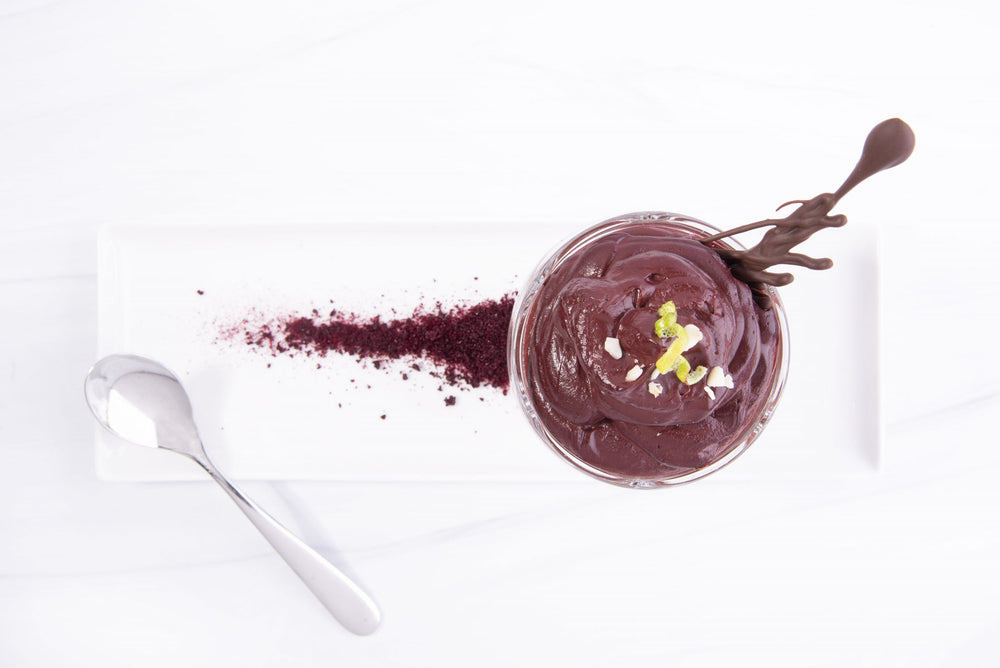 What makes a food appropriate for Valentine's day (also known in Latin America as the day of love and friendship)? It makes sense to me that foods known as aphrodisiacs or which promote the production of oxytocin, our bonding hormone, would be...
Aug 13, 2020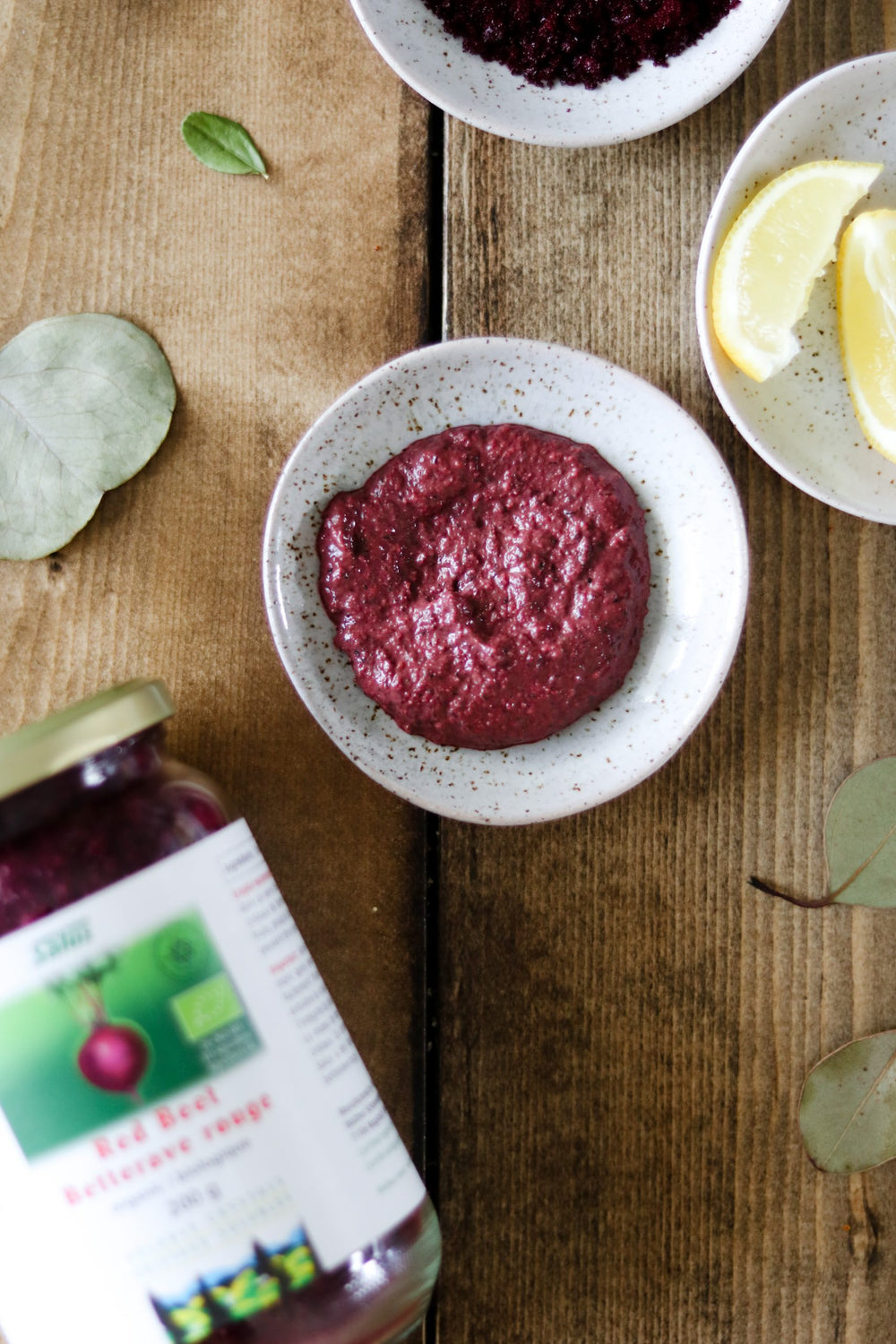 What an easy way to spice up your pesto recipe. I love swapping out basil for other herbs or greens and using beet crystals as a source of betalain — beets are great for the blood and capillaries. I've used this on pizza, over pasta, in salad dres...
Jun 25, 2020
This healthy strawberry smoothie is such a great breakfast to make on a slow morning. But, if you are in a hurry and still want to make it, I would suggest adding +1 cup to everything to make it totally drinkable for an on the go breakfast. Anoth...
Jun 23, 2020
Mini pancake cereal looks super cute, right? I saw mini pancakes from TikTok and Instagram and thought, "I bet I can healthify that recipe!". And, rose-coloured mini pancakes are even more awesome! Plus, the soft pink colour in these little...
Jun 18, 2020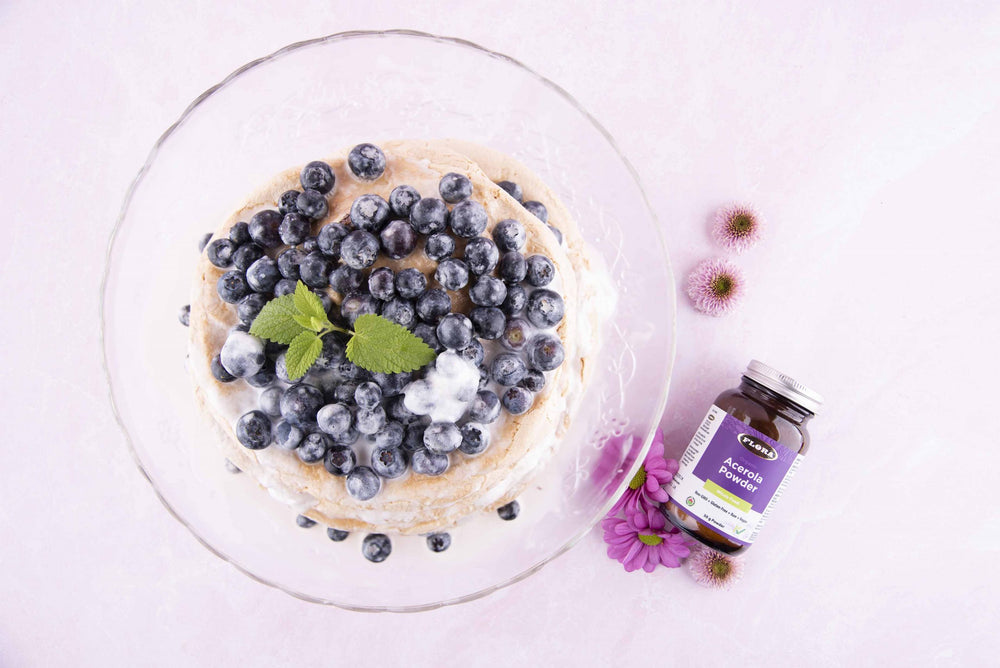 A pavlova is an airy cloud of meringue cradling fresh cream and fruit. It is named for ballerina Anna Pavlova, a childhood idol of mine, because it embodies lightness and effortlessness. This 100% vegan-friendly dessert is easy to make. We mad...
Apr 14, 2020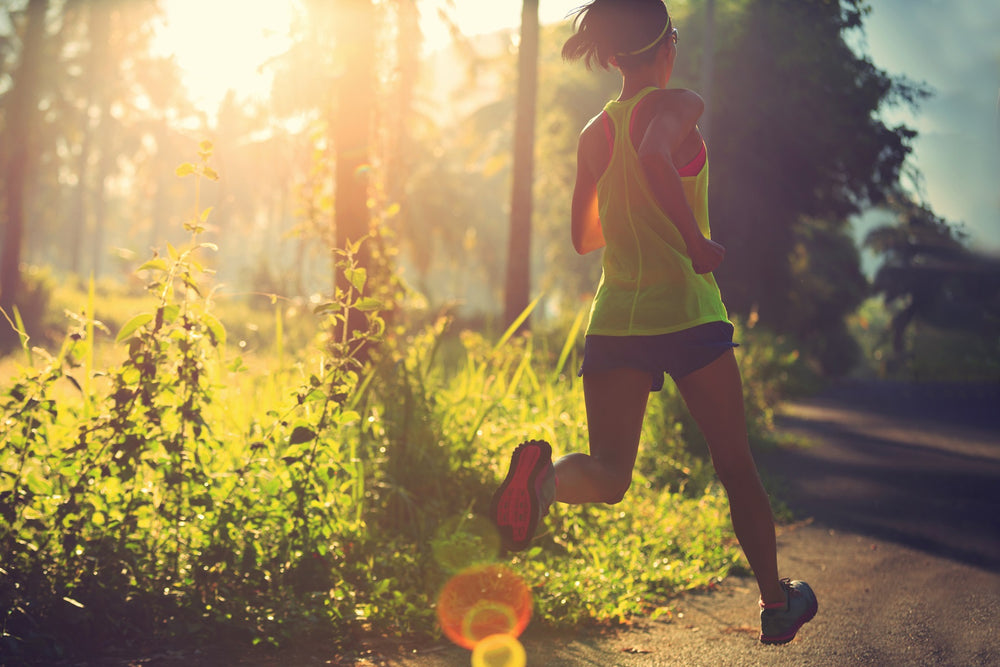 Midlife - when female athletes struggle most with fitness The slow weight gain of adulthood can be a motivator to take your exercise up a notch. But if you remember the big hair and waterfall bangs of the 80s, exercise might be getting more ch...
Mar 19, 2020
This recipe is perfect for spring. Not only is it hearty enough to fuel your outdoor activities and bursting with color and flavor, it is designed to promote cleansing and detoxification. This vegan donair recipe features powerhouse detox supp...
Oct 25, 2019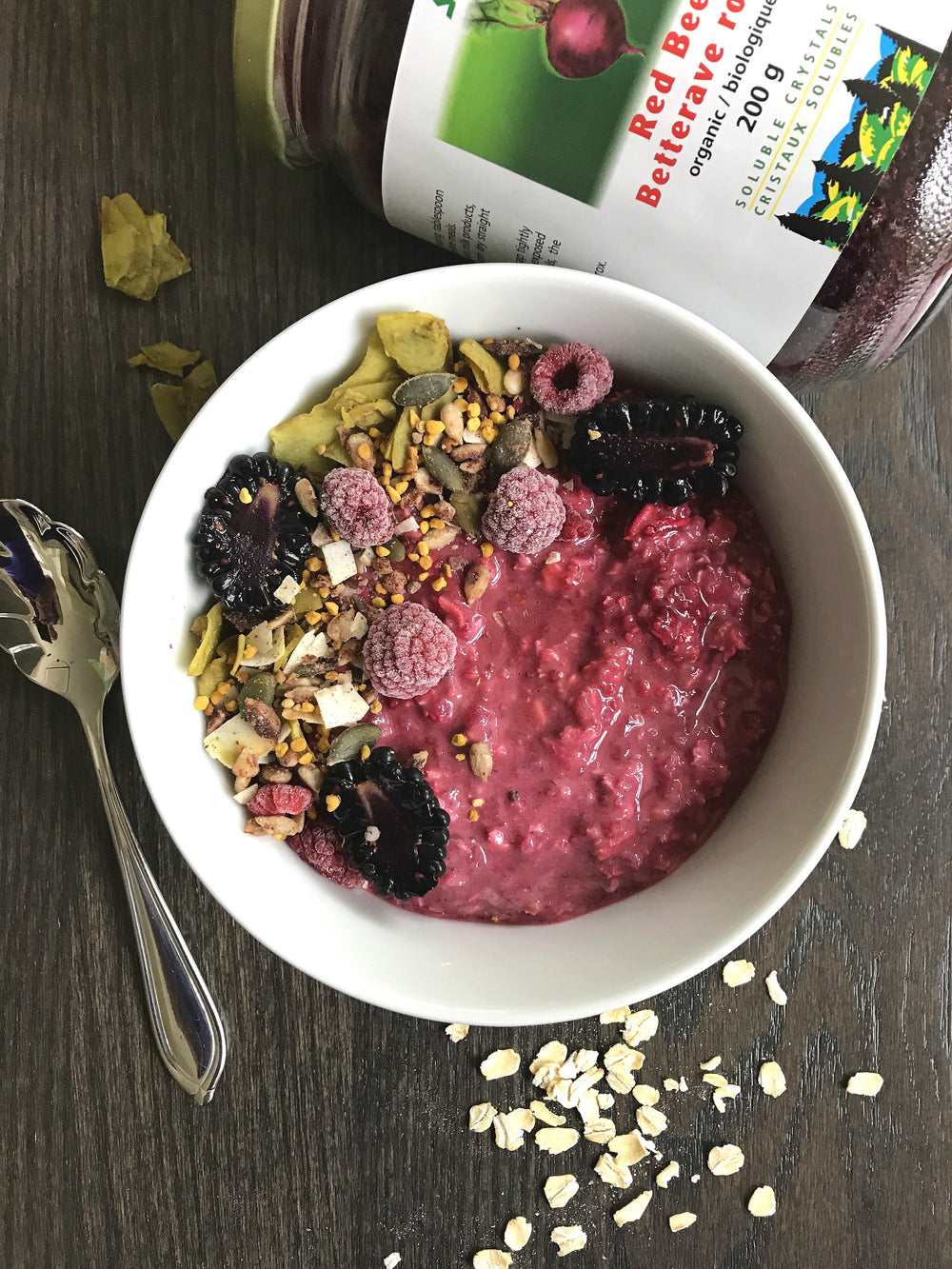 This is one of my absolute favourite overnight oat combos. Honestly, I am addicted to the colour, the taste, and how happy and satisfied I feel after eating them. Salus Red Beet Crystals have become a staple in my home (sponsored). Even if y...
Oct 23, 2019
Popcorn is healthy. Or unhealthy… even dangerous, all depending on how it's done. The Good Popcorn kernels are always non-GMO, fiber-rich whole grains. If you like eating popcorn at night, I have good news. Corn kernels contain the amino a...