Sep 18, 2017
Omega Sport+ ™ (US/CA) is Flora's latest oil blend creation. With classics like Udo's Oil 3·6·9 Blend (US/CA) and newer formulations like 7 Sources (US) for vegan EPA and DHA, we knew that another oil blend would really have to bring something exc...
Mar 7, 2017
Photo Credit: Lindsey Hintz New this year to the Flora ambassador team is Damian Stoy. He's the owner and founder of Wholistic Running which offers professional coaching with an emphasis on injury-free running and holistic nutrition. Here is his a...
Feb 17, 2017
Photo credit: Adam Walker New this year to the Flora ambassador team is Anish Hikes (Heather Anderson). She has set the self-supported FKT on the Pacific Crest Trail, Appalachian Trail, and the Arizona Trail. She's kind of our hero. You can learn ...
Oct 13, 2016
"Ever since I have started using Flora Udo's Oil (US/CA) I have felt more sustained energy levels throughout the course of the day. Whether I'm running up a 14,000 foot mountain or going out for a long trail run, I've found that my energy levels ...
Sep 23, 2016
Perhaps, no one has seen quite the range of courses as Flora ambassador, Krissy Moehl. She appreciates the opportunities to see the world through the lens of running and is thankful for the miles her body continues to let her cover. In addition to...
Aug 15, 2016
Ellie is a Brit and Canadian, working as an online running coach for Sharman Ultra and currently residing in North Vancouver, BC. She took up running in her early 20s and in the past 15 years has run over 60 marathons and ultramarathons both on ro...
Jul 14, 2016
Rob Krar - Photo Credit: Ken Etzel Flora Ambassador, Rob Krar, shares some fun facts with us for this month's athlete spotlight. Rob has been a Flora ambassador for several years now and has seen much success in his trail running adventures. Some ...
Mar 18, 2016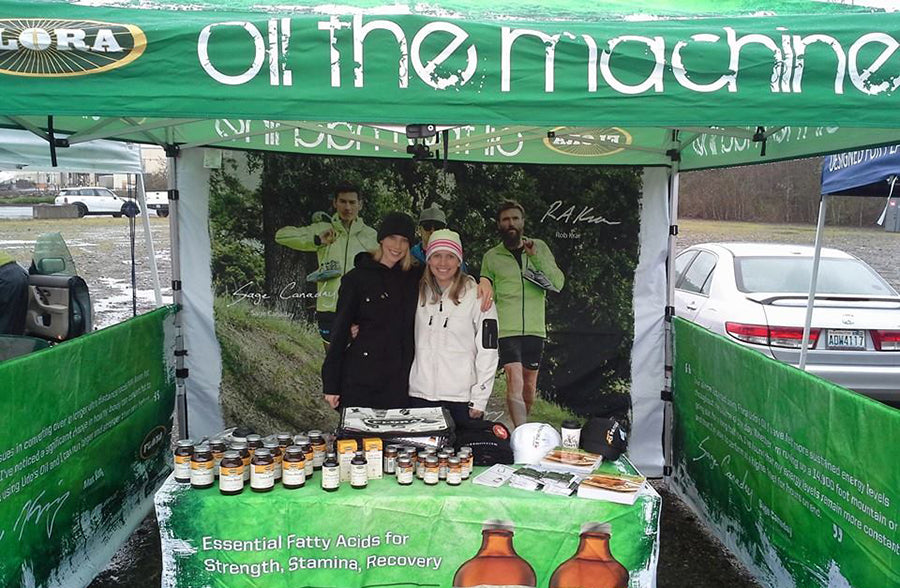 Since 2010, Flora has been a proud sponsor of the Chuckanut 50k…a race that has been around for 23 years. In 2000, Flora Ambassador, Krissy Moehl, participated in the Chuckanut 50k…running her first ultra. There is something about that first ultra...