Dec 17, 2020
A deliciously spiced tender and tasty fruitcake Like classic fruitcake, this recipe calls for nuts and dried cherries, but incorporating vegetables gives this cake a moist texture halfway to carrot cake. It has ginger, vanilla, almond and cinn...
Sep 3, 2020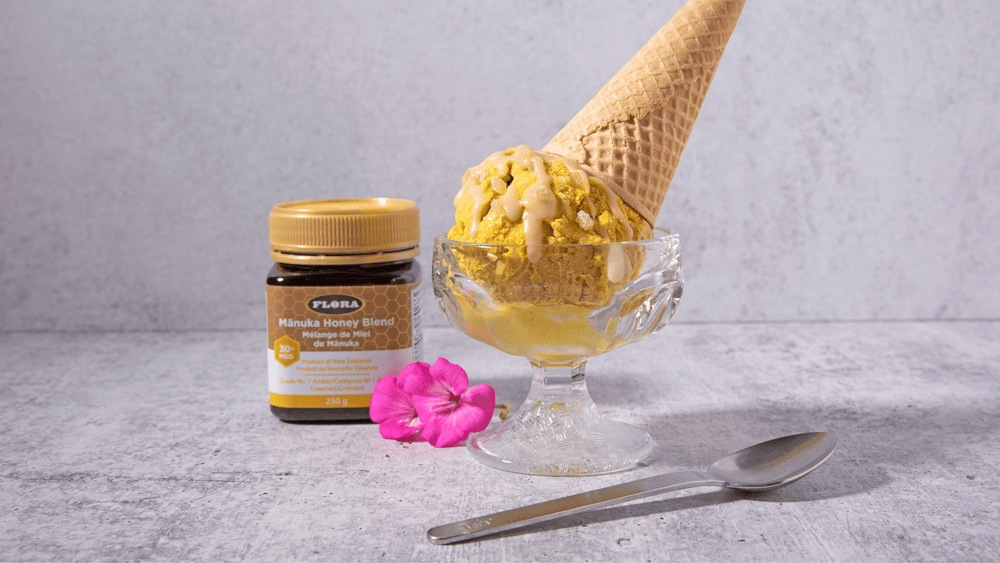 Vegetarian, Dairy-free, Gluten-free, Egg-free This is the "Spiced Manuka Golden Milk" recipe originally from MindBodyGreen.com, with an ice cream twist! Coconut milk, turmeric, and manuka honey provide the foundation for this recipe. If you...
Jul 16, 2020
Recipe by Dani (@danishealthyeats) Dani is a 25 year old Holistic Nutritionist from Seattle, Washington. She focuses on nutrition for healing purposes & creates delicious recipes that are not only nurturing for your body, but quick & pa...
Jul 3, 2019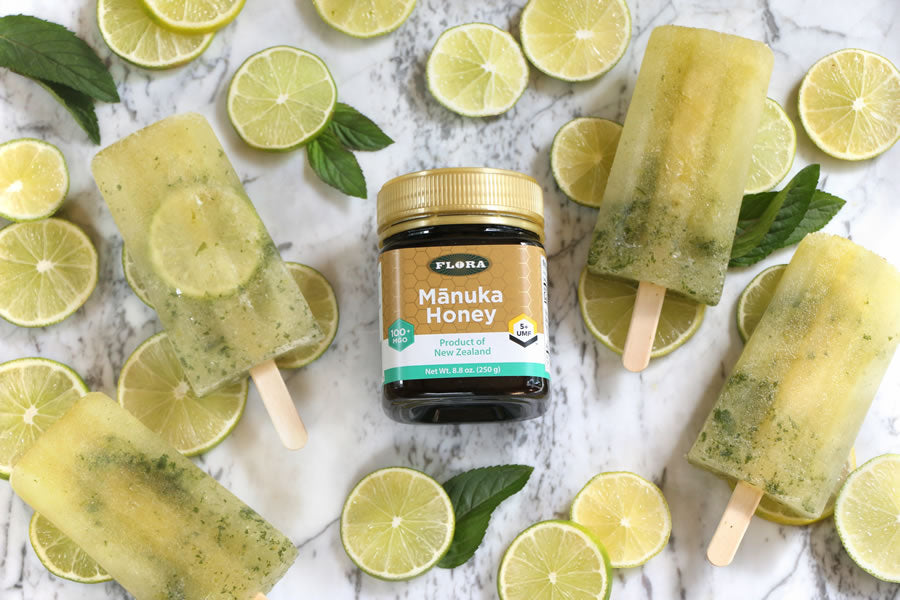 When the summer heat has got you down, there's nothing like a freezing cold ice pop to keep you cool. And the secret is out: making ice pops in your own kitchen is easier and tastier than ever. To kick off the summer right, we set out to make the...
Jun 19, 2019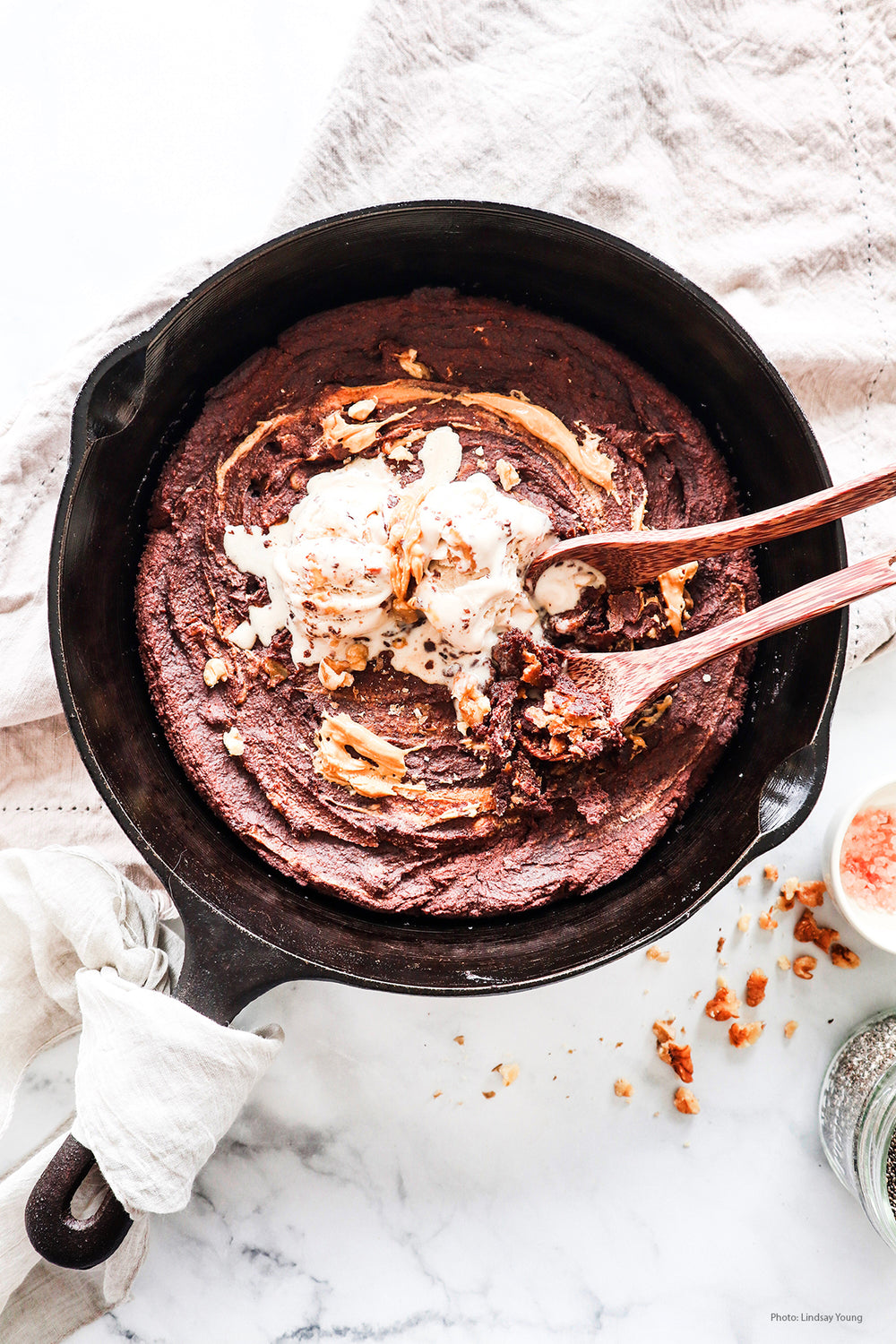 That peanut butter and jelly flavor… in brownie form. Totally refined-sugar-free and high in both fiber and protein with the added benefit of Elderberry Crystals. Don't wait for your birthday to make this. Half birthday, quarter birthday, Tuesday...
Jun 18, 2019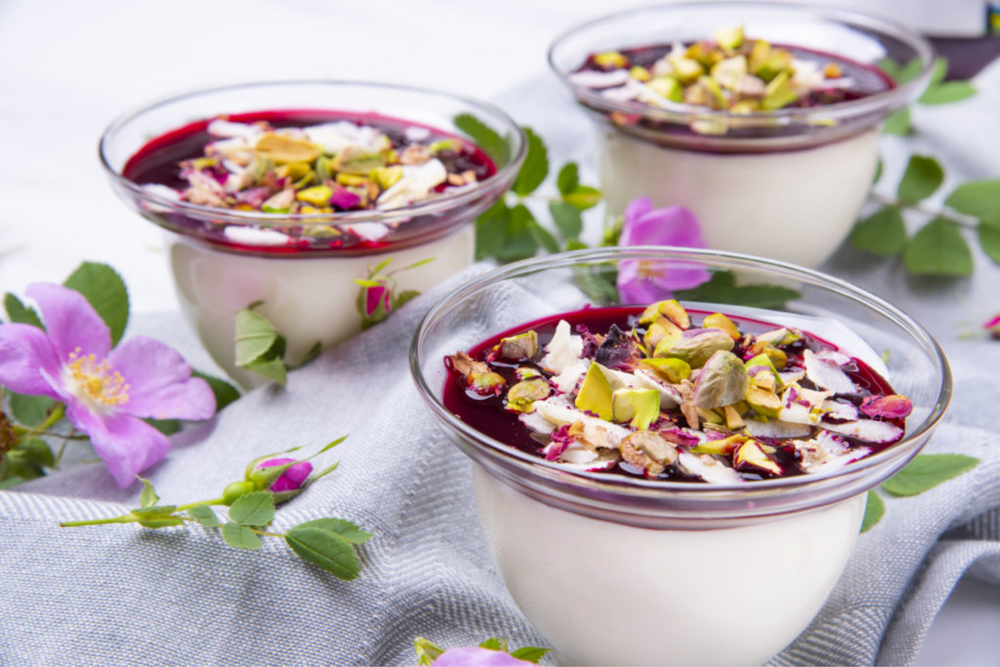 Malabi pudding is the perfect cold, summer dessert. Not only is it delicious and special, but it's also fast and simple to make. It's a unique dessert, perfect for celebrating a birthday. Its versatility makes it a crowd pleaser. There are endles...
Aug 2, 2018
Are you feeling fancy? This Meyer Lemon Panna Cotta is the perfect way to impress when it comes to dessert. While panna cotta might sound complicated, we'll let you in on a little secret: they're actually super easy! Our friends at Bites and Bash...
May 29, 2017
Let them BEET cake, I've got something better. These gut friendly red beet cups have got me movin' and groovin' to the sound of....beets! You better believe these are good for you, gut lovin' treats...with NO food coloring! Ingredients: 1 large ri...
Nov 22, 2016
Here's a Thanksgiving treat for you... Chocolate-Cherry Cranberry Squares! These bars:  -Require no baking;  -come together easily and quickly;  -promote melatonin production for a sound sleep later;  -are nutritious, and packed with protein, ...