Oct 8, 2020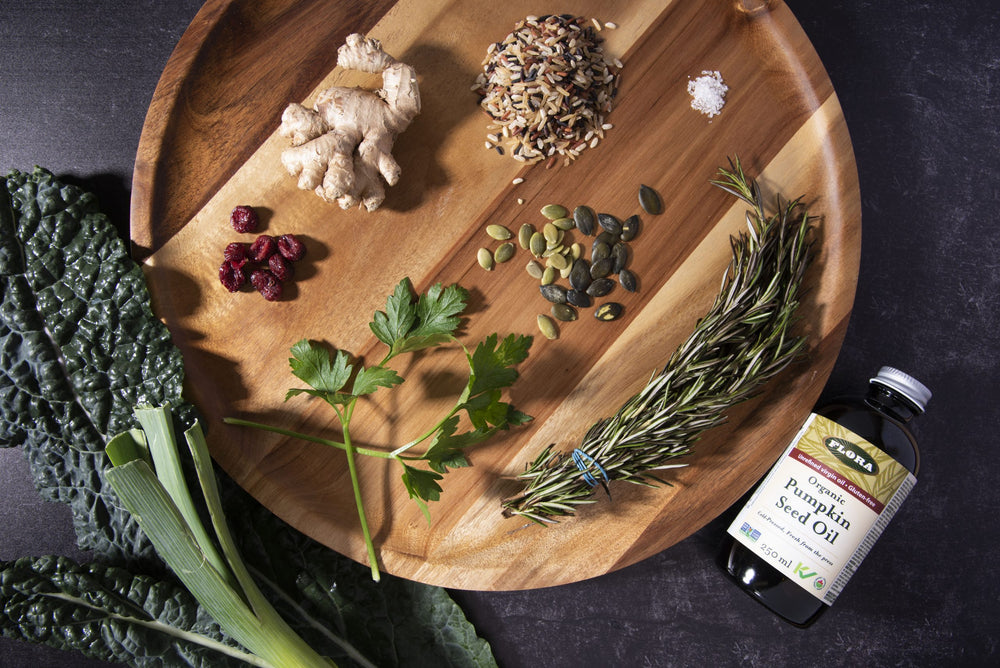 We hope you've been enjoying our seasonal Flora Supplement Calendar and associated posts throughout the year. Golden colors and reddish hues are slowly appearing on the trees as our fall season gets underway. This is a time when our seasonal cycl...
Oct 30, 2019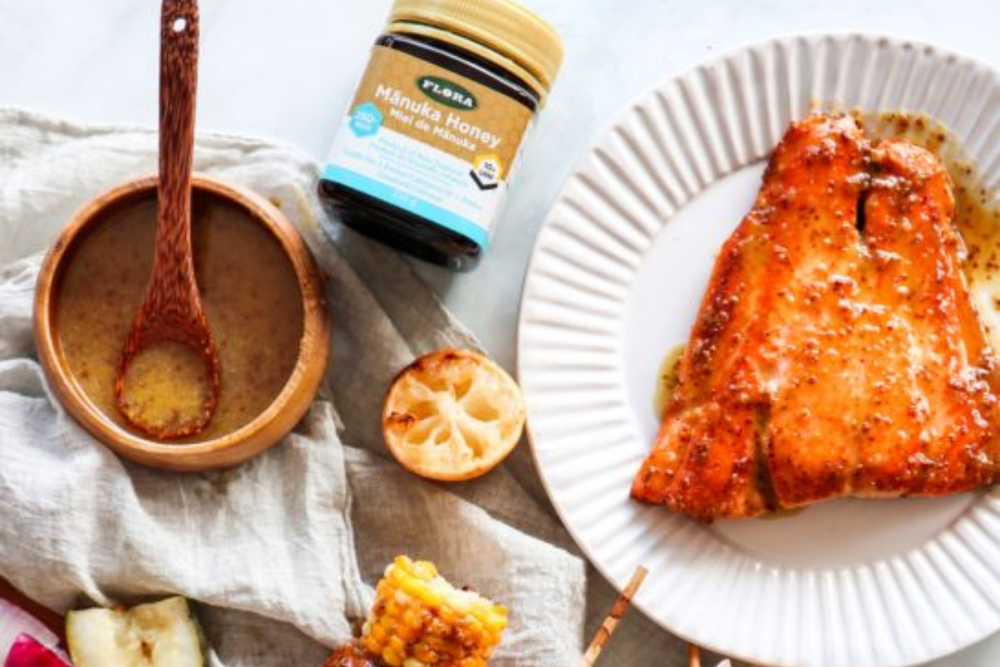 This glaze can accompany any dish, but it pairs so well with the earthiness of roasted vegetables and the richness of salmon. Mānuka honey brings antibacterial properties to this glaze that, when paired with a whole food diet rich in other phyton...
Sep 5, 2019
When the heat kicks in and I can't bear to turn the oven on, I turn to sushi rolls that require minimal cooking and can be served cold! This vibrant colored plant-based sushi recipe utilizes the nutritional power of Udo's Oil to assist in nutrien...
Apr 25, 2019
It's not lost on me just how lucky I am to be married to someone with such a passion and skill for cooking. A recipe with more than a few ingredients has me sweating and stressing in the kitchen. In contrast, Christina is in her element and seems...
Aug 16, 2018
While we all enjoy a nice healthy salad or fruit-packed smoothie as much as the next person, let's be real for a second. Finding something that tastes really good and still manages to be legitimately healthy can sometimes feel like the world's mos...
Mar 25, 2018
Here's a quick recipe you can whip up in about 30 minutes! <81> Lexi & Beth are the mother-daughter team behind Crowded Kitchen (formerly @superfoodrunner). Based in Michigan, they craft recipes to bring families together despite dietary...
Dec 7, 2017
Bloating, cramping, and gas: these are very common—and frustrating!—symptoms of indigestion. Most, if not all of us, will feel these symptoms at one time or another… and it's most common after we've enjoyed an over-sized plate of something delicio...