Sep 18, 2019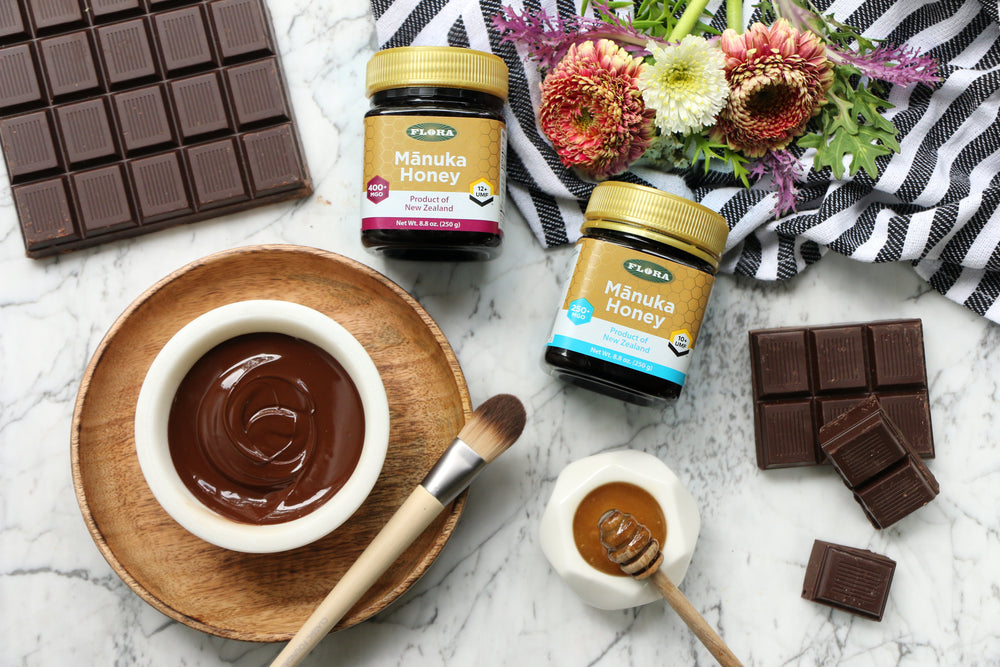 Is there anything more intoxicating than the smell of melted chocolate? While it tastes divine, chocolate's rich antioxidant and nutrient content in this face mask are amazing for skin showing the effects of aging or UV damage. The mānuka honey w...
Sep 11, 2019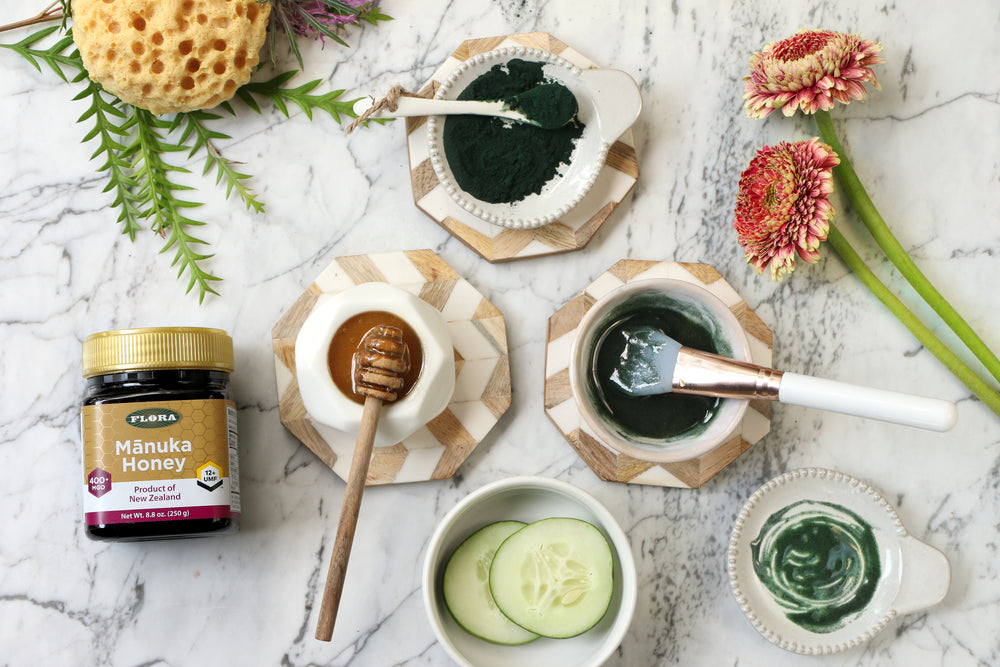 Love to glow? Then try this face mask perfect for all skin types. Rich in nutrients, fatty acids and chlorophyll, spirulina is perfect for brightening, detoxifying and nourishing dull, tired skin. Spirulina also encourages quick skin cell tu...
Sep 4, 2019
In this mask recipe, mānuka honey is paired with the free-radical-fighting and antioxidant-rich matcha tea powder, the calming and cleansing qualities of oatmeal and the soothing power of aloe for a combination that can refresh and revitalize agi...
Aug 28, 2019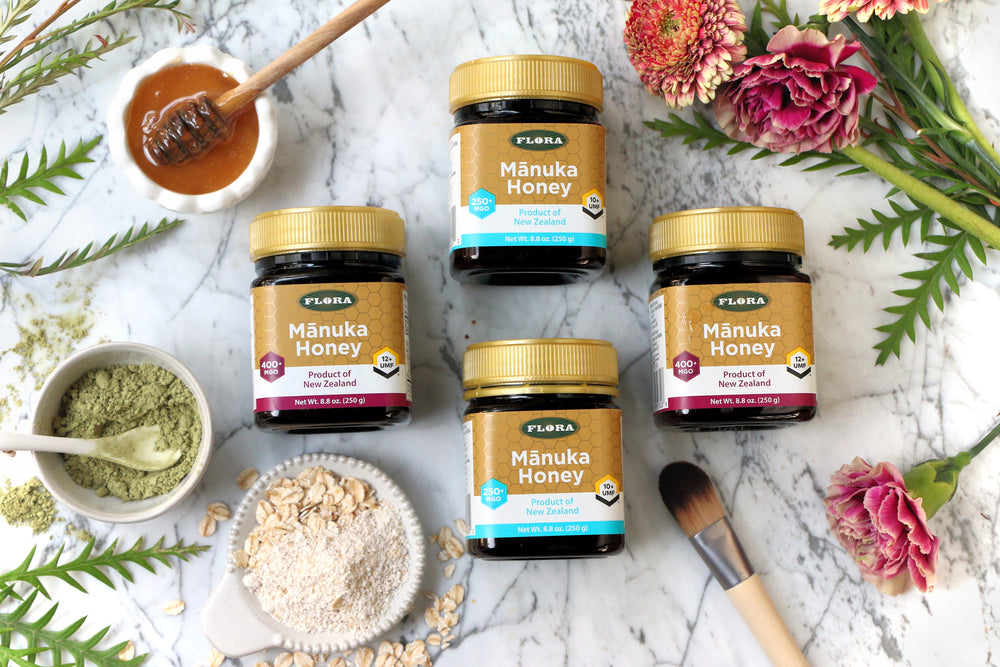 Our second manuka face mask is enhanced by the powerful antioxidant-rich & skin brightening properties of turmeric and by the acne- and dark-spot-fighting power of cinnamon. This mask is also perfect for rejuvenating dull-looking skin for a b...
Aug 21, 2019
No matter what our age or our skin type, sometimes our skin can use a little help. Things like stress, too much sun and lack of sleep can make our skin look less than red carpet ready. What better way than a DIY face mask to beautify your way to ...
Jun 26, 2019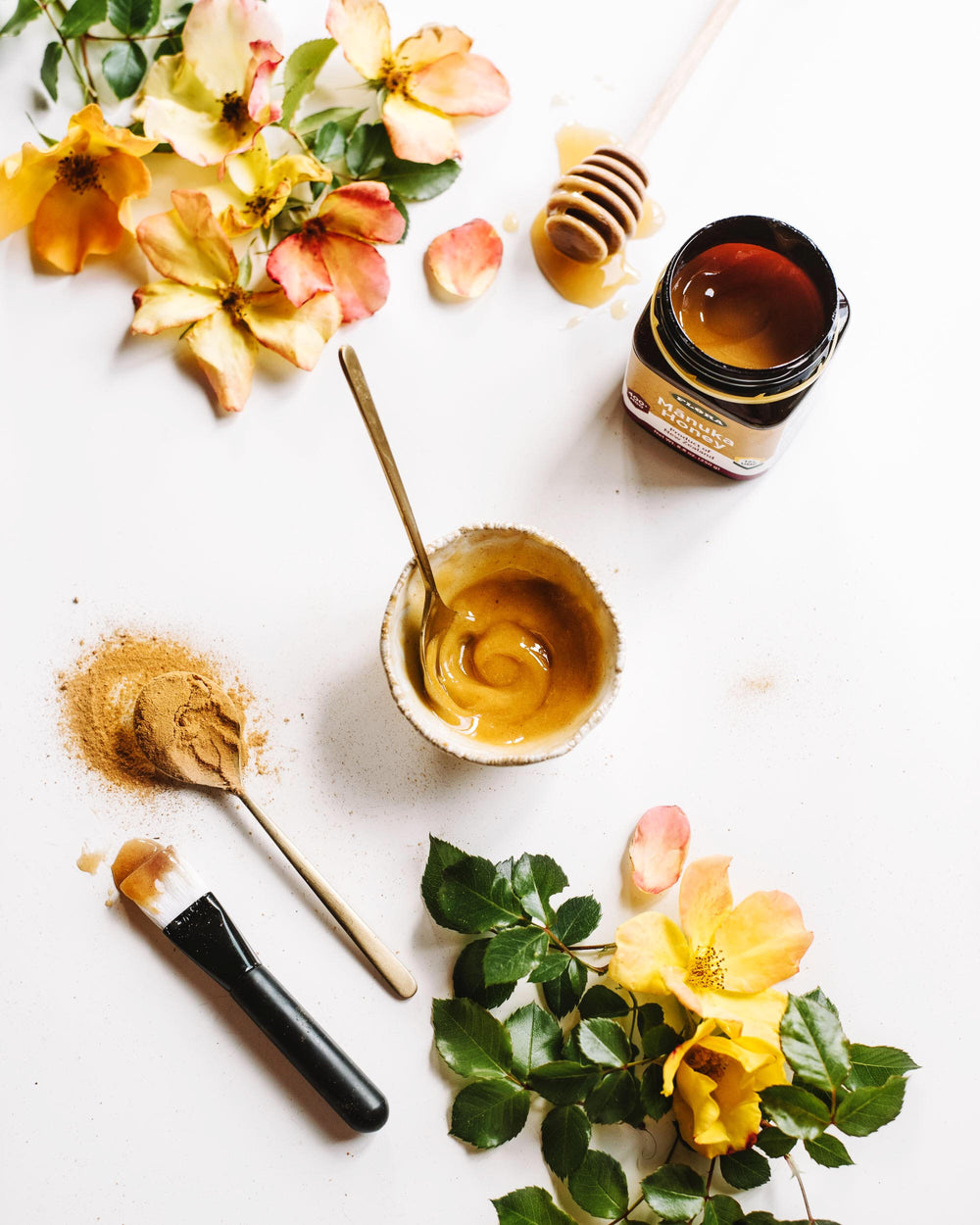 This lovely golden face mask can brighten your day and your face. With manuka honey and natural vitamin C, it is so good you can eat it! Commercial vitamin C serums are wonderful for brightening skin and clearing up blemishes, but vitamin C is...