Sep 11, 2019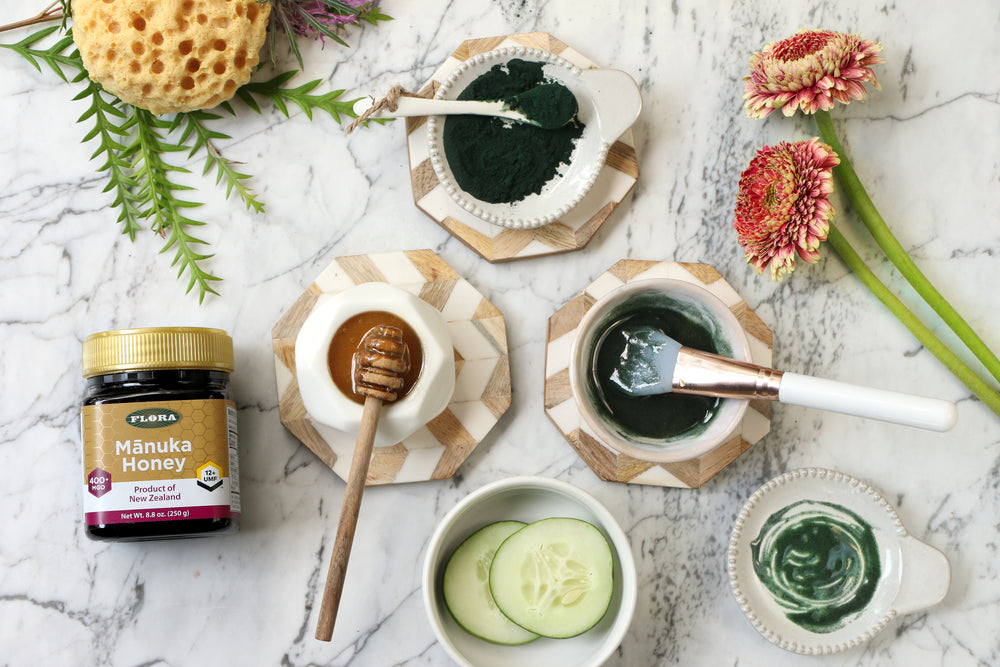 Love to glow? Then try this face mask perfect for all skin types. Rich in nutrients, fatty acids and chlorophyll, spirulina is perfect for brightening, detoxifying and nourishing dull, tired skin. Spirulina also encourages quick skin cell tu...
Feb 12, 2019
With our never-ending to-do lists, work days, and responsibilities, sometimes we forget to take care of the most important person in our lives: ourselves. But our body is pretty miraculous. We can put ourselves on the back burner for days, mon...
Nov 27, 2018
Flora would not be complete without our herbal teas. It's in our DNA as a company—it's in our name even! Our herbal healing teas are sourced from around the world and from a variety of medicinal traditions spanning Ayurvedic, Chinese, European, an...