Jul 23, 2019
Tablets and chewable vitamins often exit the body undigested, providing little benefit. Instead, soak up vitamins with our natural & traditional Epresat liquid multivitamin formula, perfect for adding to juice or smoothies. Chock full of vitam...
Jan 26, 2019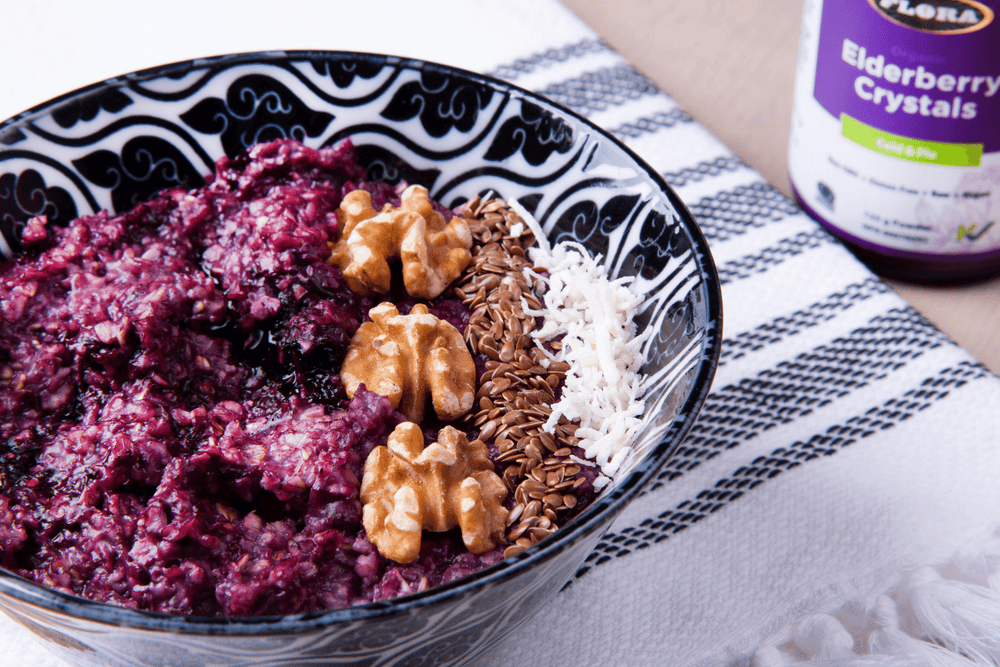 Supercharge your comforting bowl of oatmeal (or no'atmeal) and brighten your day with the addition of Flora Elderberry Crystals. This superfood bowl is a perfect way to bring you through winter: it supports your immune system against seasonal iss...
Jan 15, 2019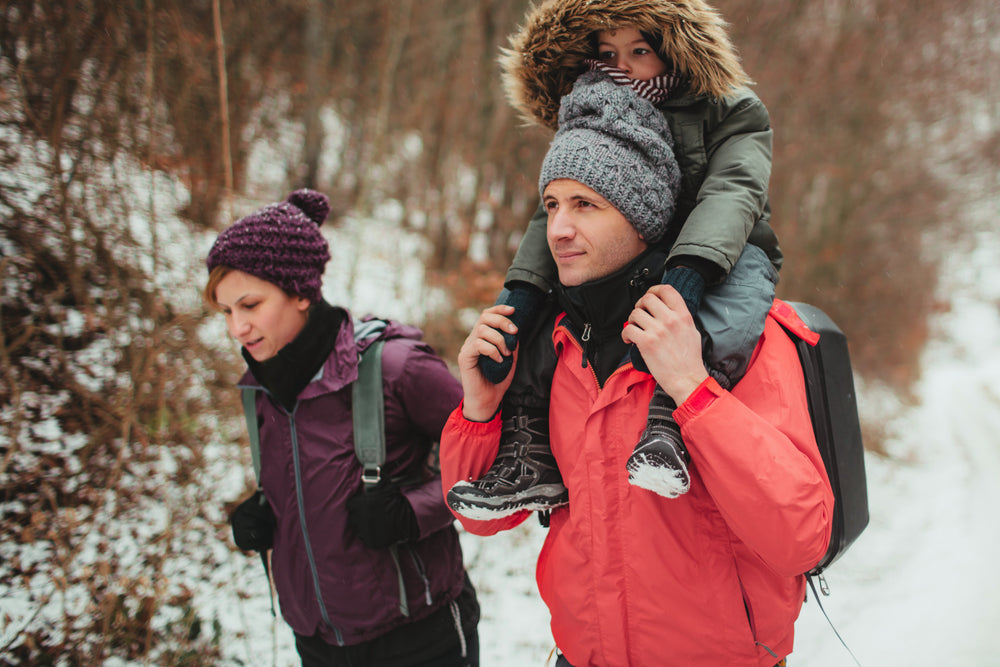 This time of year, it seems no matter where you go—grocery stores, elevators, public transportation—someone is sneezing or coughing. Not to mention preschool pickup! Did that kid really just wipe his runny nose with his hand and then grab the doo...
Jan 8, 2019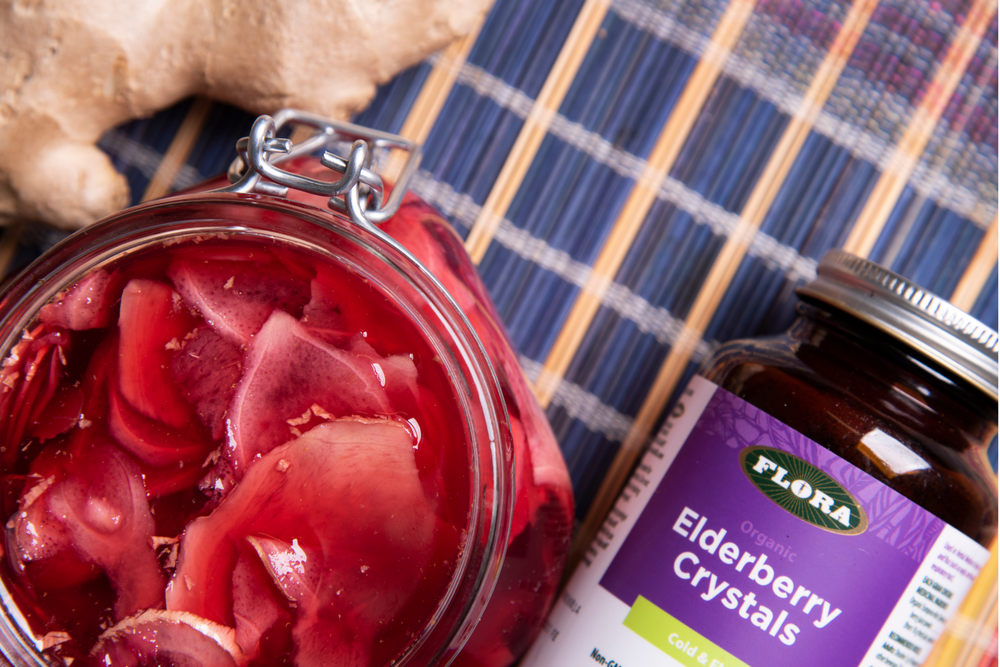 We are loving this DIY pickled ginger. It's a no-fuss, no-cook, easy-peasy pickle. Pickled ginger, often called sushi ginger, is a warming and versatile complement to a variety of dishes, brightening up root veggies, buddha bowls, and our favorite...
Dec 11, 2018
Our apple cider vinegar isn't like the others. Flora's Apple Cider Vinegar Wellness Shots and Drinks combine our ACV with traditionally detoxifying, freshly ground herbs. Burdock, sheep sorrel, turmeric, blessed thistle, and kelp combine with prov...
Nov 6, 2018
Nothing spoils a holiday trip like feeling under the weather. Being hit with an immune challenge can make you want to crawl into bed while everyone else is lighting the menorah or trimming the tree. Luckily, we've got six tried-and-true tricks for...
Oct 23, 2018
We all know that vitamin C is the poster child immune booster. But there's something else you should actually be grabbing when you feel that pesky cold coming on: probiotics. Why? Because your immune system starts in your gut. Yup, your gut health...
Oct 2, 2018
Elderberry has become super popular lately. Bottles of elderberry capsules line the health food store shelves, crafty moms are blogging about how to make your own elderberry syrup, and chefs are incorporating the dark purple berries into everythin...
Sep 27, 2018
Why are more and more of us experiencing an imbalance in gut bacteria? The answer is complicated and very unique to the individual, but there are factors that contribute to a decreased microflora and ways to counteract this. The prevalent use of a...
Sep 11, 2018
It's that time of the year again! Our immune-boosting, organic Elderberry Crystals (US/CA) can keep you and your family from getting sick before it starts.* Between work and family duties, you and your loved ones can't afford to let seasonal issue...
Sep 4, 2018
For millennia, people have been using liquid preparations of herbal roots, leaves, and flowers to drink themselves healthy. With good reason: liquid tonics are quick to act, easy to assimilate and absorb by the body, and simple to take. With 60 ye...
Jun 28, 2018
You've had it happen: your child comes to you complaining about a tummy ache. You want to turn their frown upside-down fast—ideally with a natural remedy—but it's not always clear why they have digestive problems in the first place. So how do you...