Jul 26, 2023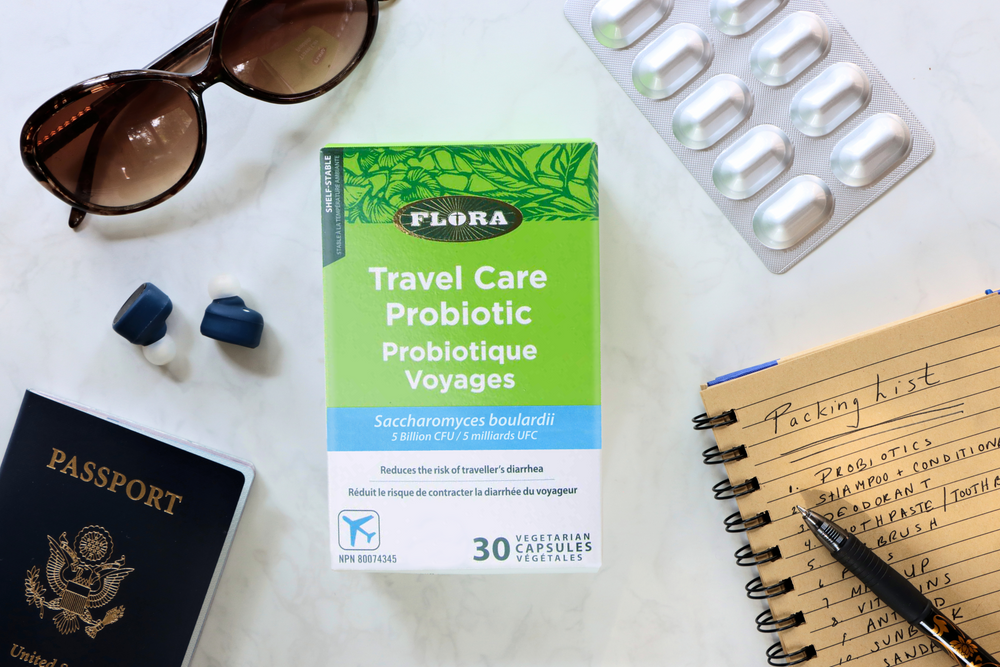 Whether we're planning an overseas dream vacation or a quick weekend getaway, gut health isn't usually at the top of our to-do list. But you don't have to be a globetrotter to know that when tummy troubles hit out on the road, it can make travel m...
Jul 2, 2020
It is summer in full force right now. I'm talking 90 degree days and hot sunshine. And I am loving it! I love to cool off with popsicles. But, I don't really like buying popsicles at the store because of all the sugar they contain. So, I created ...
Aug 24, 2019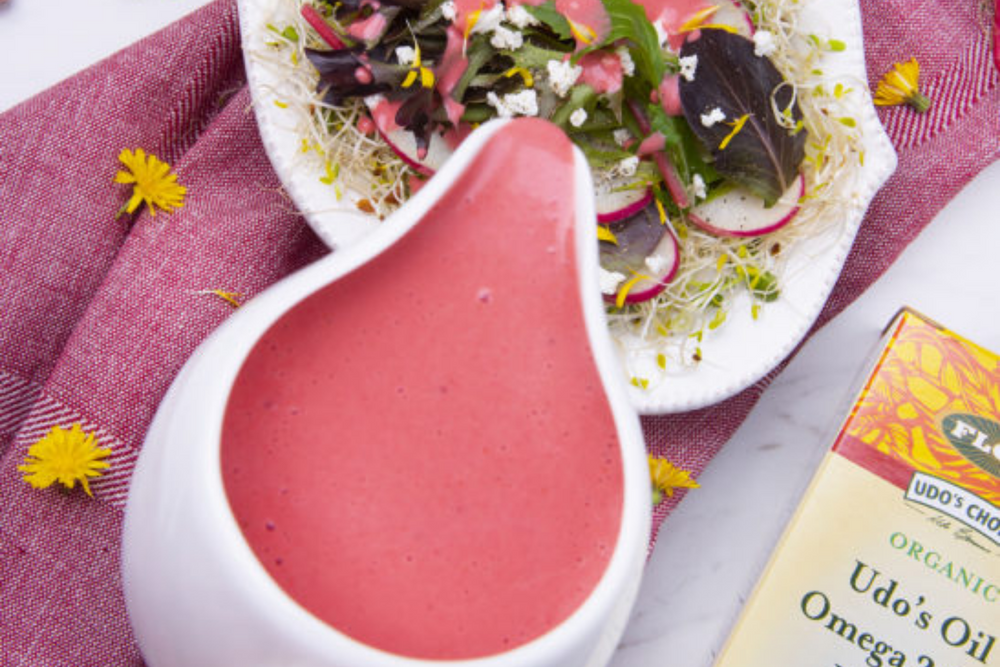 This pretty pink summer dressing is nice over mixed greens, microgreens, or sprouts. You may like to top with crumbled goat cheese and something crunchy, like nuts, seeds, or even radish. This dressing is a rich source of nutrients like omega-3, ...
Aug 17, 2019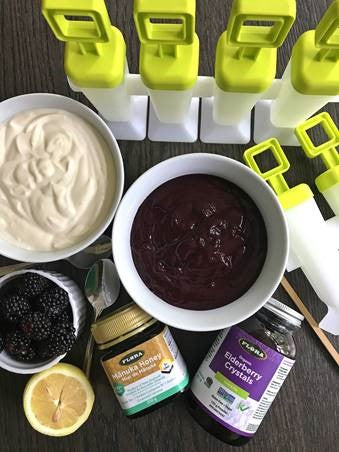 What better treat on a hot summer day than an ice-cold popsicle! Here I have two different flavors. The first is a fresh and tangy Creamy Berry & Lemon combo. The second is "PBBJ," a play on everyone's favorite PB&J, with an extra "B" f...
Aug 1, 2019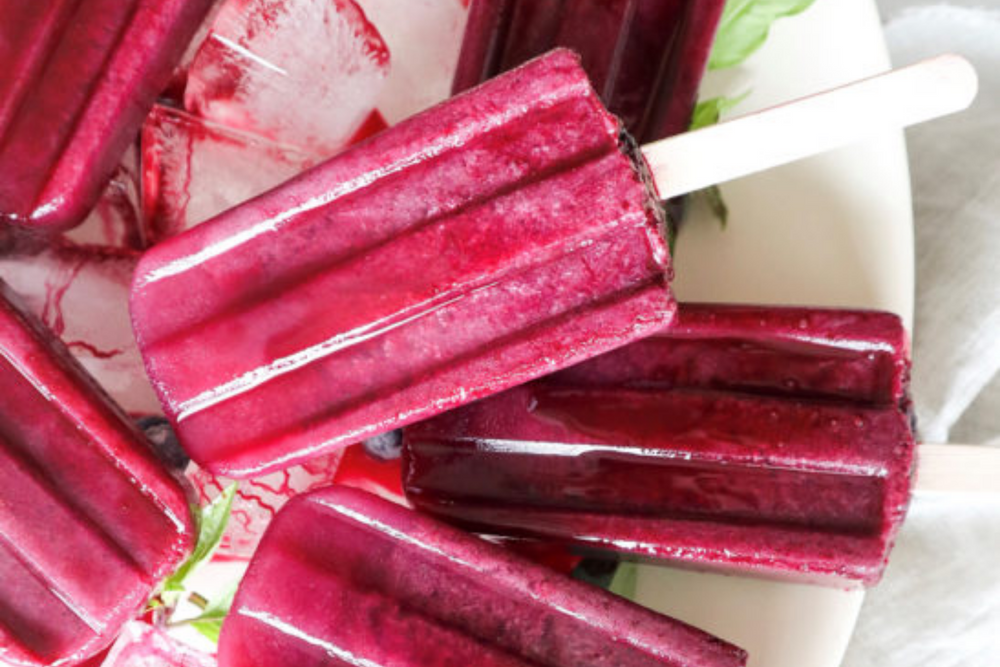 For the kids and the kids at heart, try this electrolyte replenishing, oxygenating ice pop post-play. I'm fairly certain it's well known that when we engage in physical activity, we lose important electrolyte minerals through sweat and exertion...
Jul 17, 2019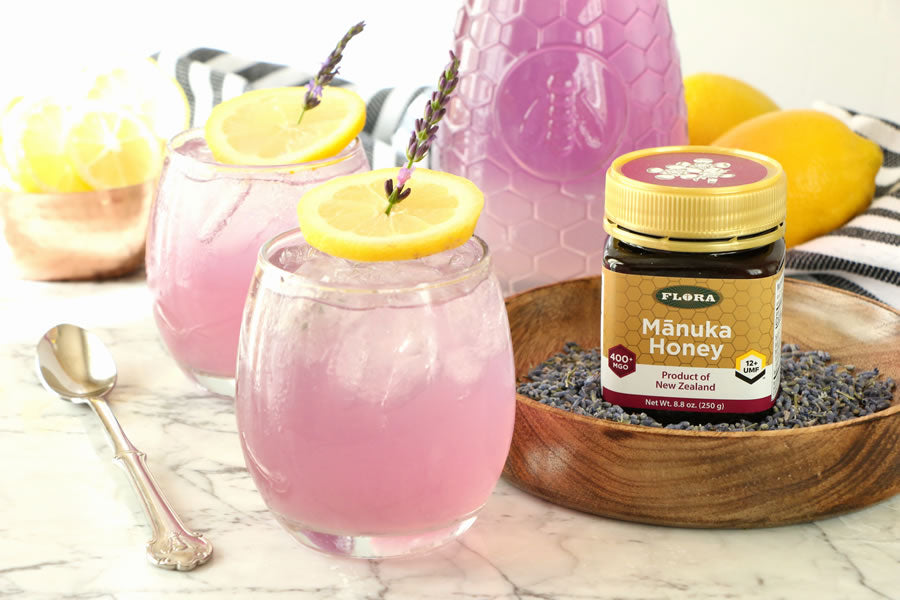 Lemonade is timeless. It's sweet, citrusy and there's nothing that refreshes quite like it when the heat sets in. That being said, there's nothing wrong with modifying the classic traditional lemonade recipe—made with lemons, sugar, and water—in...
Jul 16, 2019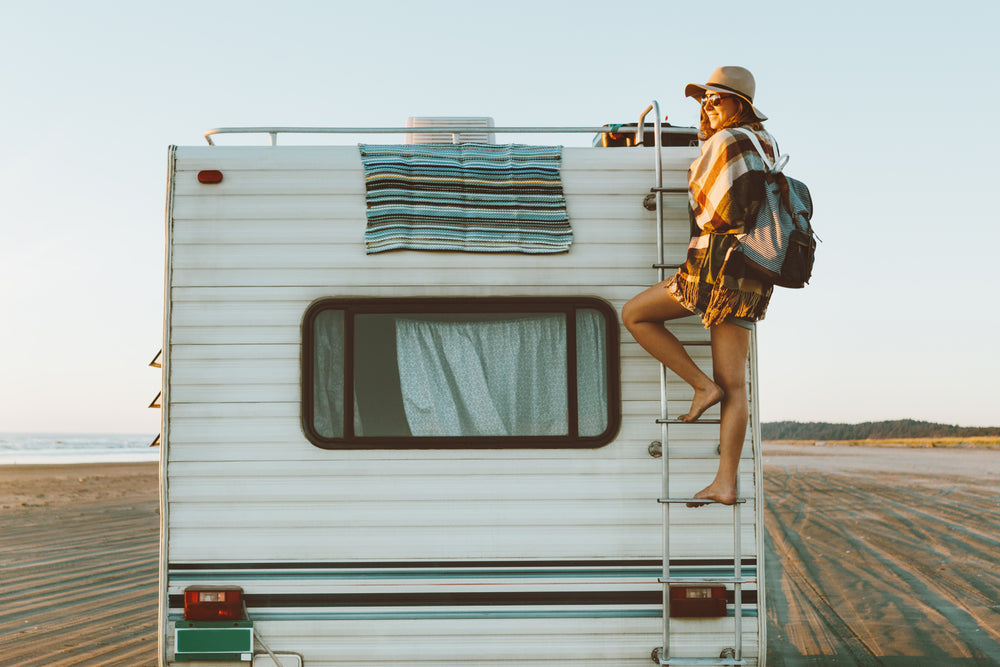 A lot of folks look forward to vacation for months ahead of time, brightening the dark winter days with thoughts of summer fun ahead. Getting away from it all allows you to temporarily forget your never-ending to-do list, form lasting memories wi...
Jul 3, 2019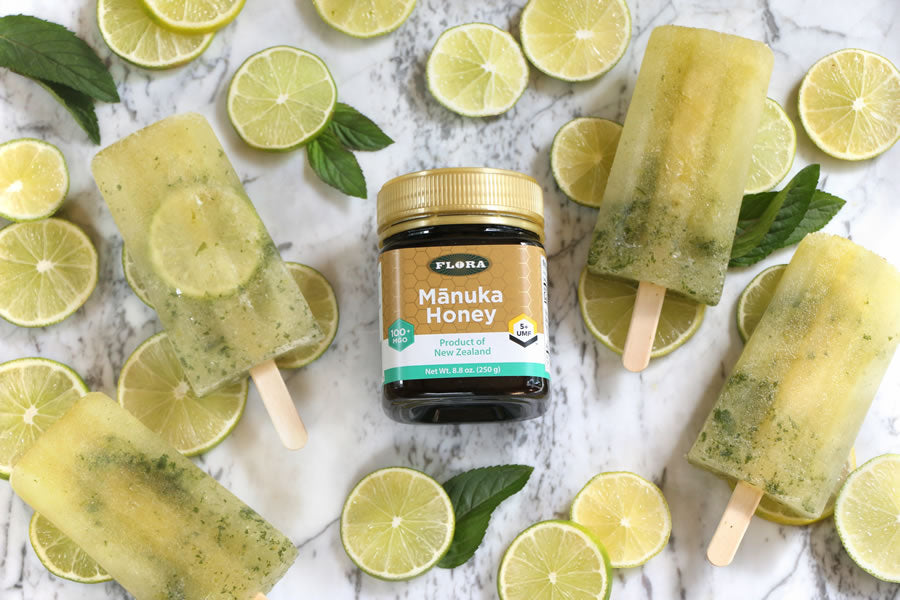 When the summer heat has got you down, there's nothing like a freezing cold ice pop to keep you cool. And the secret is out: making ice pops in your own kitchen is easier and tastier than ever. To kick off the summer right, we set out to make the...
Jun 27, 2019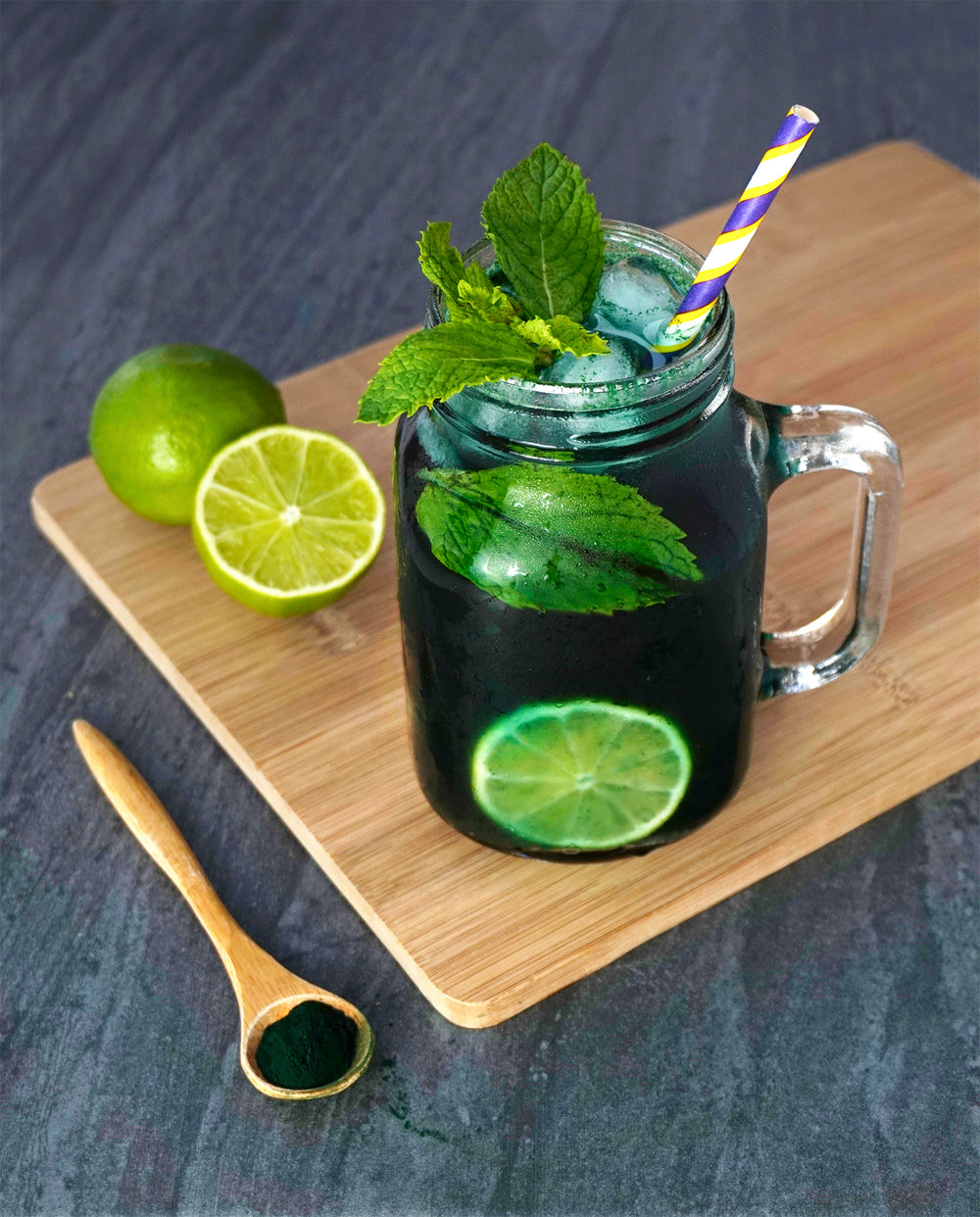 Some days, nothing will fit the bill and quench your thirst quite like a refreshing, cold glass of lemonade. We've put a nourishing twist on this classic by adding a dash of VieSun / Gandalf Spirulina™ Powder. The result? A dark, delicious an...
Jun 25, 2019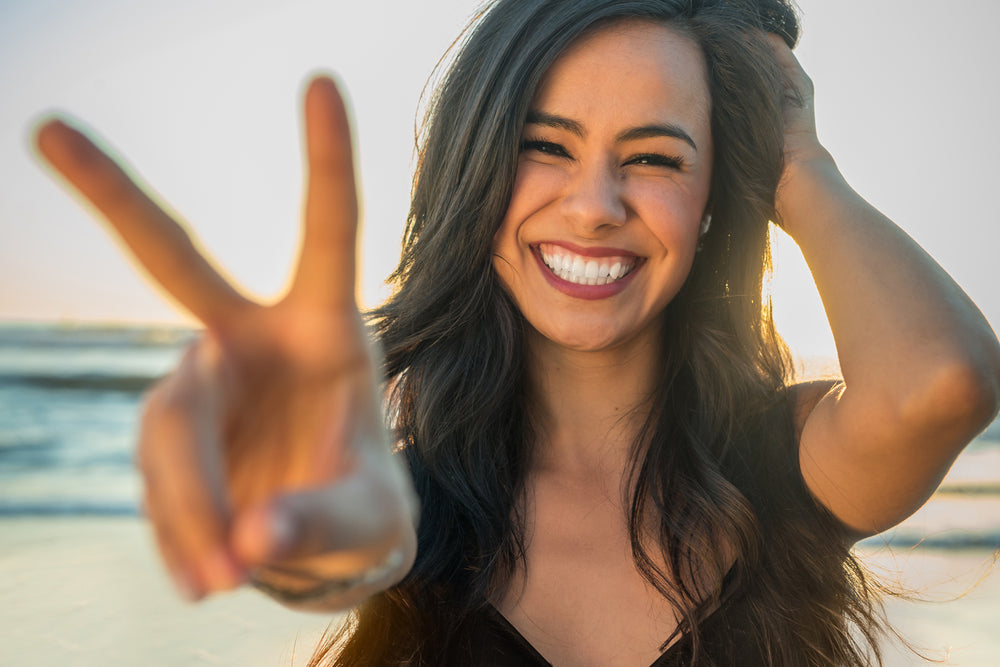 I love the summer… but I have to admit, I don't always love getting into my bathing suit. Even though I've found a swimsuit that I feel great in (it only took trying on 100+), it's still a bit stressful to walk around the beach feeling a tad… exp...
Mar 21, 2019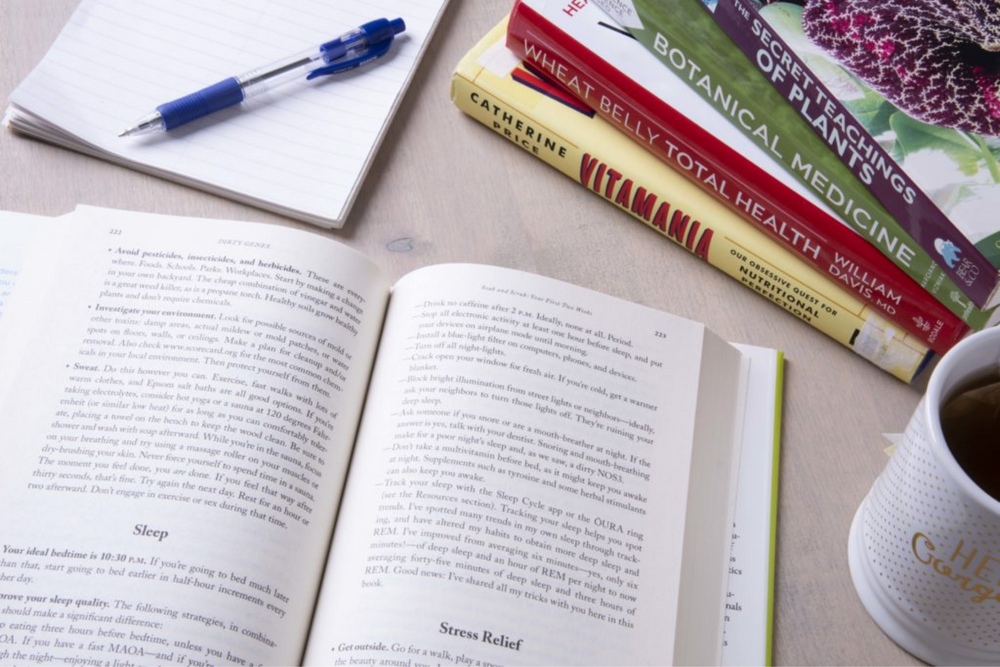 Nutrition is a field that requires constant learning. As a Holistic Nutritionist, I engage in continuing education to maintain my certification as a Registered Nutritional Consulting Practitioner and Natural Nutrition Clinical Practitioner. In t...
Aug 14, 2018
BBQs are synonymous with summer, from the beach to the backyard. While your friends & family might love a day of grilling burgers, your belly might not feel the same. Don't worry, just bring Flora's Digestive Enzymes along to the party and you...