Dec 1, 2020
Bitter is not always the most popular taste for people to seek out. As a result, bitter foods are often lacking in our diets yet they're so important to healthy digestion. Cruciferous vegetables like Brussels sprouts, dark cocoa, dark roasted cof...
Nov 10, 2020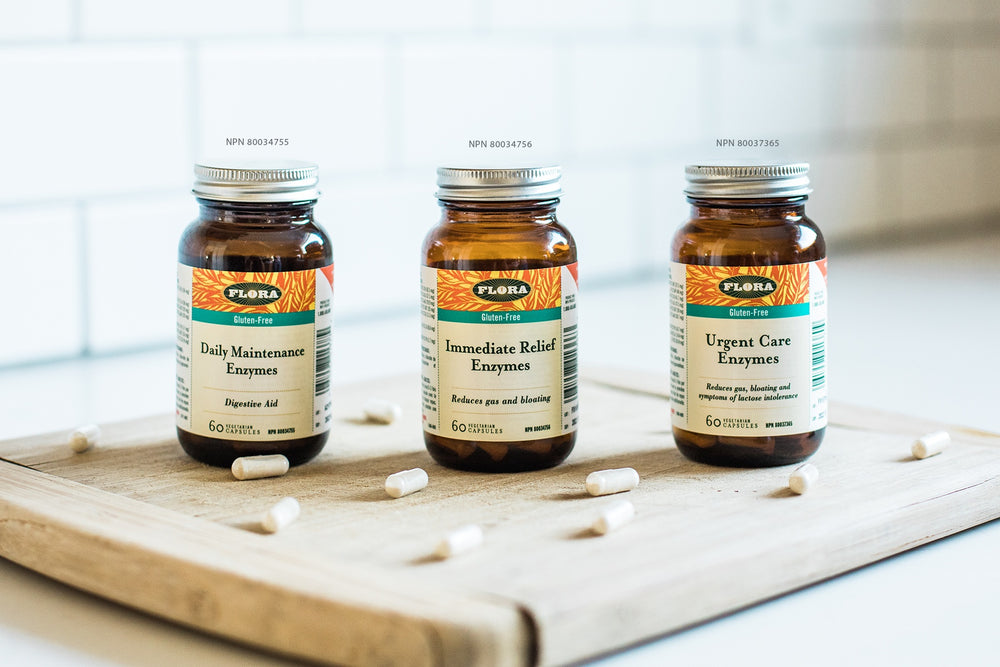 If you're like most people, you probably don't think much about digestion until it's giving you trouble. Frequently, the cause of indigestion is overeating, like when you're immobilized on the couch after Thanksgiving dinner, wondering why you ha...
Jul 26, 2018
Celebrating a blood sugar friendly, digestion aiding cocktail for the weekend! This one is perfect for sweltering summer evenings after a big meal. It incorporates Flora Swedish Bitters (US/CA) which stimulate bile flow, stomach acid secretion, an...
Dec 19, 2017
Too much turkey? Yeah, we feel you. Try as we might, every year overindulging and the holidays go hand in hand. If you're like us, you might need a little extra help to get your digestion back on track. Our line of probiotics (US/CA), bitters (US/...
Dec 17, 2017
The root of the word liver is, in fact, live. This is no wonder considering the importance of the work it does for us. In the liver, toxins get their chemical makeup altered so we can eliminate them. The liver acts as a bodyguard, identifying bad...
Nov 12, 2017
'Tis the season of button-popping overindulgence. It's so hard to stop eating when there are delicious food temptations everywhere! No matter how much willpower we have, we'll usually feel overfull at some point this month. Fortunately, there is a...
Aug 24, 2017
Have you ever thought about your gallbladder when you last sat down to your favorite meal? No? Well, you're not alone. This friend to our digestive system is commonly forgotten. Your gallbladder's job is to store bile, which is made by the liver. ...