Nov 21, 2019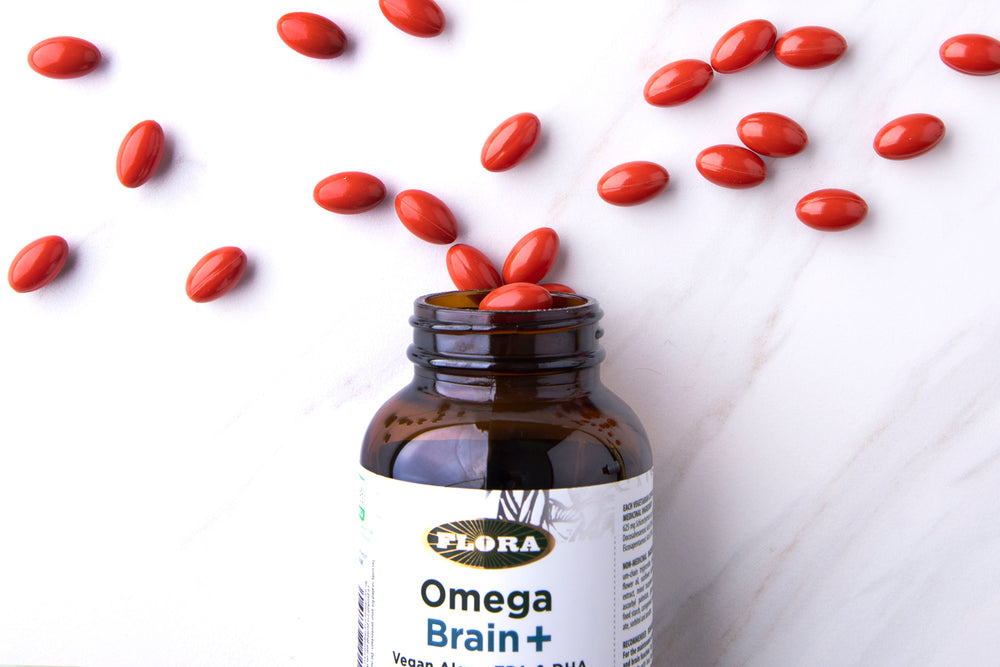 Flora Omega Brain+ supplies a true vegan replacement for fish oil. Omega Brain+ contains the omega-3 fatty acids eicosapentaenoic acid (EPA) and docosahexaenoic acid (DHA) and is made from algae grown in stainless steel tanks on land. The algal o...
Aug 16, 2018
While we all enjoy a nice healthy salad or fruit-packed smoothie as much as the next person, let's be real for a second. Finding something that tastes really good and still manages to be legitimately healthy can sometimes feel like the world's mos...
Aug 7, 2018
Salad is healthy, right? Not always. While a pile of lettuce and vegetables can be just what the doctor ordered, an unhealthy salad dressing can undo all the good you're doing for your body. Upgrade your summer salads with omega-rich Udo's Oil®! Y...
Jun 26, 2018
We love oils at Flora (hello, omegas!), but it's not all about the ones you ingest. The oils you use topically can radically change your life, too. In fact, there are some pretty unexpected ways fresh-pressed oils can help you take health and beau...
Apr 10, 2018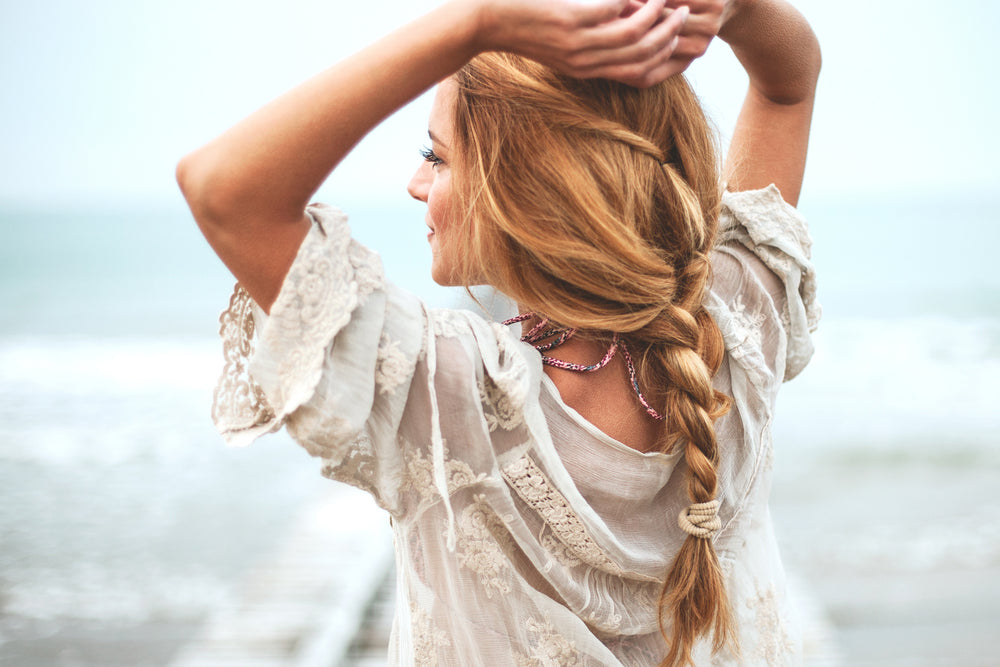 Topical solutions letting you down? No surprise there. The most effective ways to make your body look its best are from the inside out. Give yourself strong nails, flowing locks, and flawless skin with FloraSil (US/CA) and finally see the results ...
Jan 25, 2018
In the cold weather, we have to strengthen our immune systems to prevent ourselves from getting the yucky seasonal cold or flu! We use Flora Elderberry Crystals and Acerola Powder to help our immune system fight back! Acerola Powder is an excellen...
Nov 2, 2017
Where has October gone?!! Don't you feel like you were just planning for Thanksgiving and the fall season? And now, October's almost done, Christmas decorations are stocked on store shelves, and almost all of the autumn colored leaves have fallen....
Mar 7, 2017
Photo Credit: Lindsey Hintz New this year to the Flora ambassador team is Damian Stoy. He's the owner and founder of Wholistic Running which offers professional coaching with an emphasis on injury-free running and holistic nutrition. Here is his a...
Nov 22, 2016
Here's a Thanksgiving treat for you... Chocolate-Cherry Cranberry Squares! These bars:  -Require no baking;  -come together easily and quickly;  -promote melatonin production for a sound sleep later;  -are nutritious, and packed with protein, ...
Jul 30, 2016
Written by Flora Ambassador, Sage Canaday. Photo Credit: Sandi Nypaver Sage is an elite mountain ultra-trail runner and road marathoner runner. He is a 3-time winner of the Speedgoat 50km, a 2-time US Olympic Trials Qualifier in the marathon (2:1...