Oct 30, 2019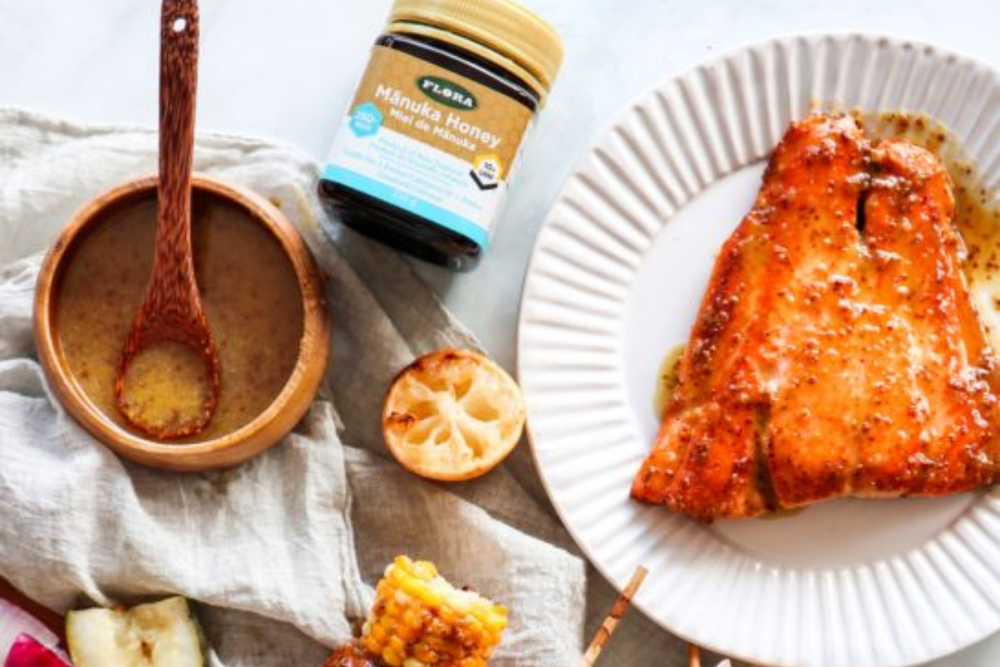 This glaze can accompany any dish, but it pairs so well with the earthiness of roasted vegetables and the richness of salmon. Mānuka honey brings antibacterial properties to this glaze that, when paired with a whole food diet rich in other phyton...
Aug 24, 2019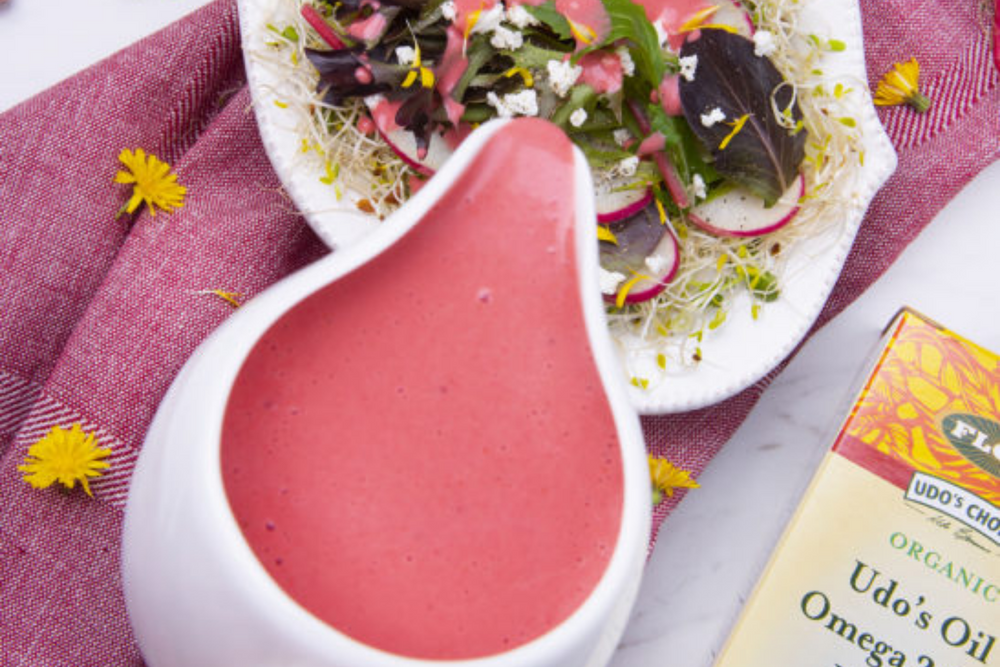 This pretty pink summer dressing is nice over mixed greens, microgreens, or sprouts. You may like to top with crumbled goat cheese and something crunchy, like nuts, seeds, or even radish. This dressing is a rich source of nutrients like omega-3, ...
May 23, 2019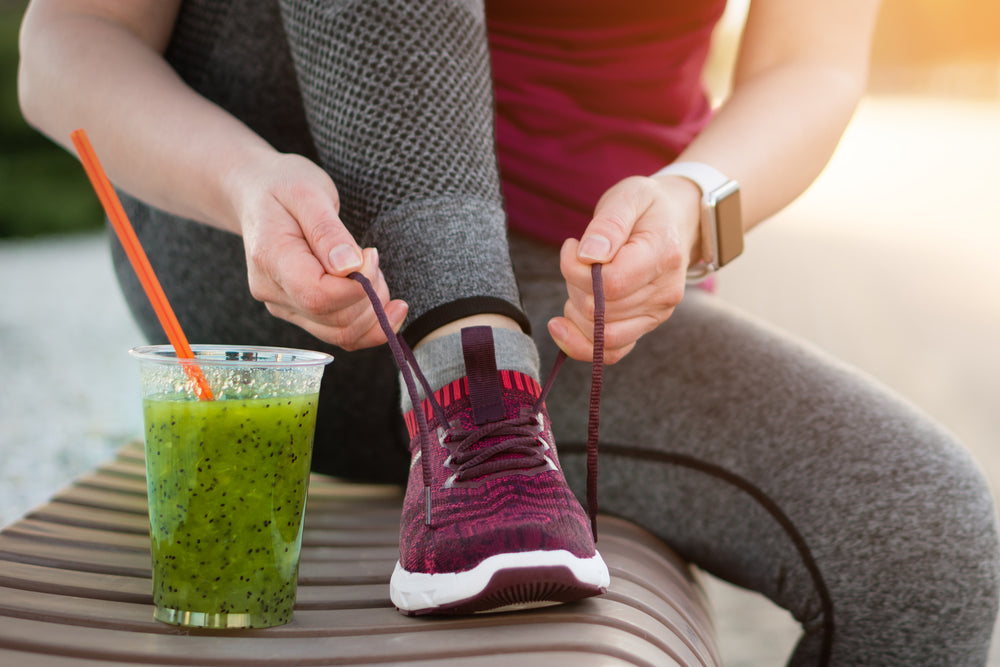 I start practically every day with a homemade green smoothie. I find it's a delicious and easy way to start the day with a punch of vitamins and nutrients. It ensures that I get a good dose of veggies without even thinking about it. A homemade s...
Apr 25, 2019
It's not lost on me just how lucky I am to be married to someone with such a passion and skill for cooking. A recipe with more than a few ingredients has me sweating and stressing in the kitchen. In contrast, Christina is in her element and seems...
Feb 7, 2019
New year, new diet. "I will eat more plants", you tell yourself, or something similar. A while later you are eating healthier. Your clothes fit a bit better. You feel good about your actions. However, on another level, you feel bad—maybe eve...
Jan 9, 2019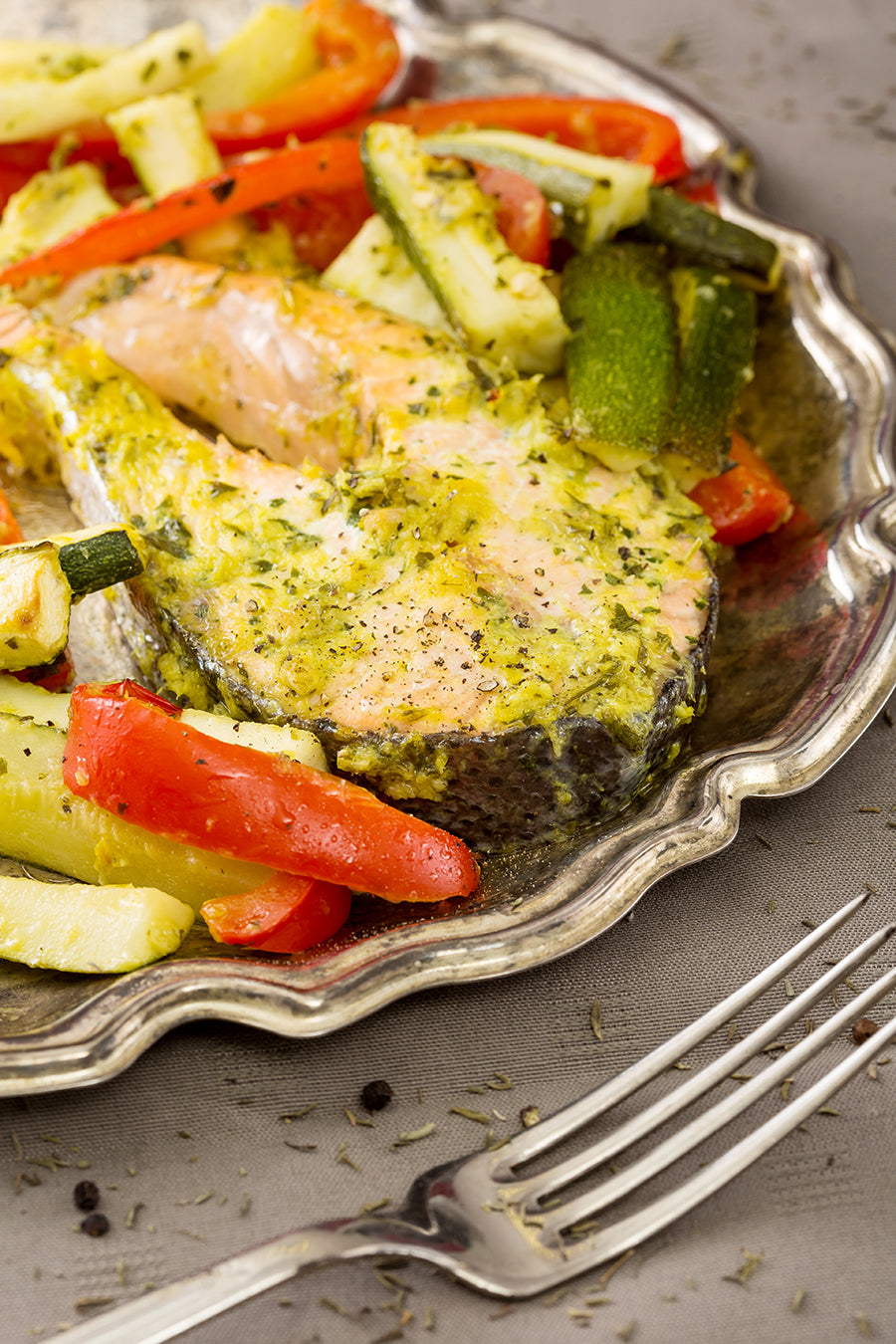 <117>117>