Jan 19, 2021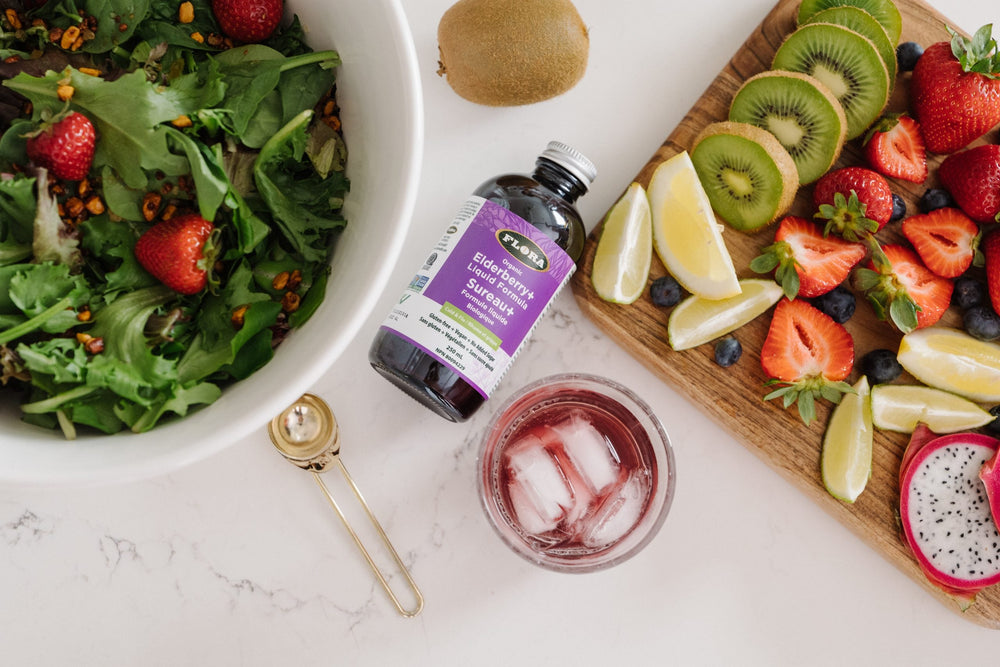 You're thinking spring, we get it. We are, too. But while we're not going to yank that seed catalog out of your hands or tell you to stop browsing swimsuits online, we do want to put in a quick word for elderberry. "Wait, isn't it a little lat...
Dec 19, 2020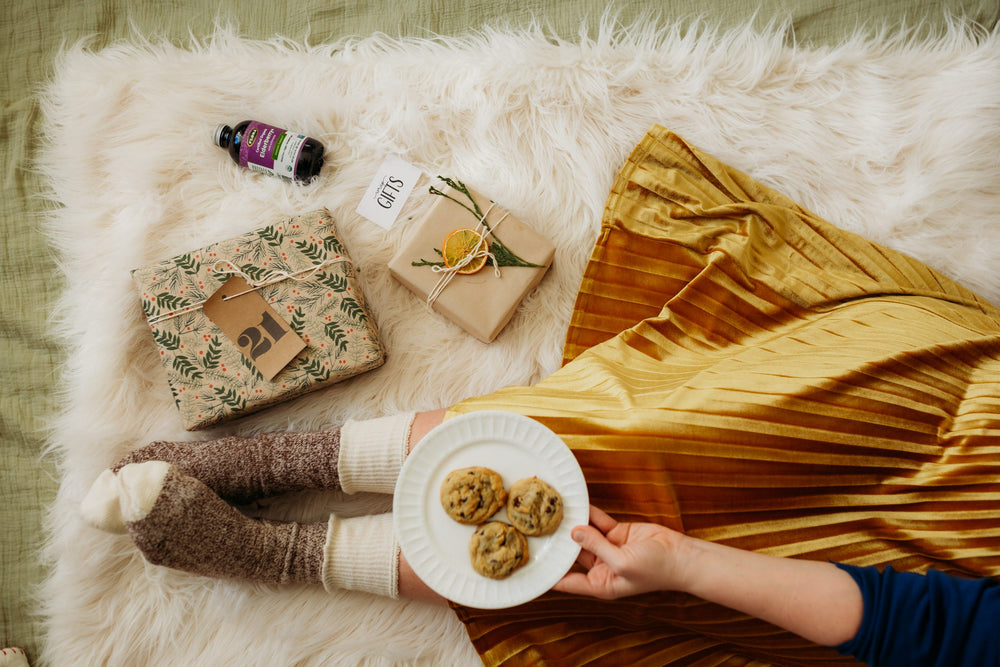 We hope you've been enjoying our seasonal Flora Supplement Calendar and associated posts throughout the year. We've arrived at our final installment of these seasonal posts for 2020 with winter on our doorsteps. This the time for slowing down, re...
Nov 5, 2020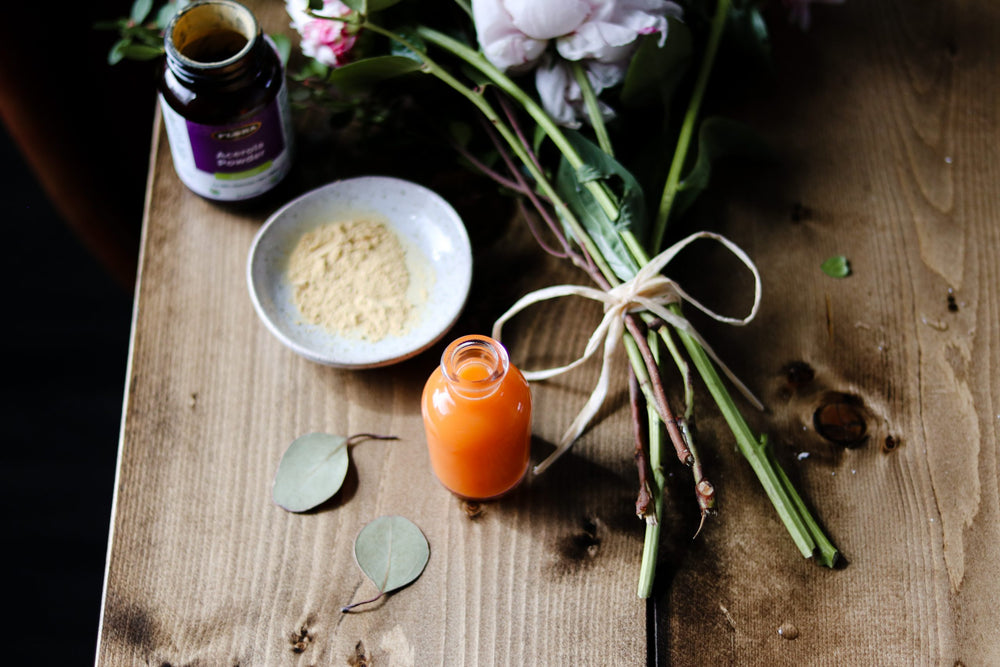 Lindsay Young @eatyoungnutrition is a nutritionist and lover of food from around the world. She's passionate about making healthy, home cooked food accessible and approachable for everyone. She hosts workshops in her home town, Kelowna, see...
Sep 29, 2020
Vitamin C is an essential nutrient that many plants and animals can manufacture from their own glucose stores. Unfortunately for us humans, we're not one of the mammals that comes with our own built in vitamin C factories. That means we need to e...
Jun 18, 2020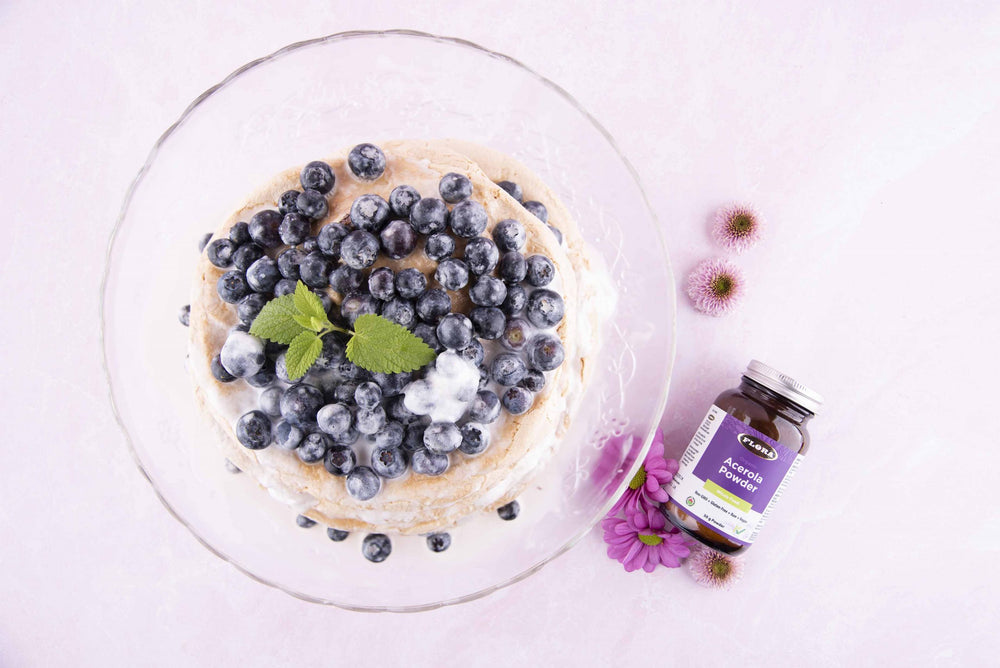 A pavlova is an airy cloud of meringue cradling fresh cream and fruit. It is named for ballerina Anna Pavlova, a childhood idol of mine, because it embodies lightness and effortlessness. This 100% vegan-friendly dessert is easy to make. We mad...
Feb 4, 2020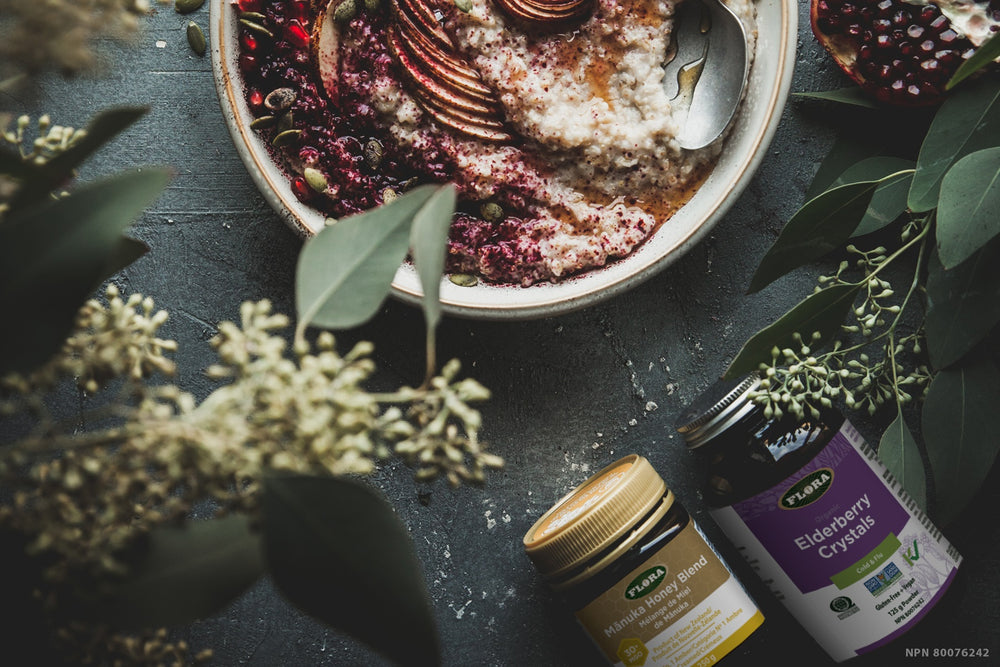 If you've made it this far into winter without you or someone you love being flattened by an immune challenge, you may be feeling victorious. Don't celebrate just yet though. The peak season for winter gremlins is January-February and doesn't end...
Oct 2, 2018
Elderberry has become super popular lately. Bottles of elderberry capsules line the health food store shelves, crafty moms are blogging about how to make your own elderberry syrup, and chefs are incorporating the dark purple berries into everythin...
Jun 12, 2018
From catching a bug en route to your dream destination to indulging in some unsettling local eats or the unhealthy airport snacks along the way, there are all sorts of ways your summer travel plans can be dashed if you aren't prepared. Don't fret,...
Jun 5, 2018
Ah, summer! That time of the year when adventure calls your name. Whether you're jetting off to explore France or backyard-exploring with the kids, we've got your summer excursion essentials list ready for you to stay healthy and enjoy your holida...
Feb 1, 2018
Flu season is here and it's back with a vengeance. The news and media are warning that this flu season is intense, and 36 states are dealing with widespread flu activity. A high fever, chills, a sore throat, and a long-lasting nasty cough are the ...
Jan 25, 2018
In the cold weather, we have to strengthen our immune systems to prevent ourselves from getting the yucky seasonal cold or flu! We use Flora Elderberry Crystals and Acerola Powder to help our immune system fight back! Acerola Powder is an excellen...