May 3, 2022
Beautiful Skin From Within If you're using sunscreen and cleansing, exfoliating, and moisturizing on the regular, you may think you're taking pretty good care of your skin. These are important steps, no argument there. But they're external remedie...
Jul 20, 2021
  Summer's in full swing and lots of folks are hearing the call of the open road. Whether you're taking a trip you've been planning for months or escaping for a spur-of-the-moment weekend getaway, what you pack can make or break your trip. ...
Jul 15, 2021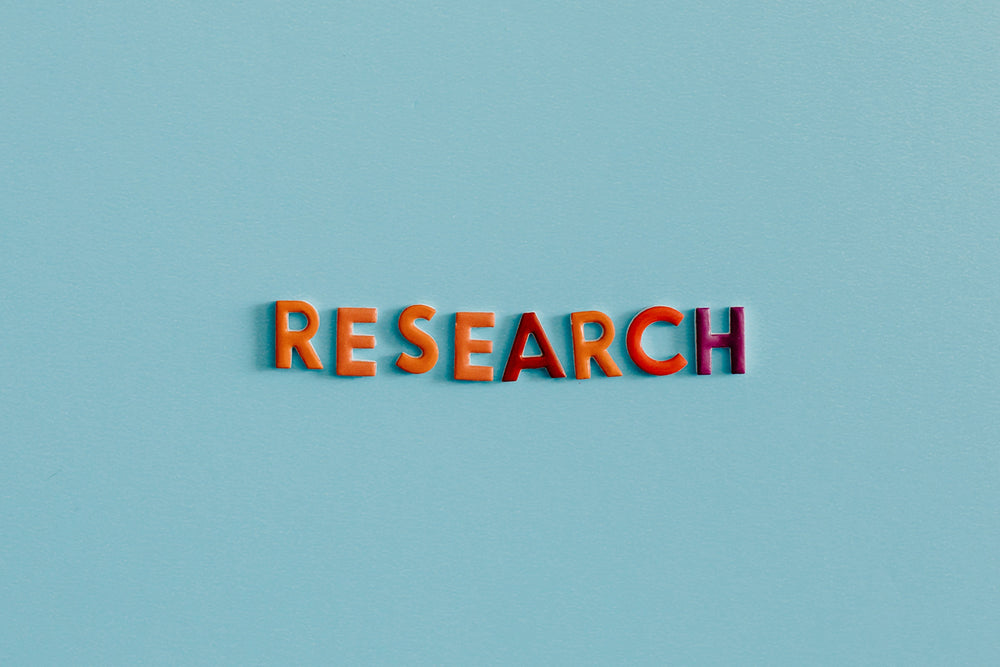 Clinical Trials and Supplements Jokes aside, having research papers that support your dietary supplement's health claims is a huge boon in most global markets. In many cases, it allows for product specific health claims that rise above generic...
Jul 13, 2021
  Today we separate the truth from the fiction when it comes to taking iron. You should come away clear about what you can do to improve your iron absorption. Why 7-11 (and not 411)? Because we will clear up 7 confusions and provide 11 s...
Jul 6, 2021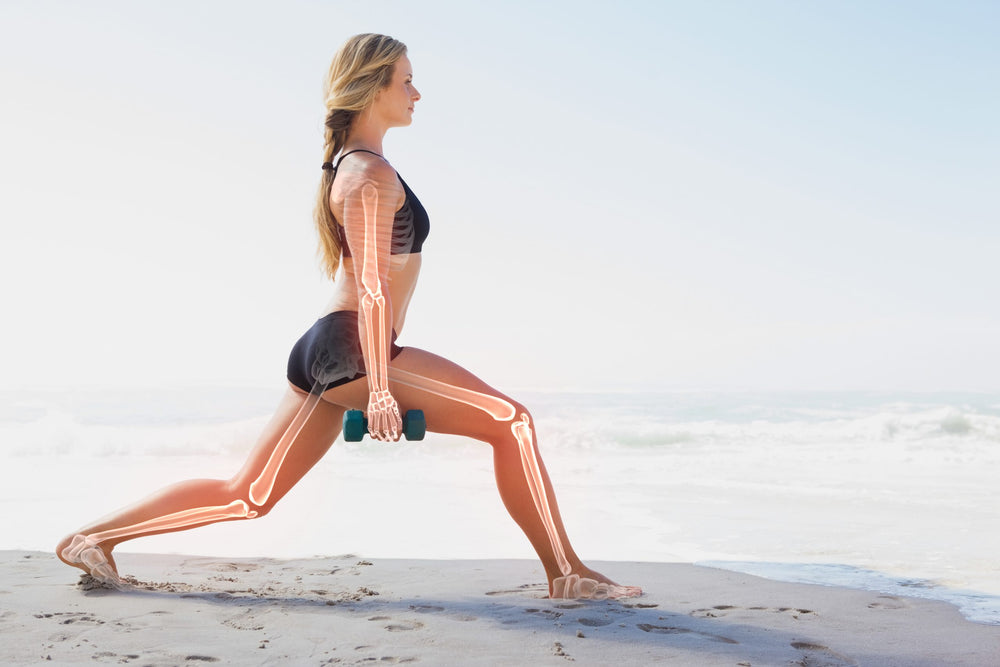 Bone up on your Bone Knowledge Most people know that bone is made of minerals, like calcium. But despite well-intentioned folks taking huge calcium pills daily, 1 in 3 women and 1 in 5 men will have an osteoporotic fracture in their lifetime. F...
Jul 2, 2021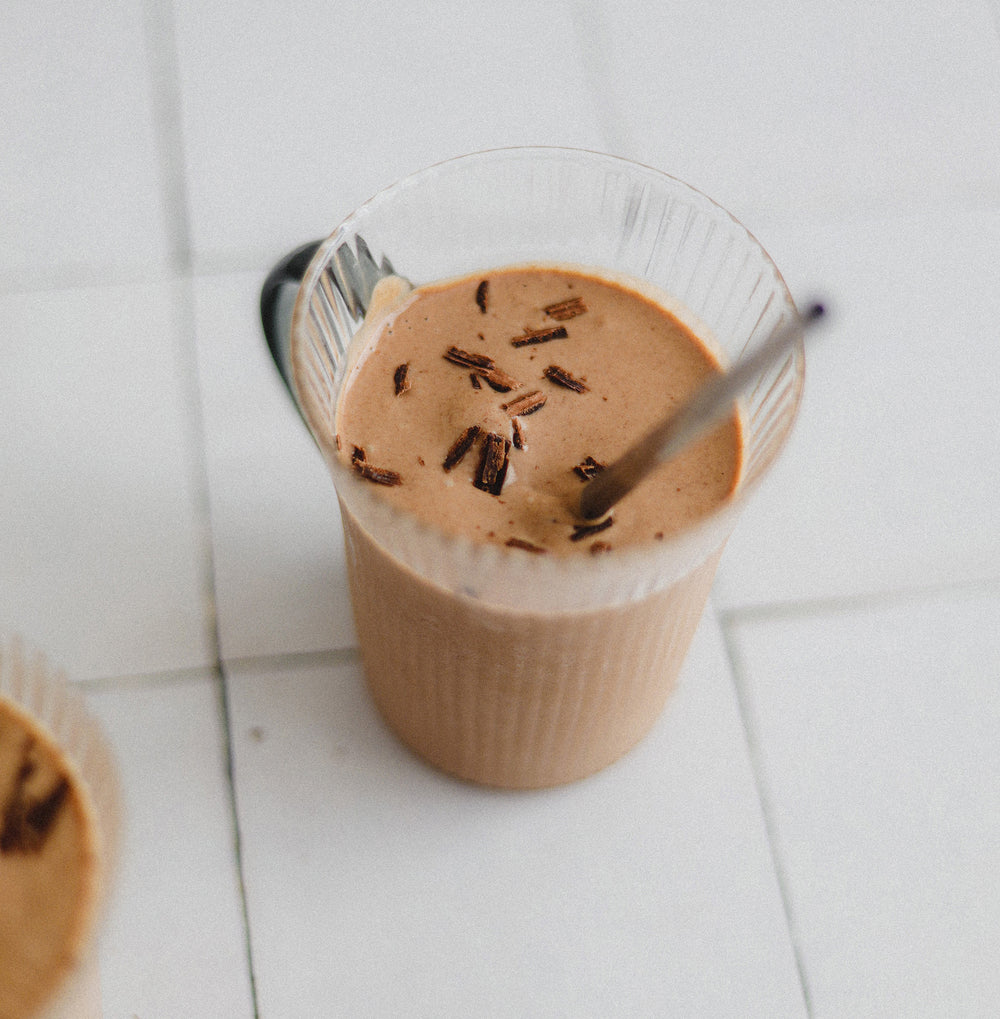 Notes * To make coffee ice cubes: brew one cup of coffee any way you like. Let it cool and pour into an ice cube tray. When the coffee is frozen store the ice cubes in a glass container in your freezer. Use decaf or a coffee substitute if you wou...
Jun 29, 2021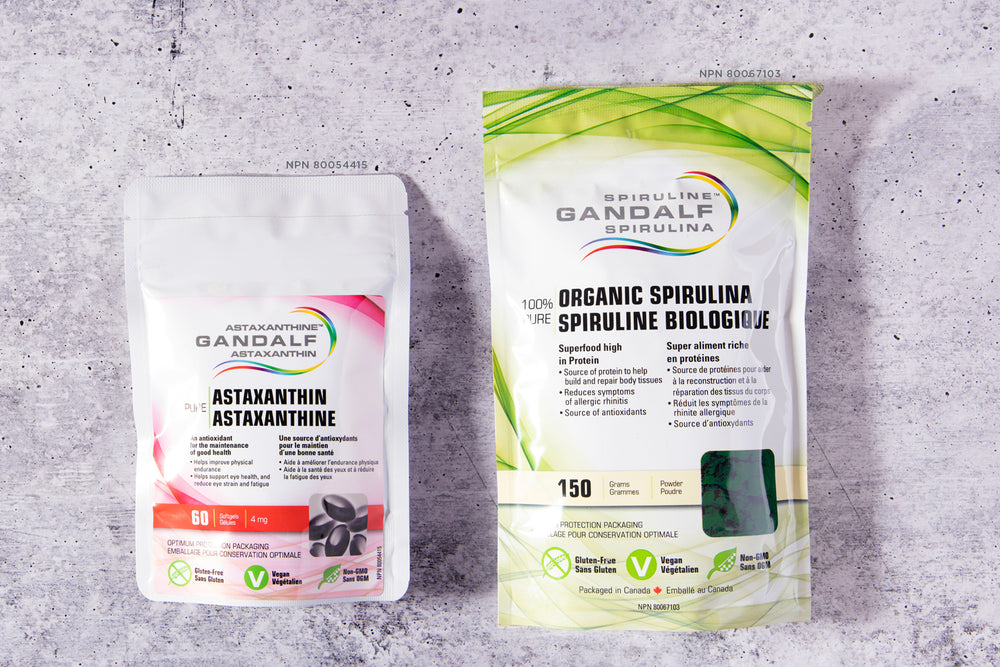 One aspect of Flora's product line has been the full embrace of all things algae. We were one of the first onto the market with our DHA Vegetarian Algae – a fish-free, sustainable source for this key omega-3 fatty acid. We continued this theme...
Jun 24, 2021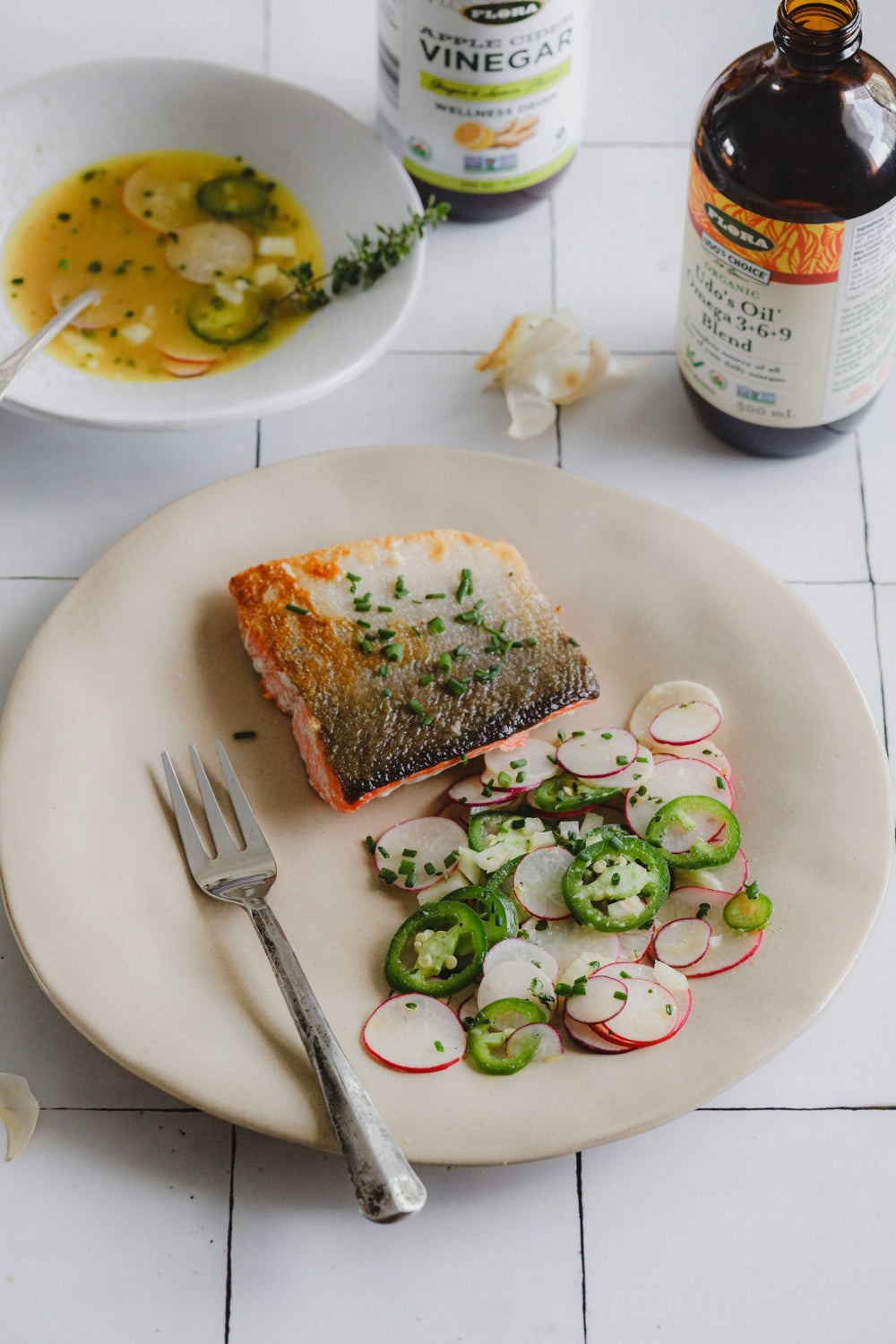 Ingredients Marinade: ½ cup Flora Lemon Ginger ACV Shot ¼ cup Udo's Omega 3.6.9 Oil Blend 3-4 cloves garlic 3 sprigs fresh thyme Salt and pepper, to taste Salad: 1 bunch radishes, sliced ½ a fennel bulb, finely diced 1 jalapeno, sliced (seed...
Jun 22, 2021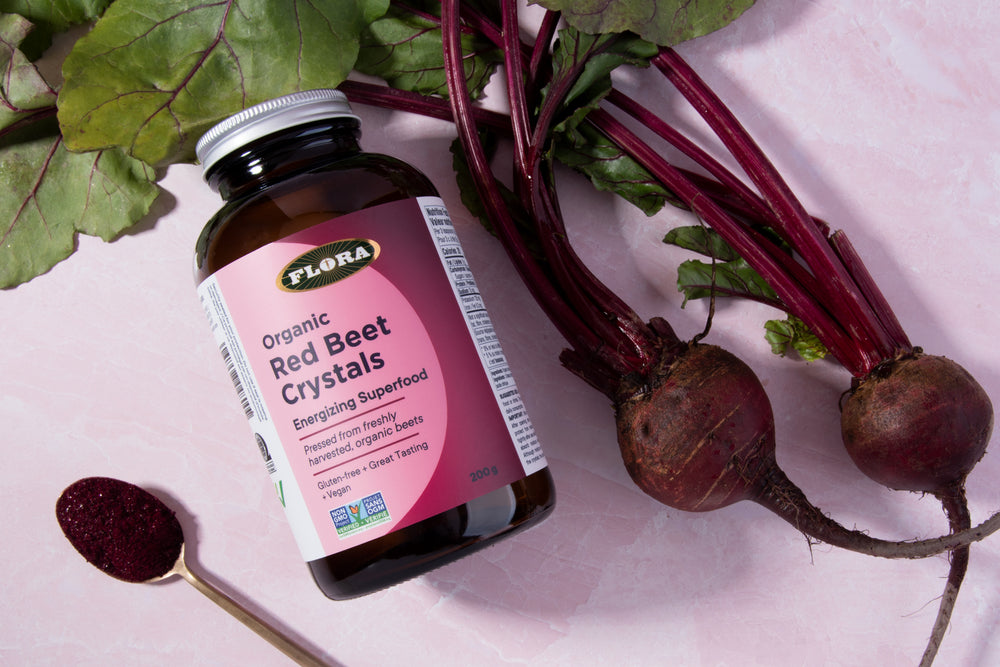 BIOHACKERS KNOW SOMETHING WE SHOULD ALL UNDERSTAND There is a whole world of stuff going on in the body that lay folk do not talk much about. Like messenger molecules, which usually only comes up in conversation between biochemists and medical...
May 25, 2021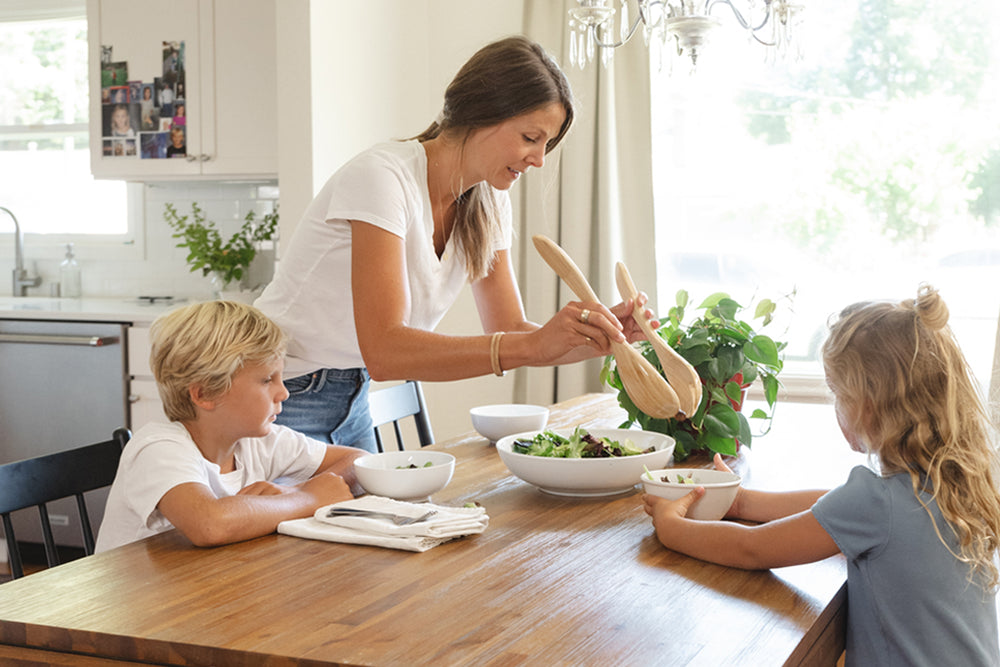 Kids Need Omegas! Yes, spoiler alert, kids do need omegas. To fuel their optimal growth and function, they need omegas more than most adults do. For busy caregivers with no time to read the whole article, jump to the Summary. O megas Help Brai...
May 18, 2021
Do you remember when "face masks" were something you smeared on your face to soothe and soften it, not something you grab with your keys and wallet every time you leave the house? Let's revisit those good old days, with a collection of DIY Mān...
May 11, 2021
Many healthcare providers recommend taking an iron supplement if you're low on this essential mineral. But unless you are diagnosed with anemia – the most severe stage of iron deficiency – you may not get much direction, or even a recommended ...