Dec 17, 2019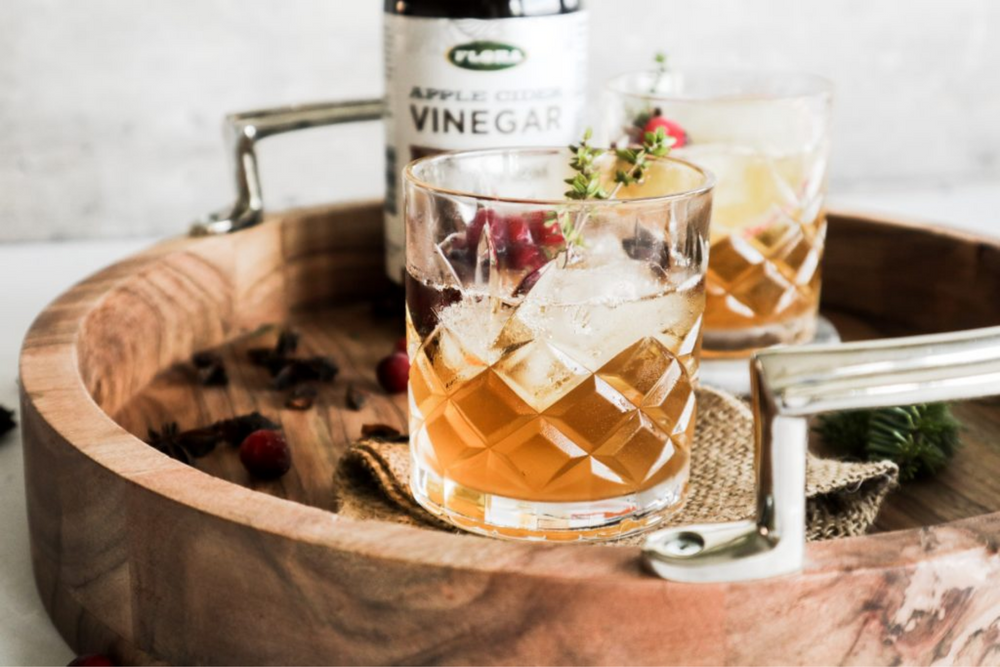 With the holidays in full swing, I love protecting my digestion by keeping tonics like this nearby. Apple cider vinegar is a great stomach soother. Combined with the healing properties of turmeric and cinnamon, this is a delicious and holiday-ins...
Oct 23, 2019
Popcorn is healthy. Or unhealthy… even dangerous, all depending on how it's done. The Good Popcorn kernels are always non-GMO, fiber-rich whole grains. If you like eating popcorn at night, I have good news. Corn kernels contain the amino a...
Dec 31, 2018
Rosemary Bee(t)'s Knees with Pink Aquafaba Foam 1/4 cup honey 1/4 cup water 2 small or 1 large sprig of fresh rosemary 2 ounces gin 3/4 ounces rosemary honey syrup 1 ounce fresh lemon juice 2 tablespoons aquafaba 1/4 teaspoon Salus Red Beet C...
Dec 17, 2018
<102> Adeline Waugh enjoys challenging the status quo by developing beautifully vibrant recipes using only the purest of real food ingredients. Find her on Instagram @vibrantandpure.102>
Dec 11, 2018
Our apple cider vinegar isn't like the others. Flora's Apple Cider Vinegar Wellness Shots and Drinks combine our ACV with traditionally detoxifying, freshly ground herbs. Burdock, sheep sorrel, turmeric, blessed thistle, and kelp combine with prov...
Nov 26, 2018
There are some sneaky veggies in these brownies, which I find beyond delicious! Bulking this recipe up nutritionally is baked sweet potato. While I love sweet potato in this recipe purely for its taste and texture, there are some benefits to consu...
Sep 4, 2018
For millennia, people have been using liquid preparations of herbal roots, leaves, and flowers to drink themselves healthy. With good reason: liquid tonics are quick to act, easy to assimilate and absorb by the body, and simple to take. With 60 ye...