Sep 20, 2022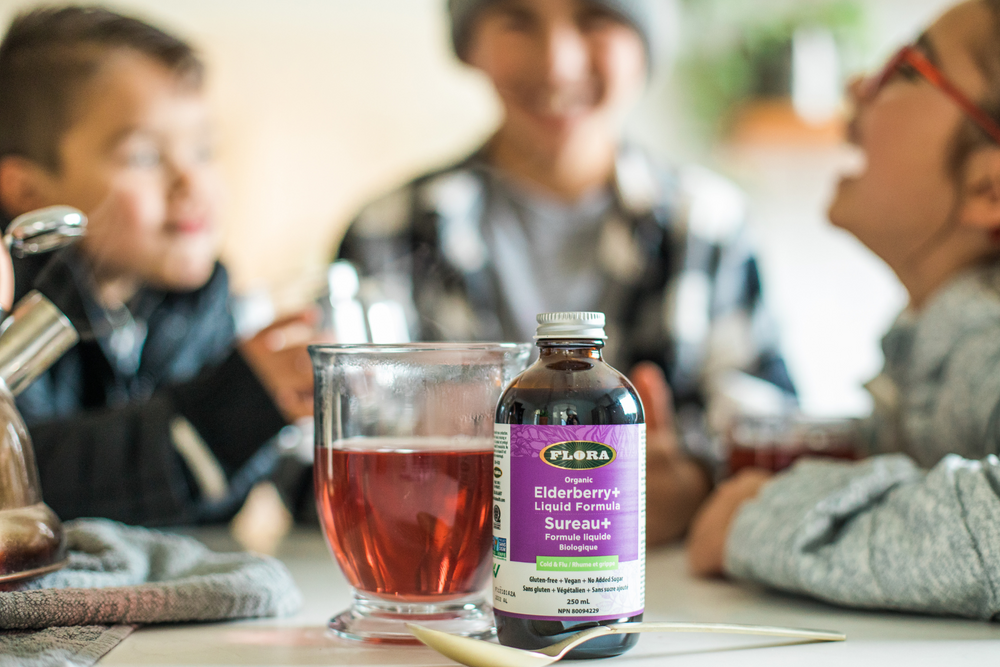 A lot of people reach for elderberry at the first sign of an immune challenge, or even take it on the regular to fend off the nasties once the weather turns cold. We're big fans of the stuff ourselves. But in recent years, there's been some concer...
Sep 21, 2021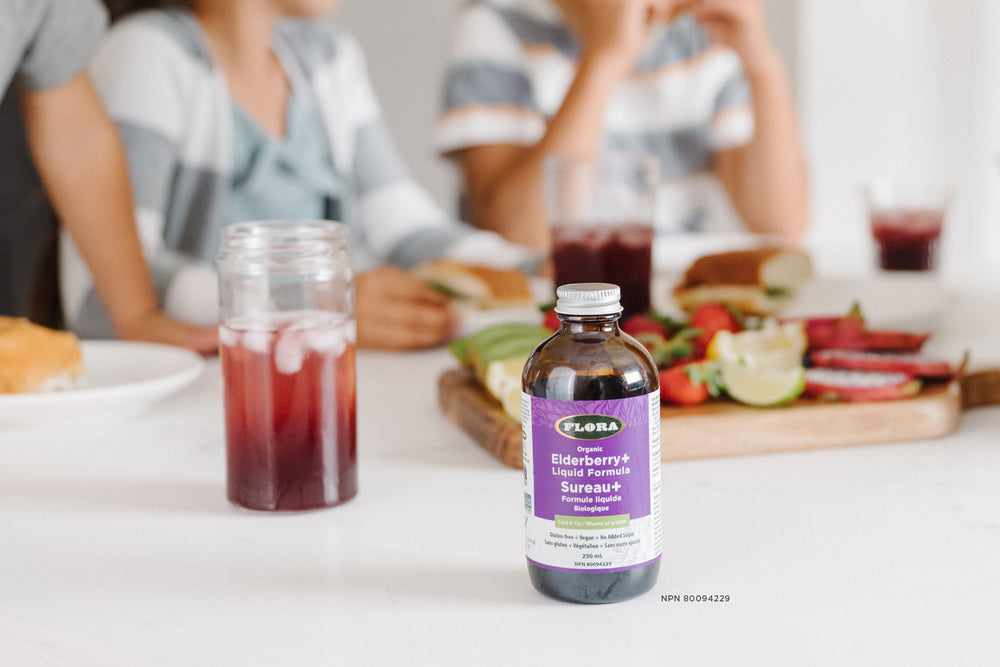 Too Early to Be Thinking About Elderberry? Nope. Congratulations parents, you finished your back-to-school shopping and shipped your kiddos back to in-person learning. Or if you don't have kids at home, maybe you bought yourself a pair of cute new...
Jan 21, 2021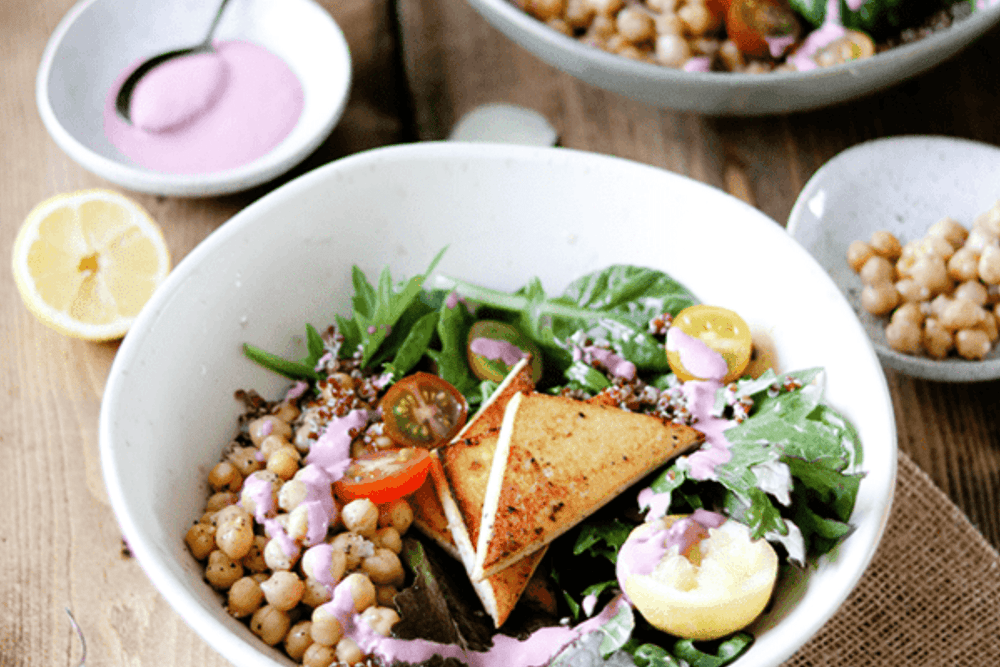 Ingredients 3 tbsp yogurt 1 tbsp Flora Elderberry Apple Cider Vinegar Drink 2 tsp maple syrup 1/4 tsp Elderberry Crystals 1/2 tsp sea salt Few cracks fresh pepper Instructions Whisk all ingredients in a small bowl until evenly incorporat...
Jan 19, 2021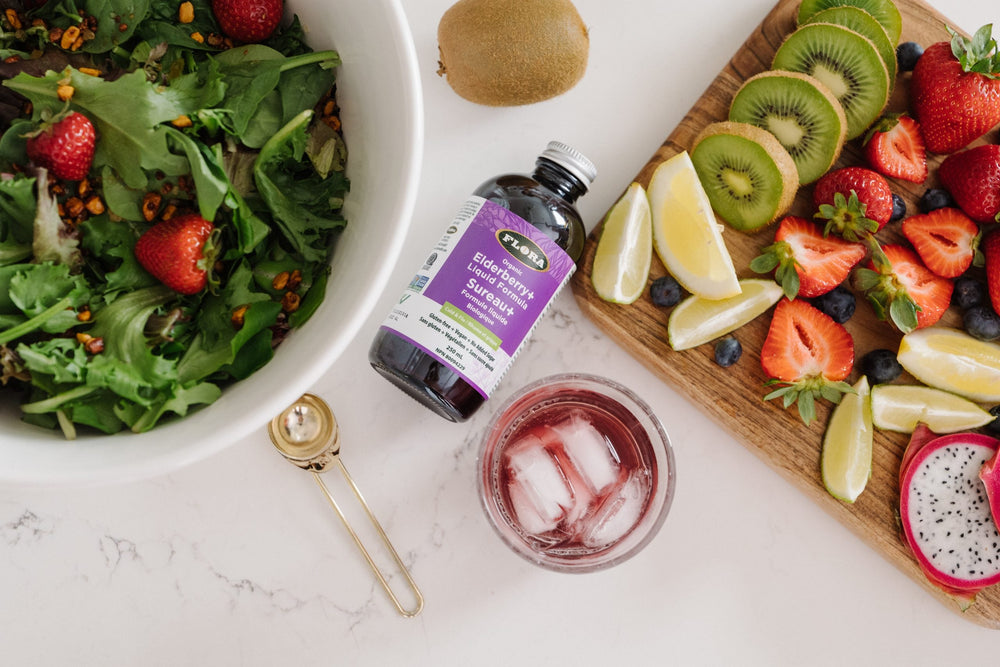 You're thinking spring, we get it. We are, too. But while we're not going to yank that seed catalog out of your hands or tell you to stop browsing swimsuits online, we do want to put in a quick word for elderberry. "Wait, isn't it a little lat...
Jan 18, 2021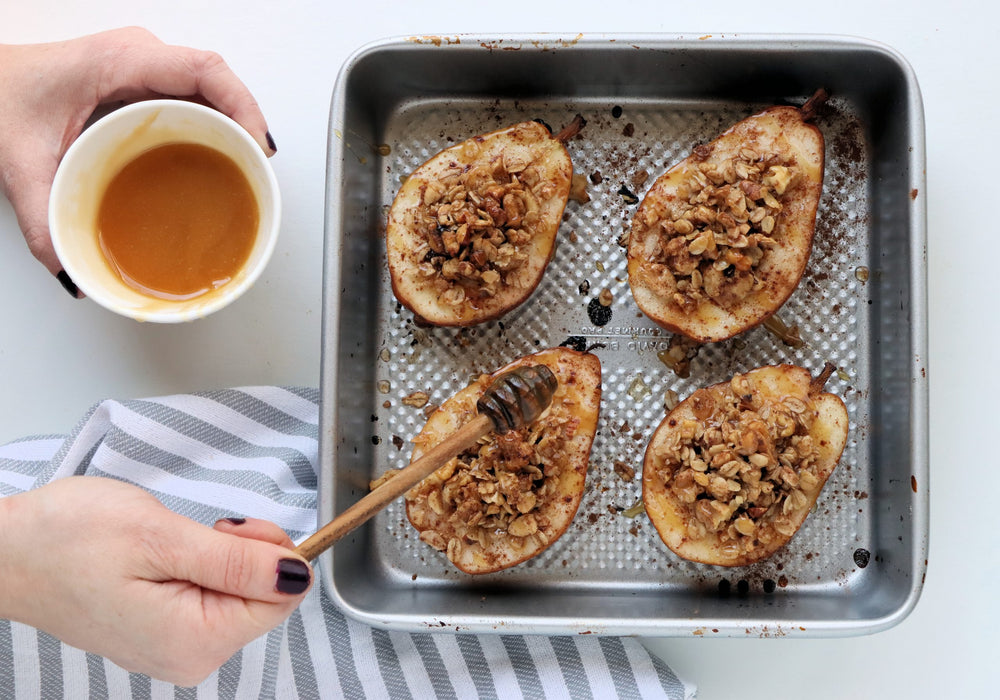 This delicious and elegant plant-based dessert infused with the goodness of organic, antioxidant rich elderberries and pears, this healthy dessert recipe will have you surprised at how easy it is to prepare. Delicious Mānuka Honey adds a boost of...
Feb 4, 2020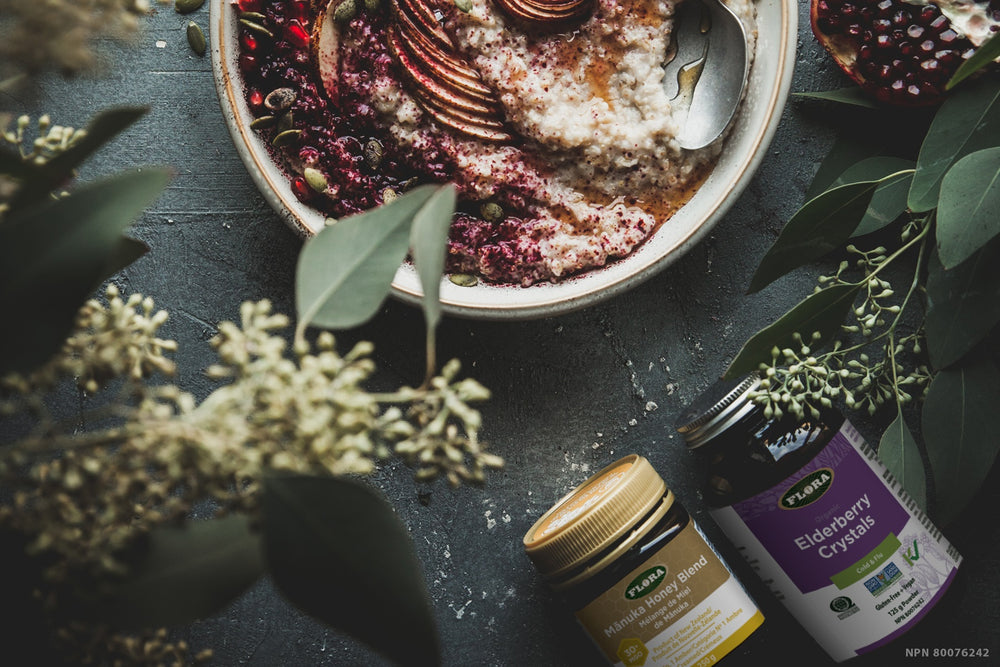 If you've made it this far into winter without you or someone you love being flattened by an immune challenge, you may be feeling victorious. Don't celebrate just yet though. The peak season for winter gremlins is January-February and doesn't end...
Sep 17, 2019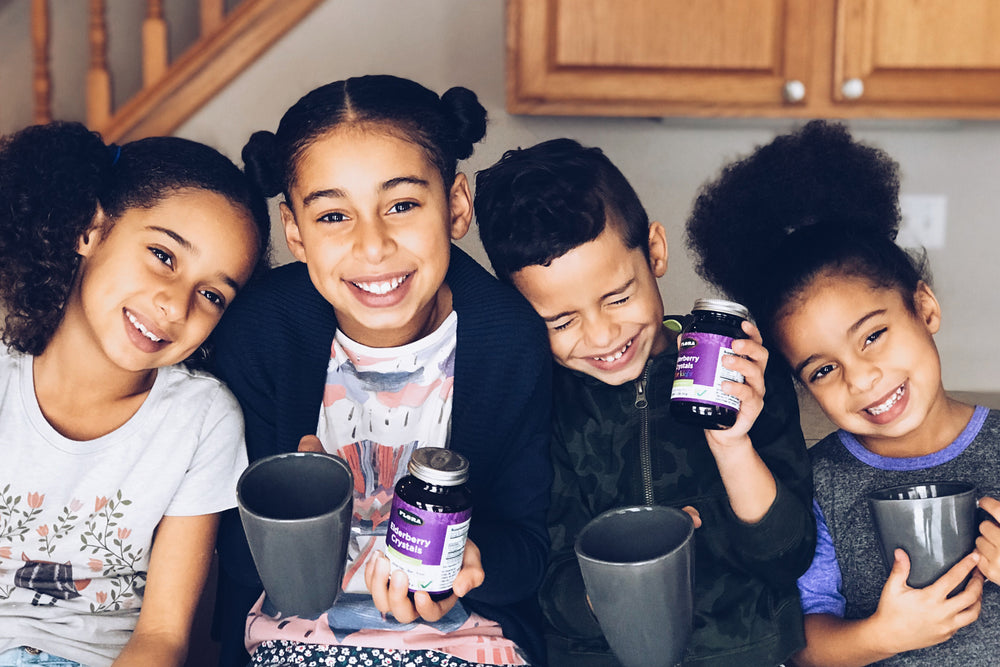 Elderberry: the most popular way we know to stay healthy—and for good reason! You know you want more elderberry goodness in your life and adding Flora Elderberry Crystals to food is the easiest, most versatile way to get your dose. We've sear...
Sep 12, 2019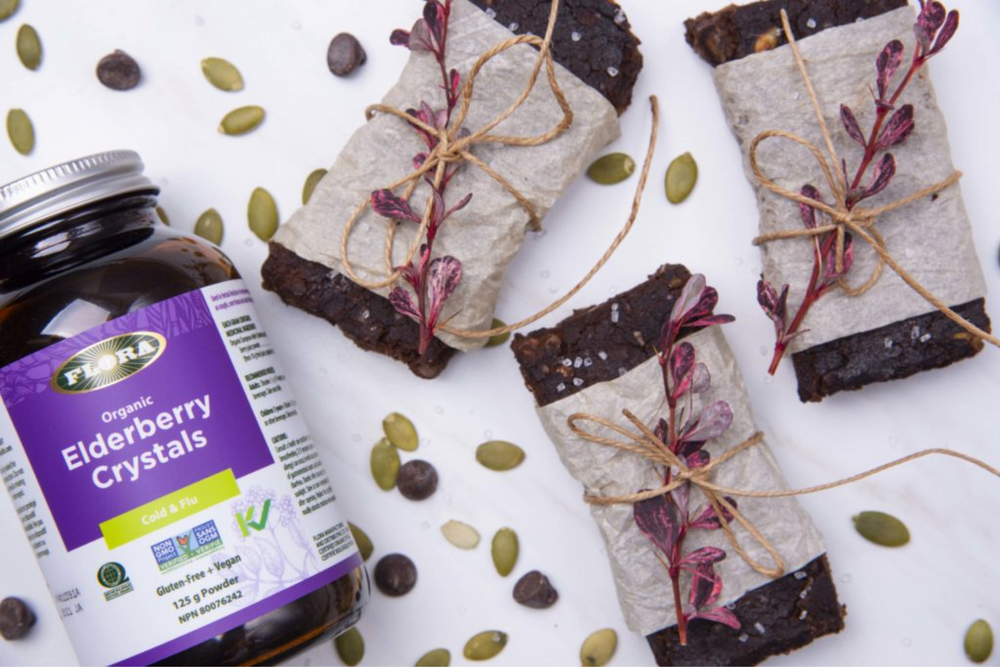 You may be a worrier, or maybe not. If you're a parent, when a toddler decides to suck on a dog toy or shopping cart handle, you may panic, or you may shrug, saying "That should help develop their immune system." I've seen both reactions. Regar...
Jun 19, 2019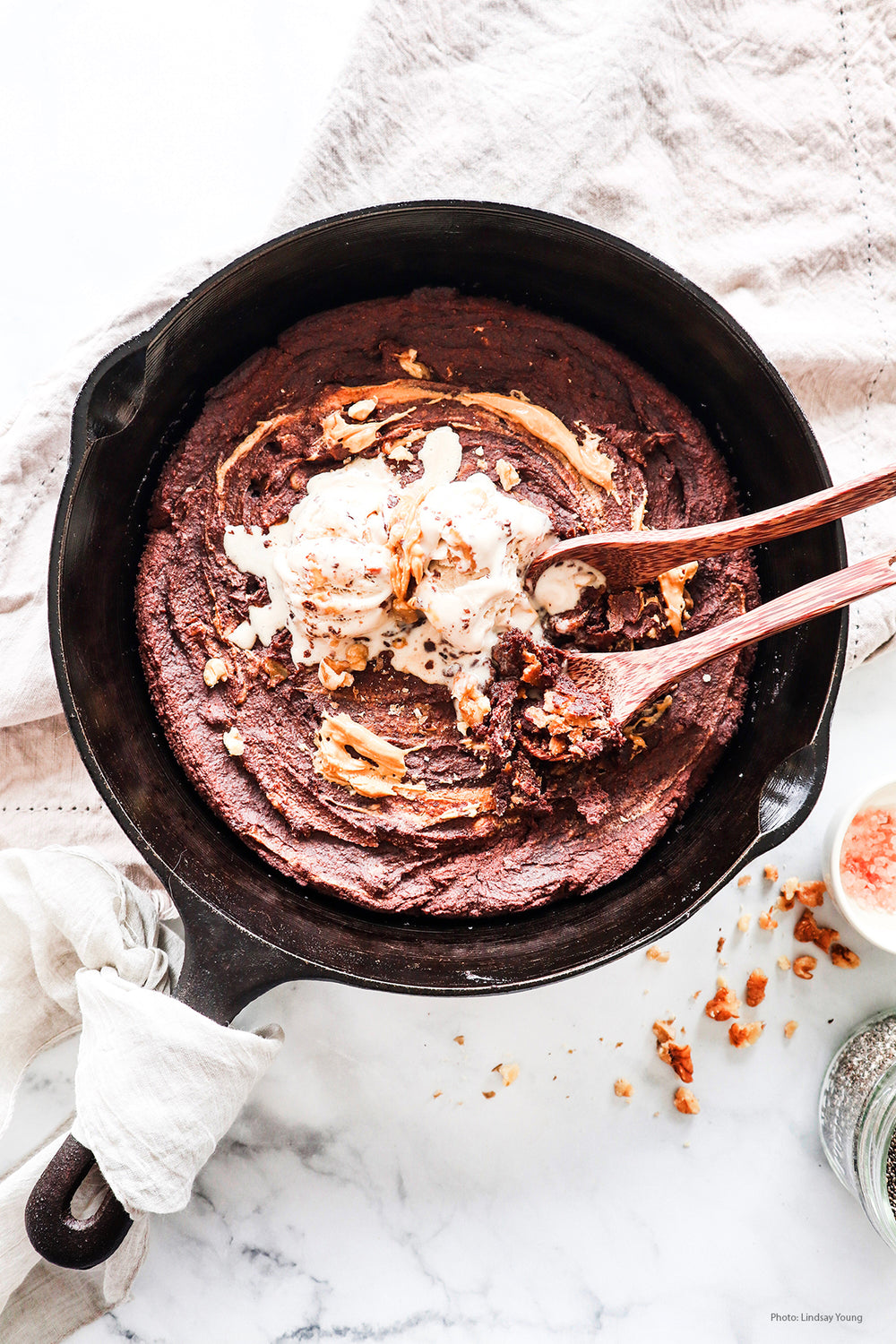 That peanut butter and jelly flavor… in brownie form. Totally refined-sugar-free and high in both fiber and protein with the added benefit of Elderberry Crystals. Don't wait for your birthday to make this. Half birthday, quarter birthday, Tuesday...
Jan 26, 2019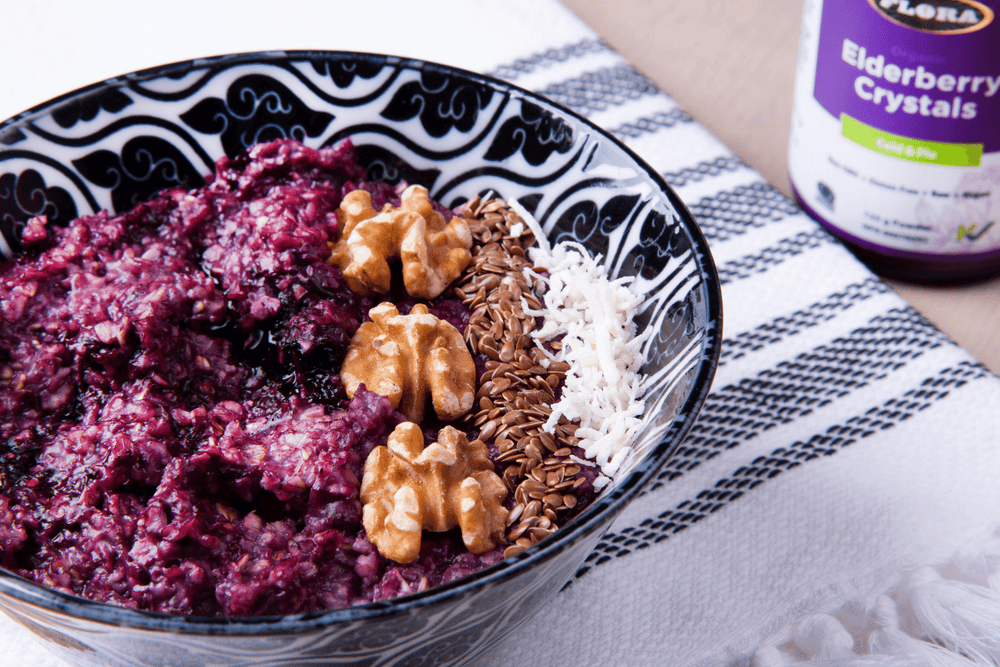 Supercharge your comforting bowl of oatmeal (or no'atmeal) and brighten your day with the addition of Flora Elderberry Crystals. This superfood bowl is a perfect way to bring you through winter: it supports your immune system against seasonal iss...
Jan 15, 2019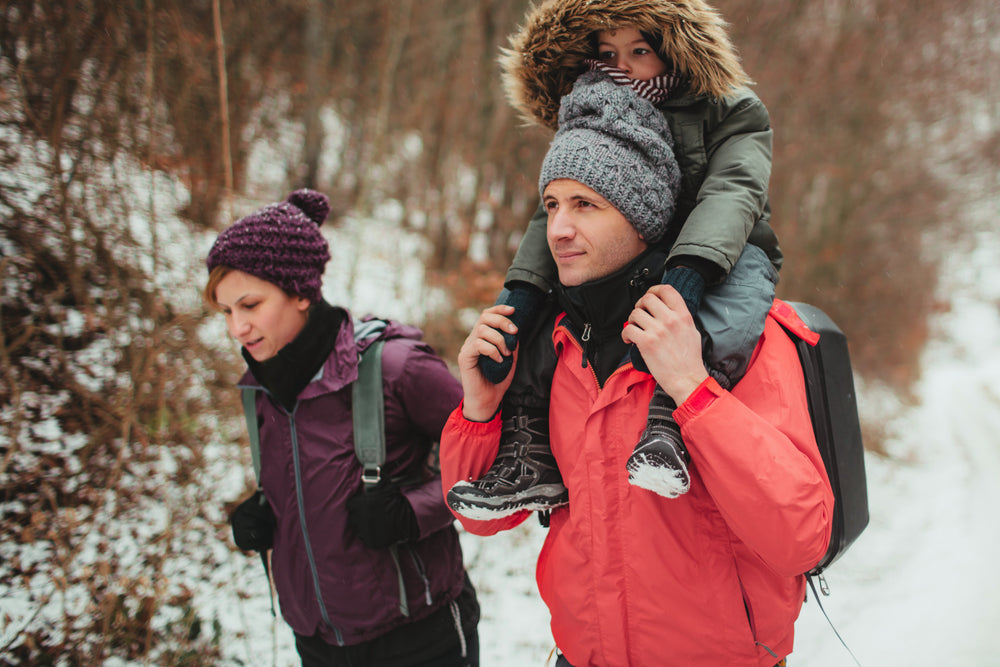 This time of year, it seems no matter where you go—grocery stores, elevators, public transportation—someone is sneezing or coughing. Not to mention preschool pickup! Did that kid really just wipe his runny nose with his hand and then grab the doo...
Jan 8, 2019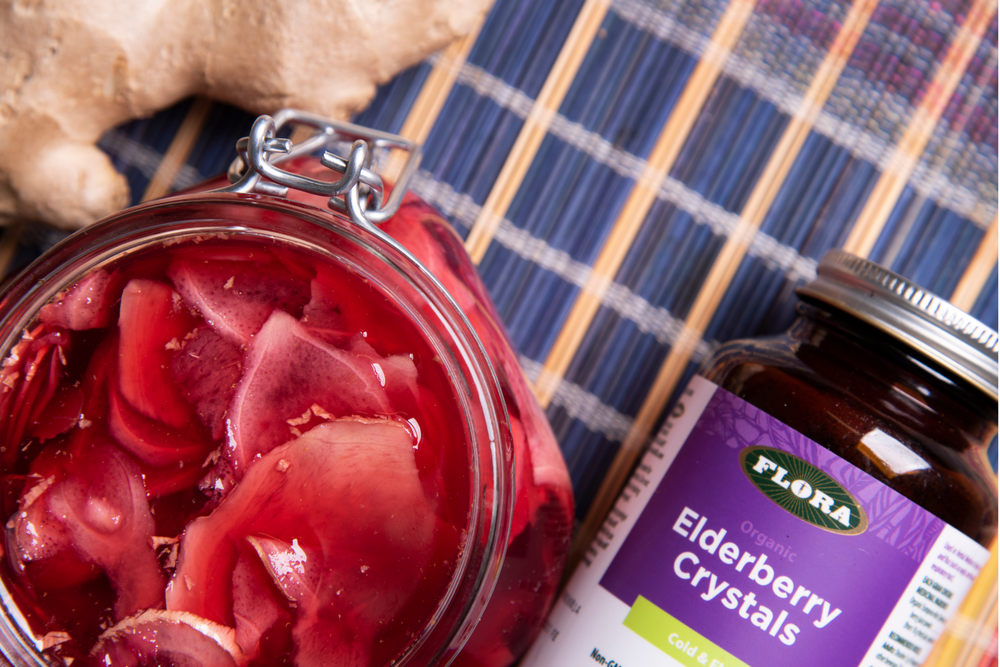 We are loving this DIY pickled ginger. It's a no-fuss, no-cook, easy-peasy pickle. Pickled ginger, often called sushi ginger, is a warming and versatile complement to a variety of dishes, brightening up root veggies, buddha bowls, and our favorite...