Oct 20, 2020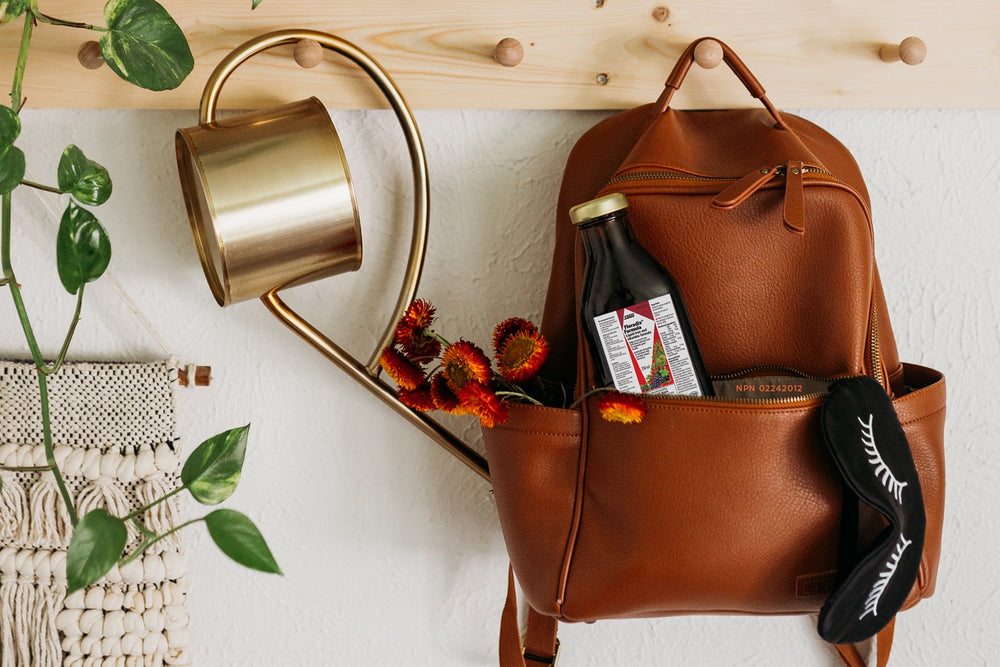 A Simple Fix for Fall Fatigue There are plenty of reasons to love fall. The colors are beautiful, the brisk weather is invigorating, and those warm sweaters are finally coming out of hiding. Typically, it's a time to reset, especially if you h...
Jul 7, 2020
It's happening all over again. You're feeling bone-dragging tired, you feel out of breath after running up a few stairs, and there's so much more hair in the drain. You've seen the signs before, and your doctor confirms it – your iron is low. ...
Jan 9, 2020
3 Things You Can Do to Prevent Cop Out 1 . Make a date with a friend If you knew your exercise buddy was waiting for you, you wouldn't stand her up, would you? Of course not. Making a standing date with a friend holds you both accountable. ...
Oct 25, 2018
These spooky gummies are a fun way for your kids to get their vitamins this Halloween. The recipe can easily be adjusted so you can use any mold you want! <96> Dana Green Remedios, RHN, RNCP, is a Vancouver-based educator and coach. She is...
Jul 3, 2018
Our natural iron supplement has got it going on. In fact, Floradix (US/CA) is the best-selling natural liquid iron supplement in North America. It helps fight iron deficiency by promoting the formation of healthy red blood cells. Plus, this safe, ...
May 19, 2018
You're almost there, only a few months to go! You've made it through the nausea of the first trimester and, hopefully, you've had some relief recently…but now you're heading into the final stretch and with it comes a new group of symptoms. Your...
May 12, 2018
It happened! You've got that positive pregnancy test in your hand and you're about to embark on an amazing new journey. But it's not always all rainbows and unicorns. You may be feeling constantly nauseated (the name "morning sickness" is off the ...
Oct 6, 2017
Feeling exhausted? And not the normal kind of exhausted—the deep-down, can barely function, whole body exhaustion? If you do, you may have an iron deficiency. And you're probably also a woman. Iron deficiency can happen in men too, it's just much ...
Mar 7, 2017
Photo Credit: Lindsey Hintz New this year to the Flora ambassador team is Damian Stoy. He's the owner and founder of Wholistic Running which offers professional coaching with an emphasis on injury-free running and holistic nutrition. Here is his a...
Feb 17, 2017
Photo credit: Adam Walker New this year to the Flora ambassador team is Anish Hikes (Heather Anderson). She has set the self-supported FKT on the Pacific Crest Trail, Appalachian Trail, and the Arizona Trail. She's kind of our hero. You can learn ...
Sep 23, 2016
Perhaps, no one has seen quite the range of courses as Flora ambassador, Krissy Moehl. She appreciates the opportunities to see the world through the lens of running and is thankful for the miles her body continues to let her cover. In addition to...
Sep 1, 2016
Prevention Magazine recently posted a video featuring Floradix Iron + Herbs (US/CA) as a key supplement to increase energy stores. Iron is an essential element for the body. It combines with copper and protein to make hemoglobin, a major componen...