Mar 7, 2017
Photo Credit: Lindsey Hintz New this year to the Flora ambassador team is Damian Stoy. He's the owner and founder of Wholistic Running which offers professional coaching with an emphasis on injury-free running and holistic nutrition. Here is his a...
Nov 22, 2016
Here's a Thanksgiving treat for you... Chocolate-Cherry Cranberry Squares! These bars:  -Require no baking;  -come together easily and quickly;  -promote melatonin production for a sound sleep later;  -are nutritious, and packed with protein, ...
Sep 15, 2016
Written by guest blogger: Jill Anenberg Lawrence www.jillanenberg.com There's an unfamiliar silence in the house that hasn't been felt for months. Oh my gosh, you haven't yelled, "Clean up your stuff!" in the last 20 minutes. Right as you're about...
Aug 8, 2016
Sacha Inchi Oil, Thyme, & Apple Cider Salad Dressing Recipe This Sacha Inchi dressing recipe is the creation of Peruvian Chef, Brisa Deneumostier. As a graduate of the Culinary Institute of America at Hyde Park, NY, she has worked in restauran...
Nov 25, 2015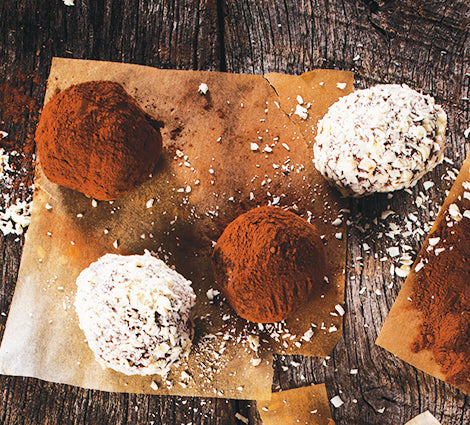 <10> 10>