Feb 14, 2019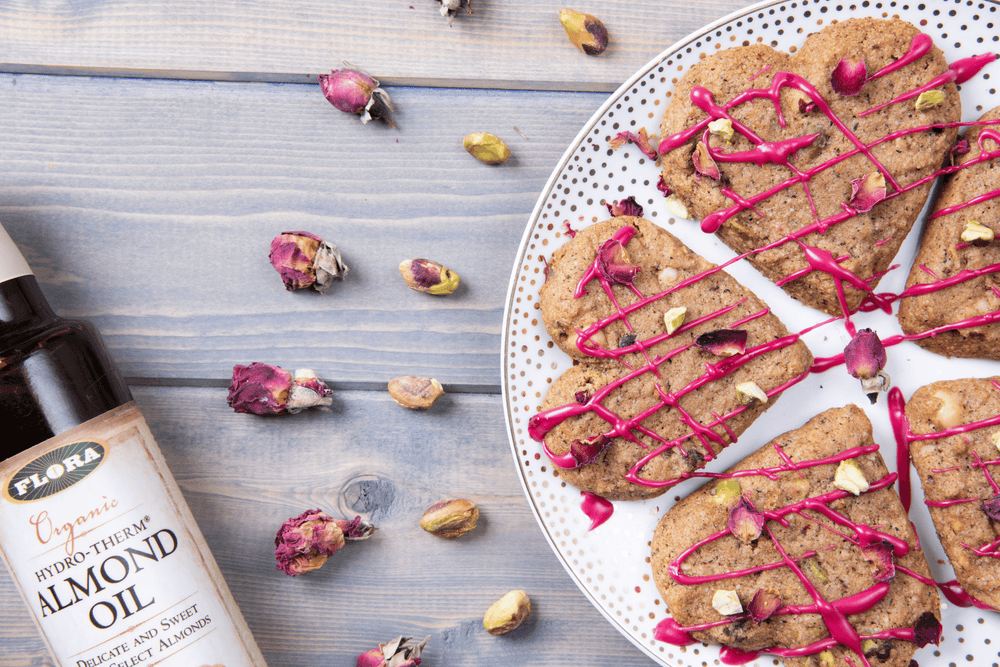 Hearts & Flowers Almond Cookies Ingredients 1 cup gluten-free all-purpose flour, sifted, spooned into measuring cup and leveled-off1 cup almond flour, spooned into measuring cup and leveled-off1/3 tsp. baking soda1 tsp. ground cardamom1/3 tsp...
Jan 25, 2019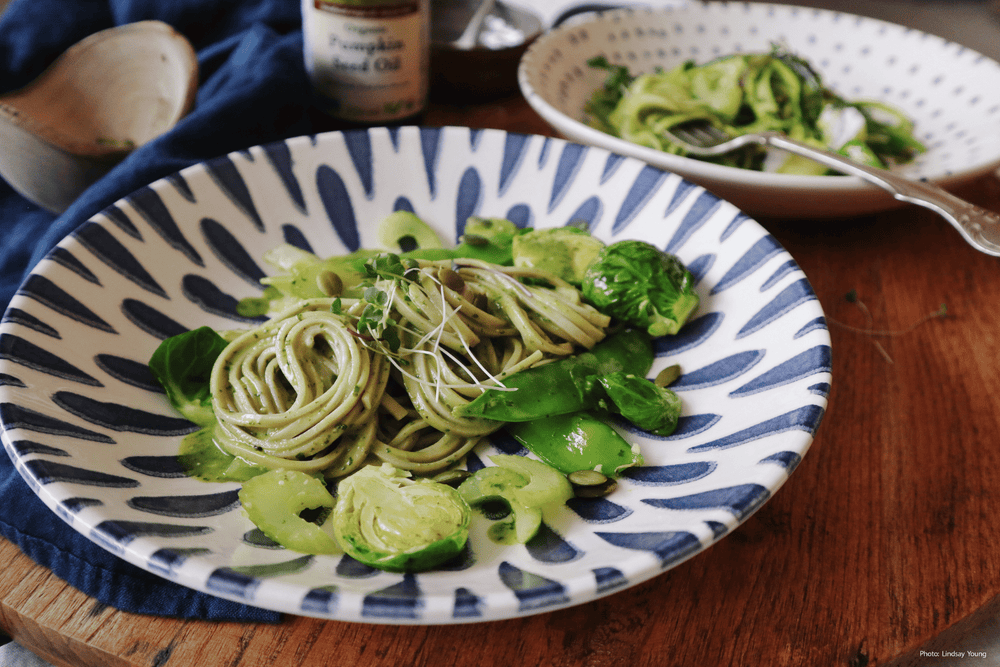 Pumpkin Seed & Pea Pasta: Two Ways Anyone else craving hearty, warming, satiating foods this January? *Raises hand emphatically!* That's why I ended up creating this recipe. I wanted to make a pasta sauce rich in chlorophyll and healthy fats,...
Jun 19, 2018
Whether you're the chef in your family or you just really enjoy a homecooked meal, our line of premium organic culinary oils will bring out your inner foodie. Simply drizzle over soups, salads, and more, to effortlessly up your cooking game. While...
Mar 25, 2018
Here's a quick recipe you can whip up in about 30 minutes! <81> Lexi & Beth are the mother-daughter team behind Crowded Kitchen (formerly @superfoodrunner). Based in Michigan, they craft recipes to bring families together despite dietary...
Dec 12, 2017
Food is often the centerpiece of holiday get-togethers. So to help your table stand out as the merriest—and tastiest—try our premium line of organic culinary oils. They are the perfect holiday gift for the cook in your life, even if that person ju...
Nov 24, 2017
A friend of mine made some cozy butternut squash soup for our dinner party the other night. It was so delicious, I knew I had to give it a go. Plus, I'll take any excuse to whip out my Vitamix. This recipe is 100 percent foolproof! <65> Reb...
Jul 1, 2016
Summertime is full of warm weather delights, from lazy days spent poolside, to adventurous outings in the great outdoors. For many, the BBQ becomes the center of the culinary universe during the summer. Long afternoons and evenings spent in the co...