May 15, 2023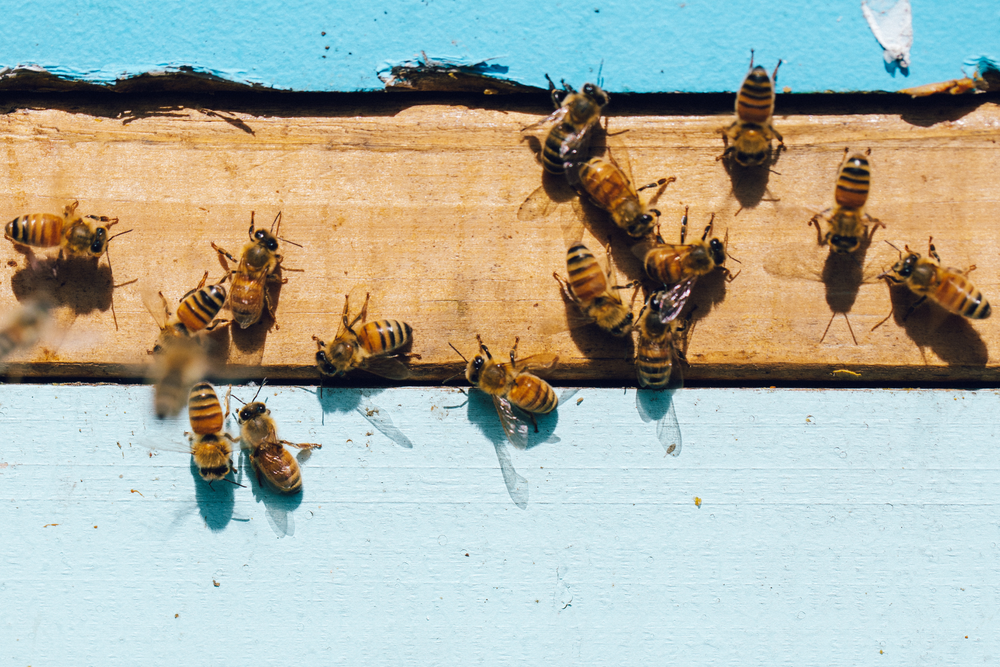 Happy Bee Day to you, Happy Bee Day to you, Happy Bee Day dear reader, Happy Bee Day to you! World Bee Day on May 20th reminds us of the importance and contribution of pollinators such as bees. Let's spend a minute to think about how much better o...
May 18, 2021
Do you remember when "face masks" were something you smeared on your face to soothe and soften it, not something you grab with your keys and wallet every time you leave the house? Let's revisit those good old days, with a collection of DIY Mān...
May 6, 2021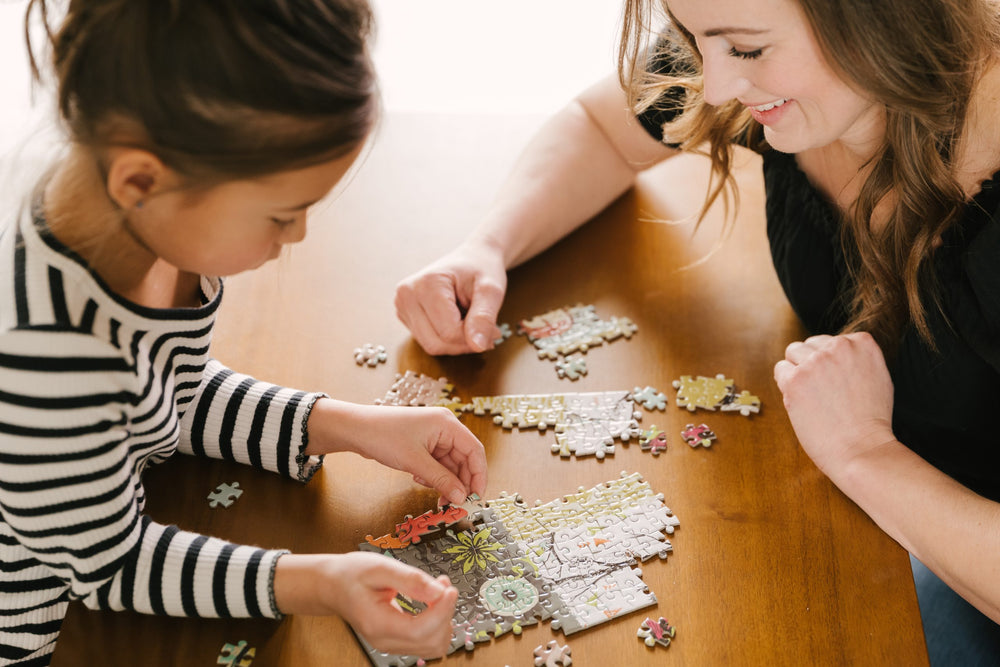 It's May, which means Mother's Day is right around the corner. It's been a long, strange year, and in many families, the person holding it all together has been Mom — whether she's got little ones at home all day, every day or college kids who've ...
Jan 18, 2021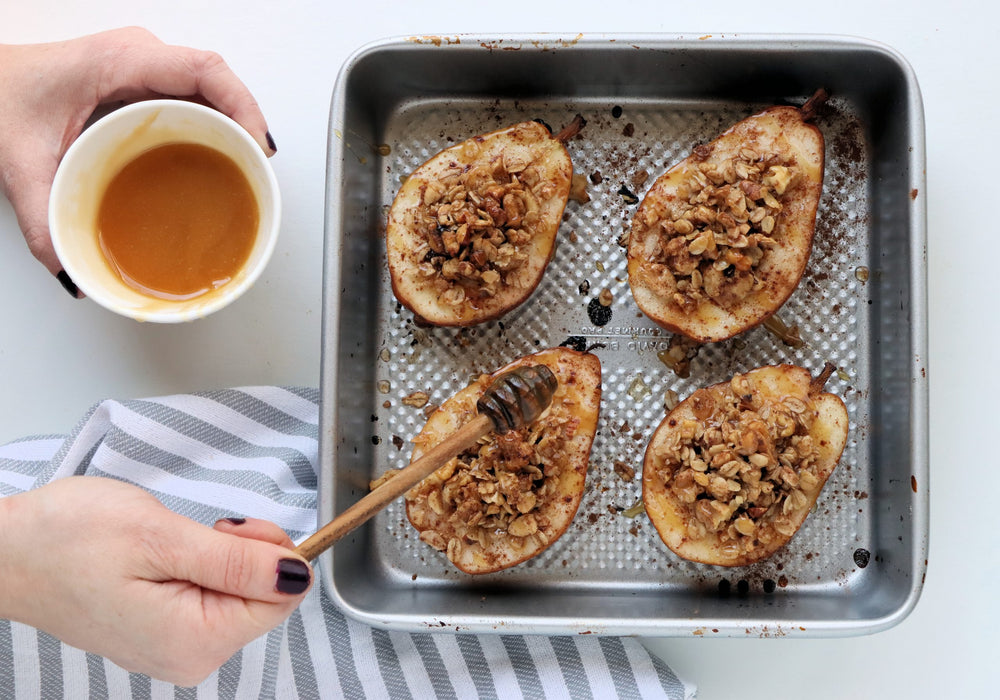 This delicious and elegant plant-based dessert infused with the goodness of organic, antioxidant rich elderberries and pears, this healthy dessert recipe will have you surprised at how easy it is to prepare. Delicious Mānuka Honey adds a boost of...
Dec 31, 2020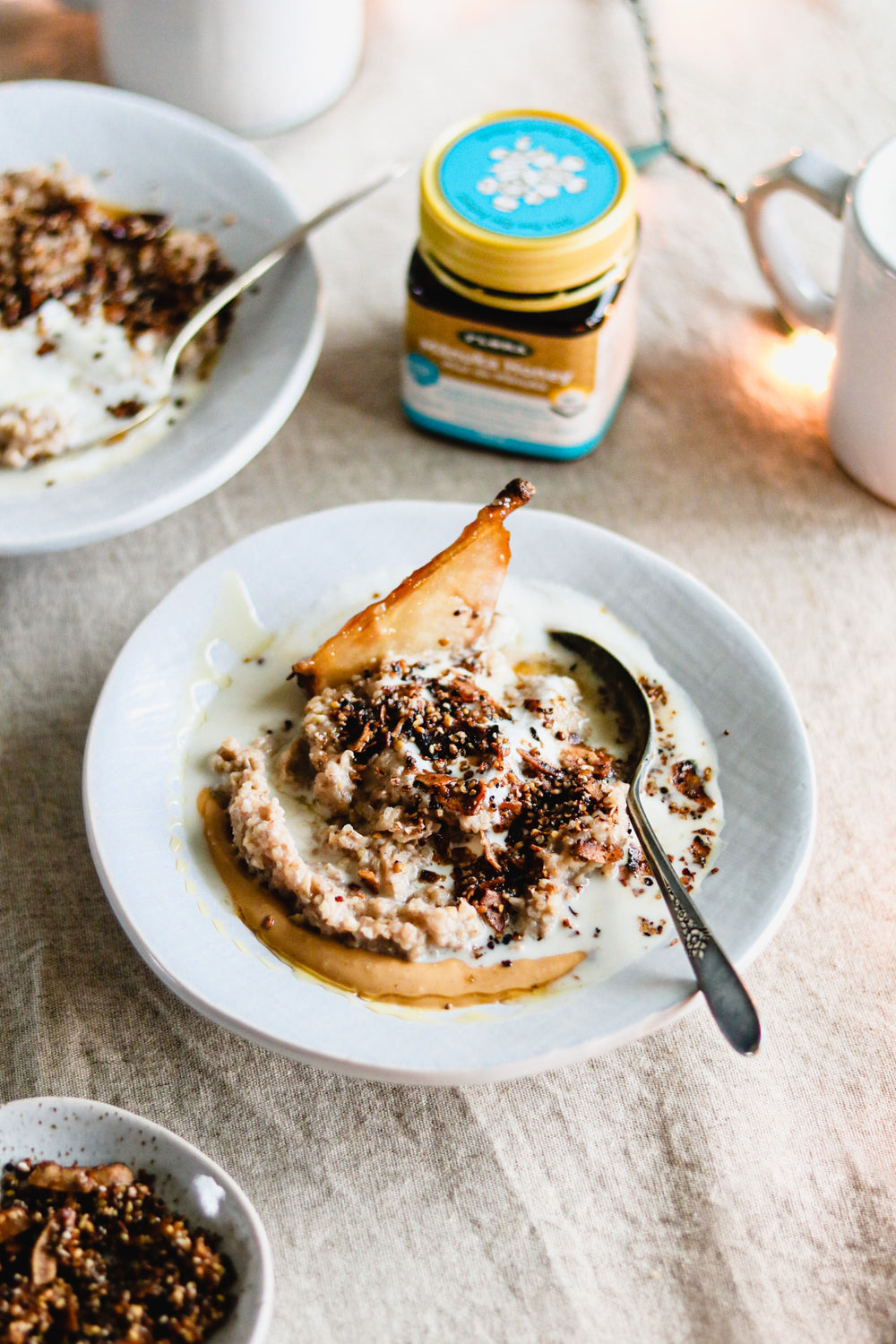 This warming and spiced breakfast comes together with three separate components: a hearty and nutrient dense porridge, perfectly caramelized pears cooked in a sweet and salty honey mixture, and finally, quick-toasted buckwheat with coconut and he...
Sep 24, 2020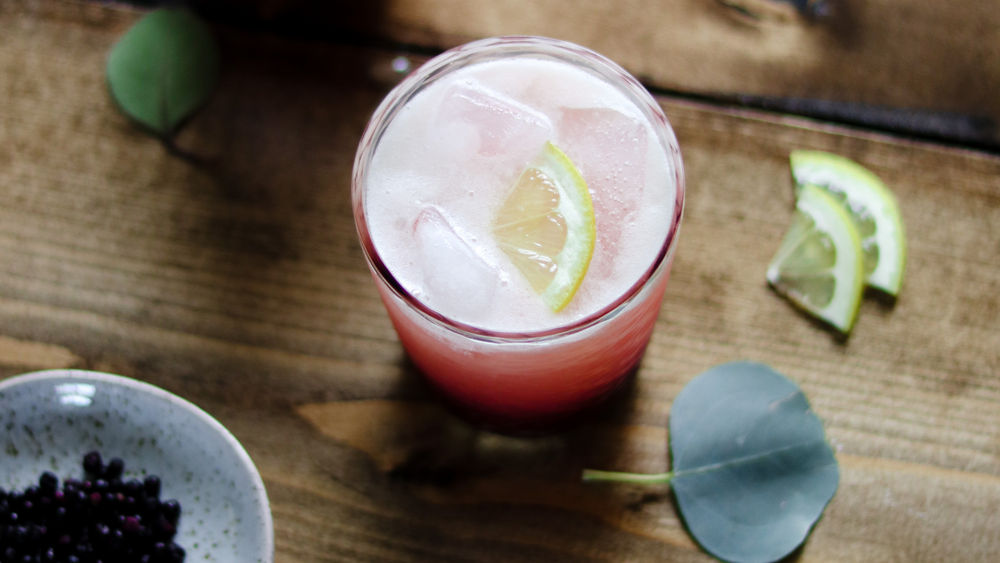 Recipe and image courtesy of Lindsay Young, @eatyoungnutrition Lindsay Young @eatyoungnutrition is a nutritionist and lover of food from around the world. She's passionate about making healthy, home cooked food accessible and approachable fo...
Aug 25, 2020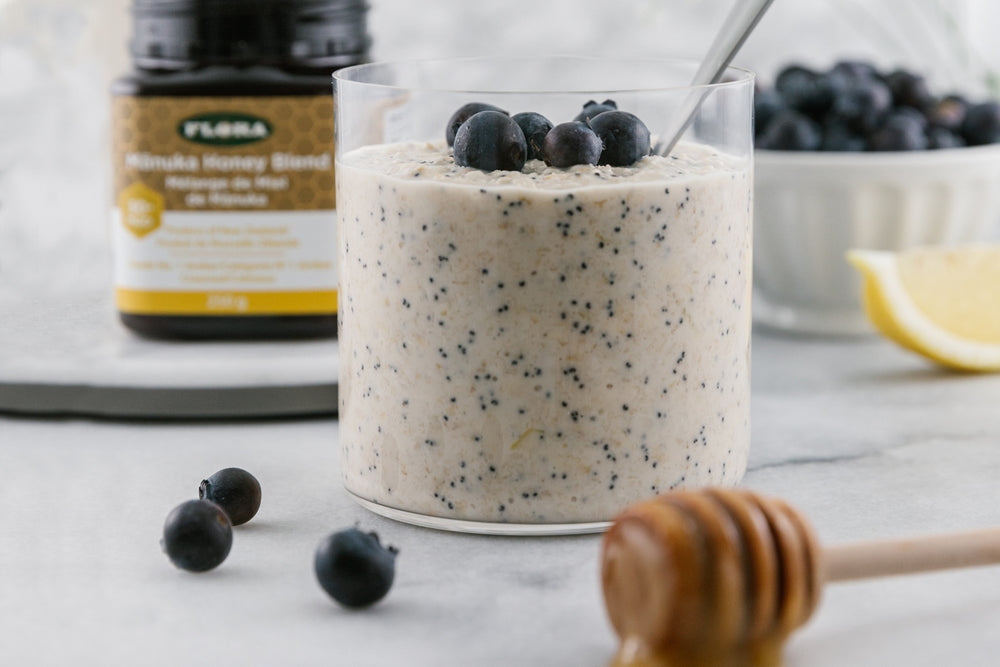 If you have kids, an easy breakfast is a MUST for those busy mornings, n'est ce pas? But wait, as the kids head back to school, there are more nourishing and satisfying choices available than a bowl of cold cereal, and some, like this kid-tested ...
Jul 2, 2020
It is summer in full force right now. I'm talking 90 degree days and hot sunshine. And I am loving it! I love to cool off with popsicles. But, I don't really like buying popsicles at the store because of all the sugar they contain. So, I created ...
May 18, 2020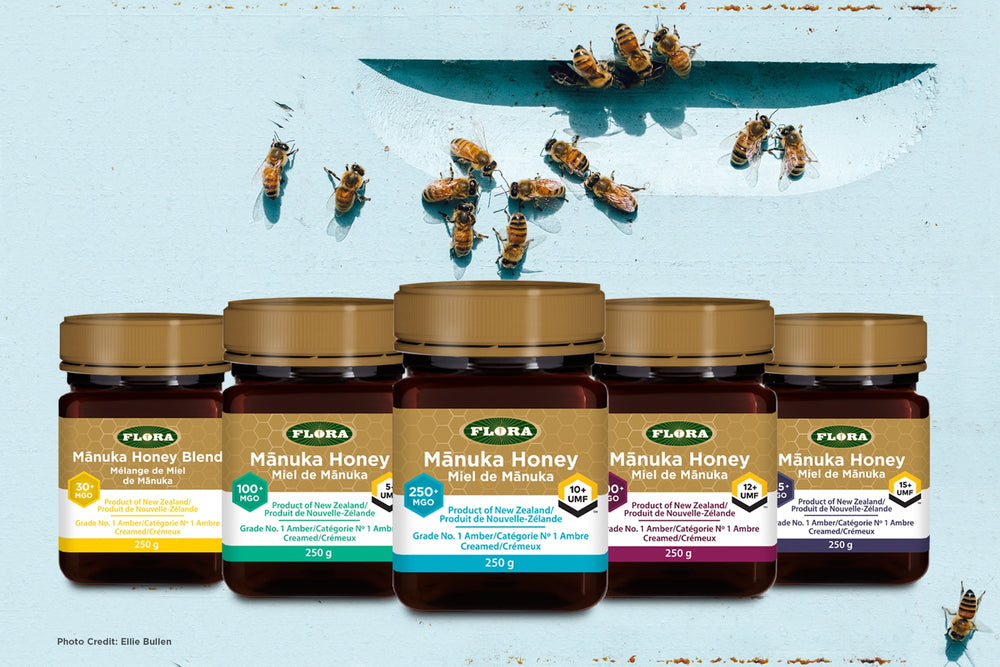 In 2016, Slovenia proposed the idea of a World Bee Day to the United Nations. Slovenia has a long history of beekeeping and the highest per capita number of beekeepers in the world. They've long understood the important role these key pollinators...
Oct 30, 2019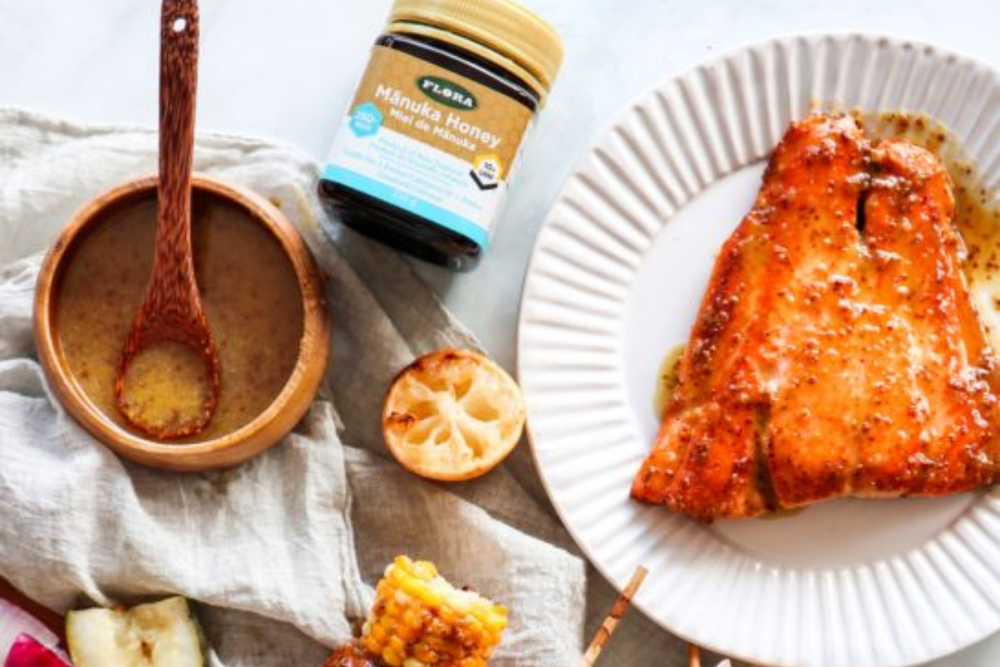 This glaze can accompany any dish, but it pairs so well with the earthiness of roasted vegetables and the richness of salmon. Mānuka honey brings antibacterial properties to this glaze that, when paired with a whole food diet rich in other phyton...
Oct 23, 2019
Popcorn is healthy. Or unhealthy… even dangerous, all depending on how it's done. The Good Popcorn kernels are always non-GMO, fiber-rich whole grains. If you like eating popcorn at night, I have good news. Corn kernels contain the amino a...
Oct 22, 2019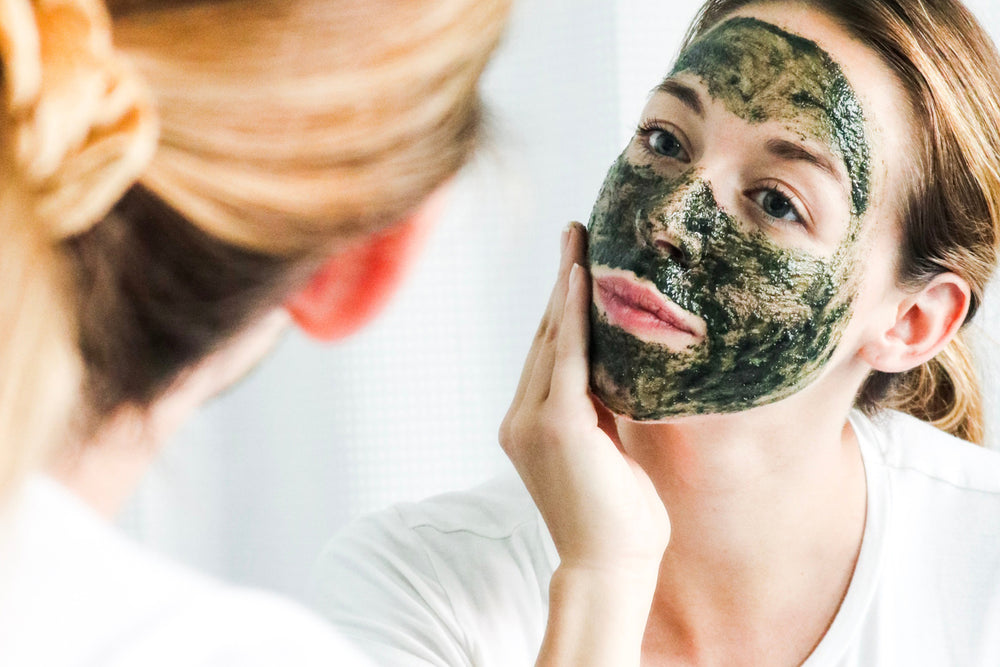 How to Choose, Eat, and Use Manuka Honey Long before this magical honey was cultivated for human consumption, the bark of the mānuka plant was used in Rongoā Māori, the traditional Māori healing system, both topically and as a special tea. Now...