Nov 6, 2020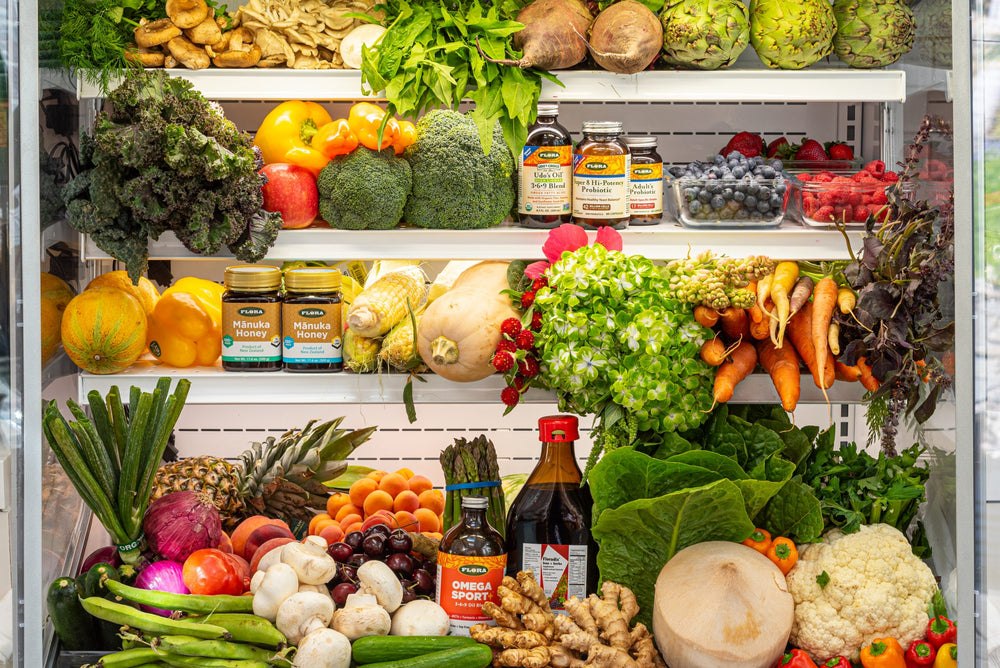 Eating Healthy at Home During a Global Pandemic by Flora Athlete Ambassador, Patrick Reagan During the 2020 year, my family has spent a great deal of time at home much like the rest of humanity. This year has been overwhelming and at times fru...
Oct 8, 2020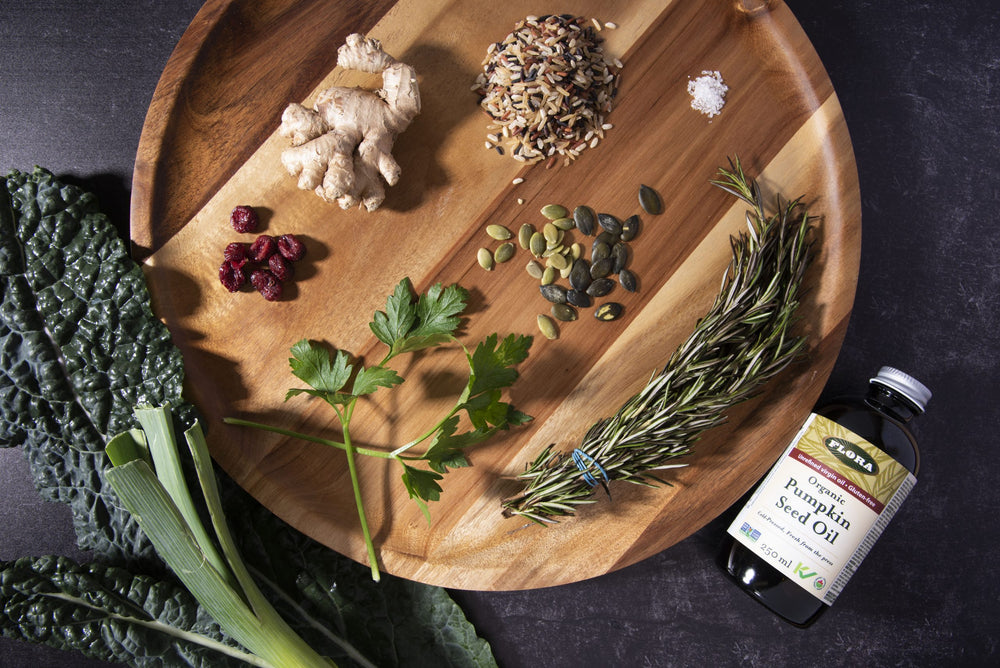 We hope you've been enjoying our seasonal Flora Supplement Calendar and associated posts throughout the year. Golden colors and reddish hues are slowly appearing on the trees as our fall season gets underway. This is a time when our seasonal cycl...
Jul 21, 2020
Gazpacho is a refreshing and cleansing no-cook soup fabulous for hot summer days. Originally back in the Iberian Peninsulait was made with a mortar and pestle, and sometimes included bread! However,modern gazpacho is easily made bread-free and ...
Jan 25, 2019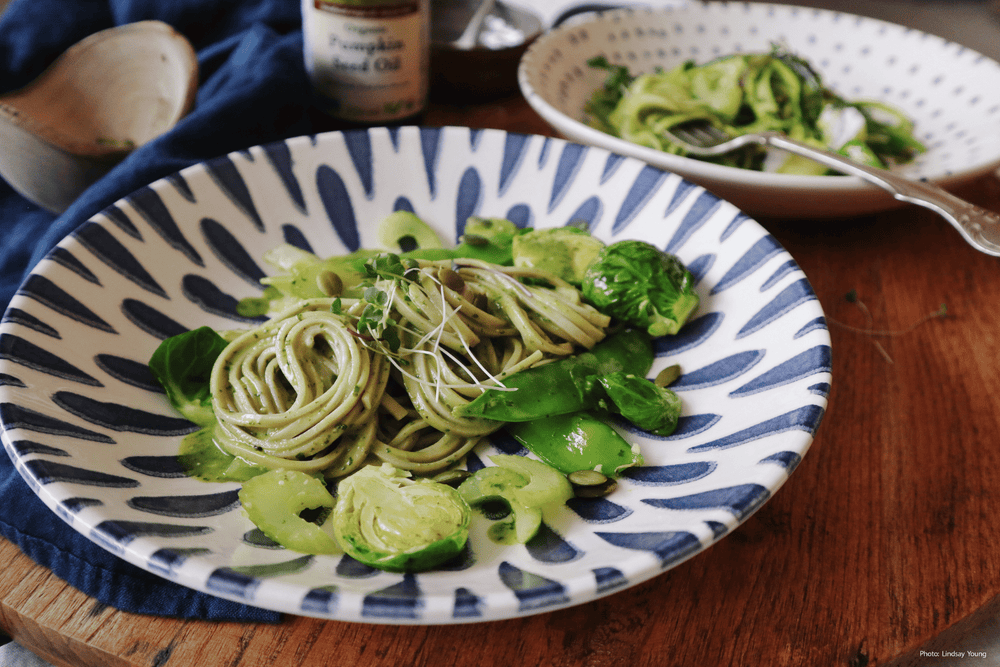 Pumpkin Seed & Pea Pasta: Two Ways Anyone else craving hearty, warming, satiating foods this January? *Raises hand emphatically!* That's why I ended up creating this recipe. I wanted to make a pasta sauce rich in chlorophyll and healthy fats,...
Nov 8, 2018
Pumpkin has long had a health halo around it and gets tons of attention in the fall with both Halloween and Thanksgiving—and certain spiced drinks which shall remain nameless—but its use and benefits extend far beyond just the autumnal months. Flo...
Jun 19, 2018
Whether you're the chef in your family or you just really enjoy a homecooked meal, our line of premium organic culinary oils will bring out your inner foodie. Simply drizzle over soups, salads, and more, to effortlessly up your cooking game. While...
Dec 12, 2017
Food is often the centerpiece of holiday get-togethers. So to help your table stand out as the merriest—and tastiest—try our premium line of organic culinary oils. They are the perfect holiday gift for the cook in your life, even if that person ju...
Oct 2, 2017
This homemade hummus made with Flora Pumpkin Seed Oil (US/CA) pairs perfectly with veggies or crackers. Whether it's an after school snack or appetizer for entertaining friends, this gorgeous green dip is a crowd pleaser. The beautiful green color...
Jan 28, 2017
Replacing traditional hummus made with chickpeas and tahini with a rich dip made with artichokes turns up the detoxifying, slimming, and liver-supportive properties and turns down the starches and harmful lectins. Great for cleansing in any season...
Oct 30, 2016
"Trick or Treat!" Who would ever think three cute words could cause a sugar and fat overload that are scarier than any ghost out there. (Cue creepy cackle!) Pumpkin spice lattes and questionable costumes are everywhere, while Halloween candy is on...
Jun 24, 2016
Many are aware of our roster of Flora ambassadors and their accomplishments, but we thought it would be fun to share some interesting facts and tidbits, too! Below is our athlete spotlight for Anna Frost. Full Name: Anna Frost Nickname: Frosty Bir...