Sep 17, 2019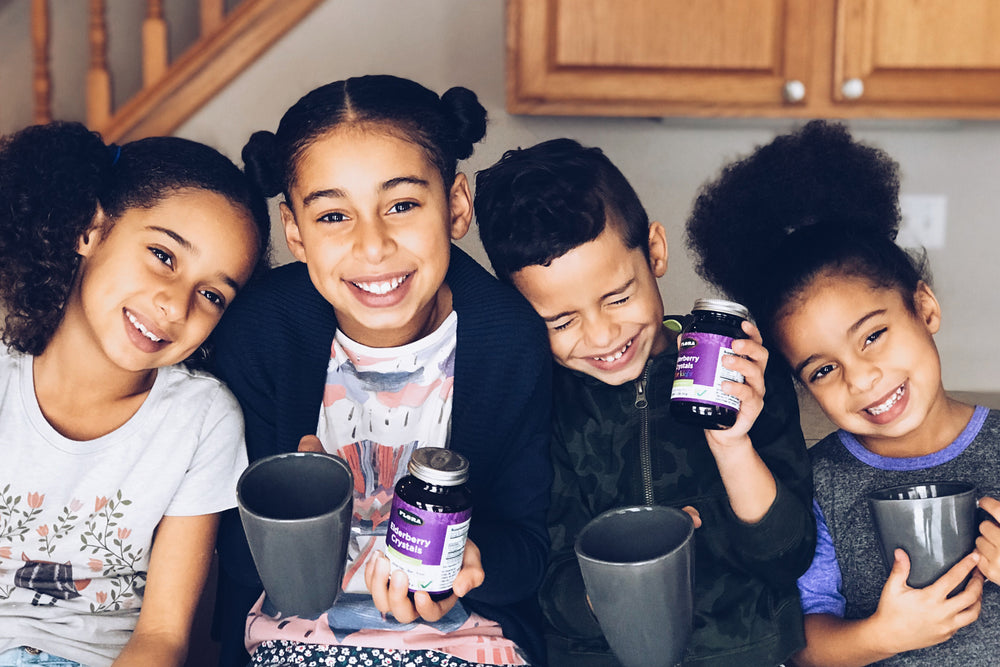 Elderberry: the most popular way we know to stay healthy—and for good reason! You know you want more elderberry goodness in your life and adding Flora Elderberry Crystals to food is the easiest, most versatile way to get your dose. We've sear...
Sep 12, 2019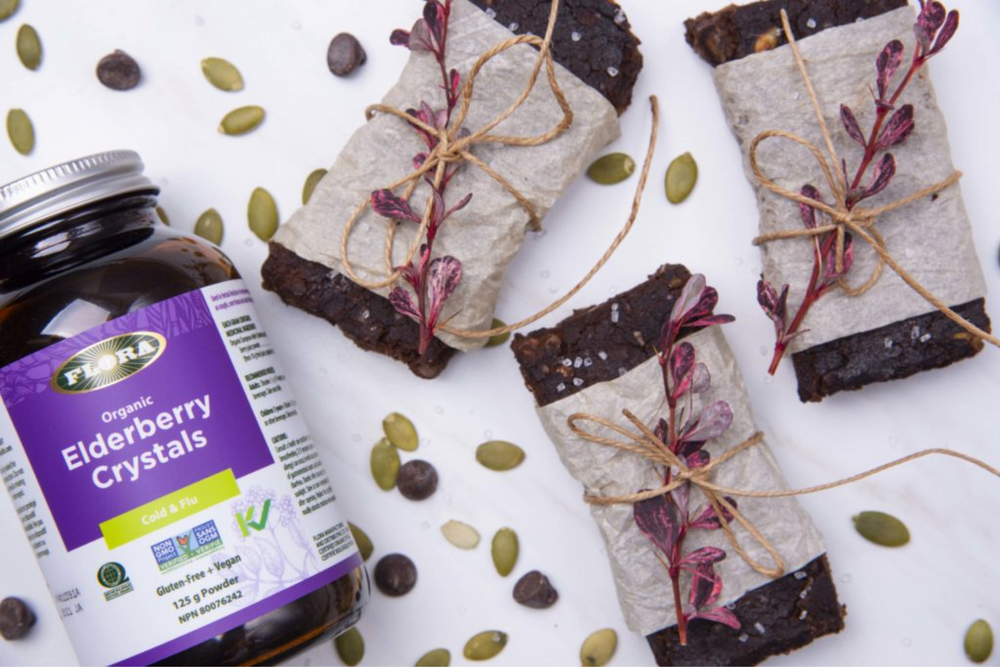 You may be a worrier, or maybe not. If you're a parent, when a toddler decides to suck on a dog toy or shopping cart handle, you may panic, or you may shrug, saying "That should help develop their immune system." I've seen both reactions. Regar...
Sep 5, 2019
When the heat kicks in and I can't bear to turn the oven on, I turn to sushi rolls that require minimal cooking and can be served cold! This vibrant colored plant-based sushi recipe utilizes the nutritional power of Udo's Oil to assist in nutrien...
Sep 4, 2019
In this mask recipe, mānuka honey is paired with the free-radical-fighting and antioxidant-rich matcha tea powder, the calming and cleansing qualities of oatmeal and the soothing power of aloe for a combination that can refresh and revitalize agi...
Aug 24, 2019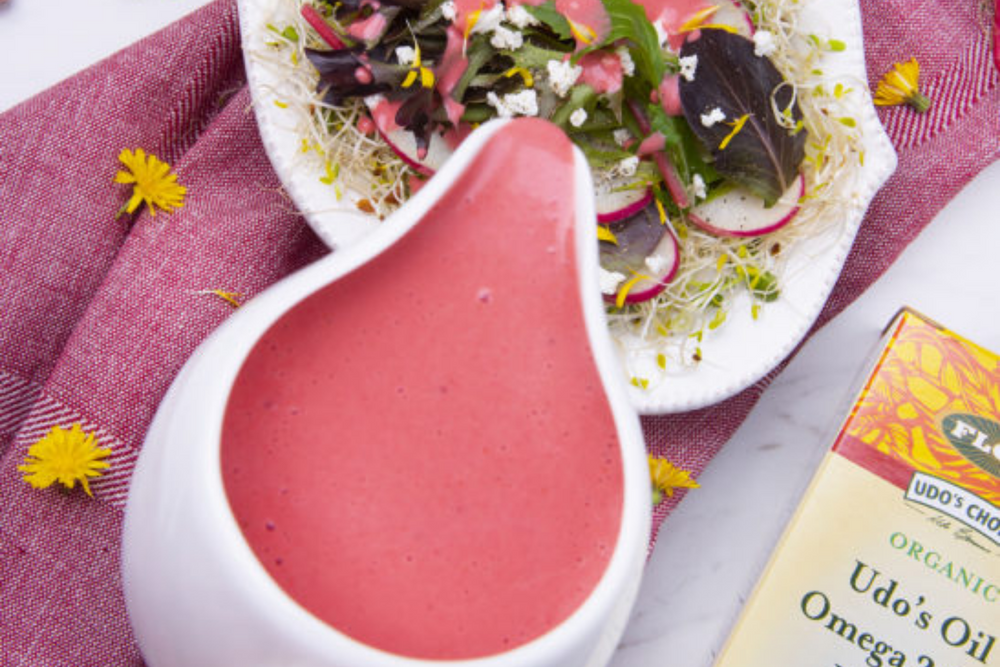 This pretty pink summer dressing is nice over mixed greens, microgreens, or sprouts. You may like to top with crumbled goat cheese and something crunchy, like nuts, seeds, or even radish. This dressing is a rich source of nutrients like omega-3, ...
Aug 17, 2019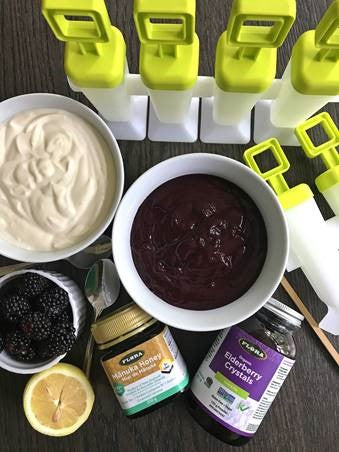 What better treat on a hot summer day than an ice-cold popsicle! Here I have two different flavors. The first is a fresh and tangy Creamy Berry & Lemon combo. The second is "PBBJ," a play on everyone's favorite PB&J, with an extra "B" f...
Aug 15, 2019
Craveable Chive 'n' Cheese Dressing Ingredients 1 egg2 tablespoons lemon juice1 teaspoon garlic powder1/2 teaspoon sea salt1 teaspoon Worcestershire sauce1/2 teaspoon black pepper¾ cup Udo's Oil1/2 cup sour cream3/4 cup crumbled bleu cheese1/4 cu...
Aug 14, 2019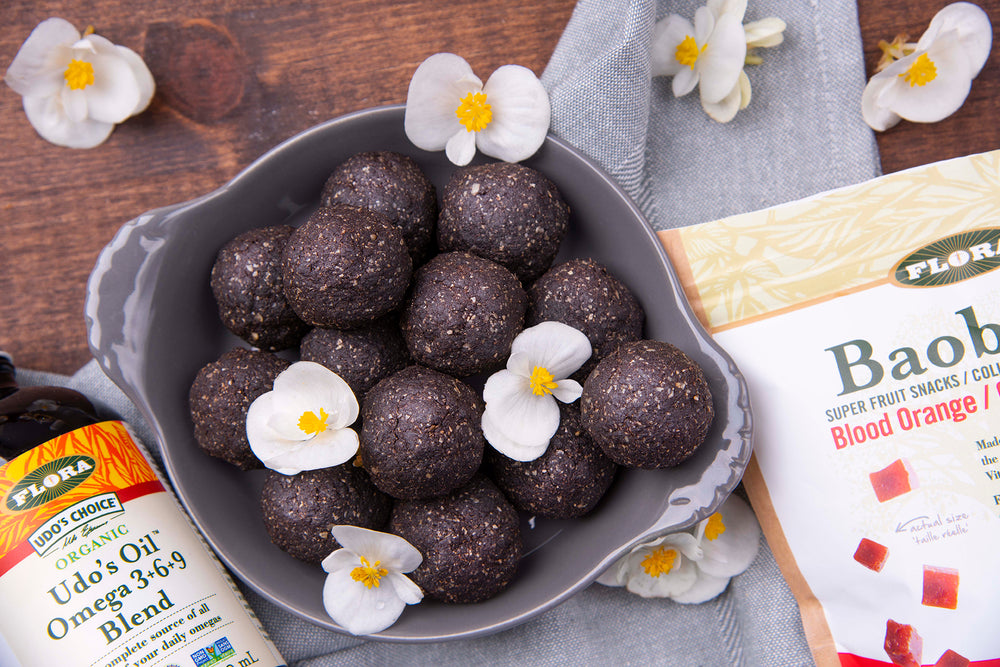 As much as it drives me crazy, kids seem to get a kick out of things that are spelled wrong. Is it rebellion? Freedom from parental oversight? Not sure. What I do know is that all my son's beloved graphic novels have at least one 'z' where an 's'...
Aug 7, 2019
Celebrate summer barbecues with veggies, infused with rosemary and drizzled with a citrusy Italian dressing. This simple sauce puts a healthy twist on classic Italian flavors with sweet orange in place of vinegar and Udo's Oil in place of a com...
Aug 6, 2019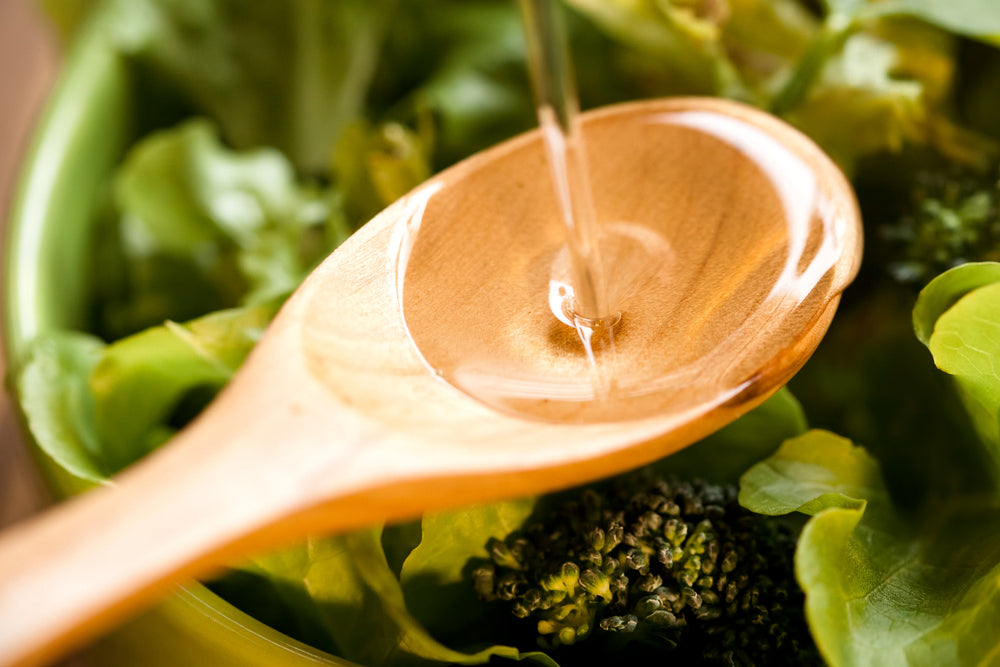 Do you get enough healthy fat? Many people don't consume enough, especially essential omegas. Omega-3, -6 and -9 oils are safe to use in meals for the whole family, not just smoothies! Udo's Oil is a great way to balance a meal, make a snack more...
Aug 1, 2019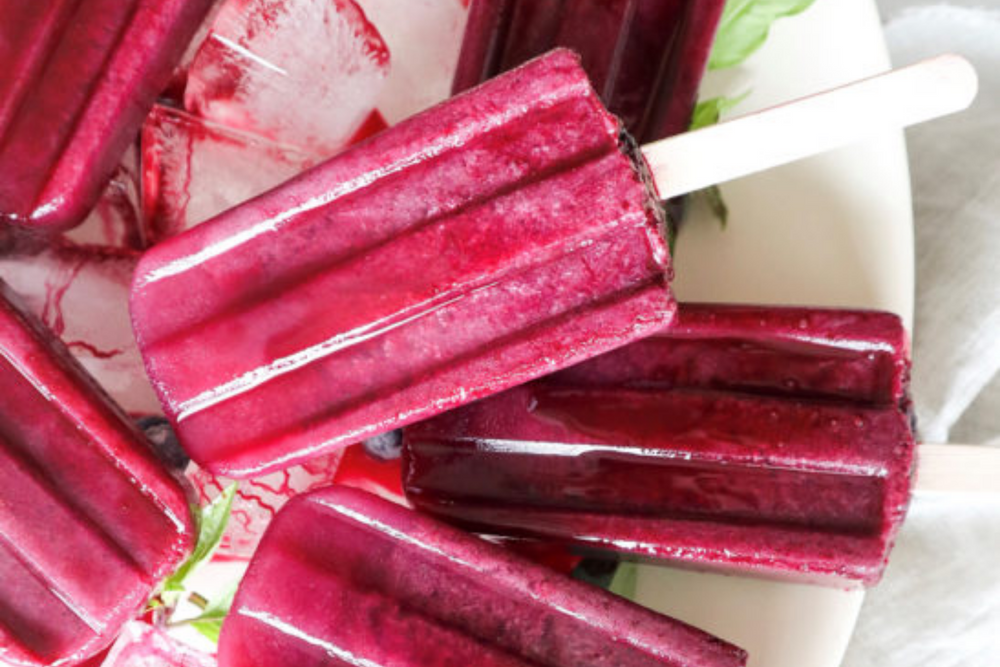 For the kids and the kids at heart, try this electrolyte replenishing, oxygenating ice pop post-play. I'm fairly certain it's well known that when we engage in physical activity, we lose important electrolyte minerals through sweat and exertion...
Jul 25, 2019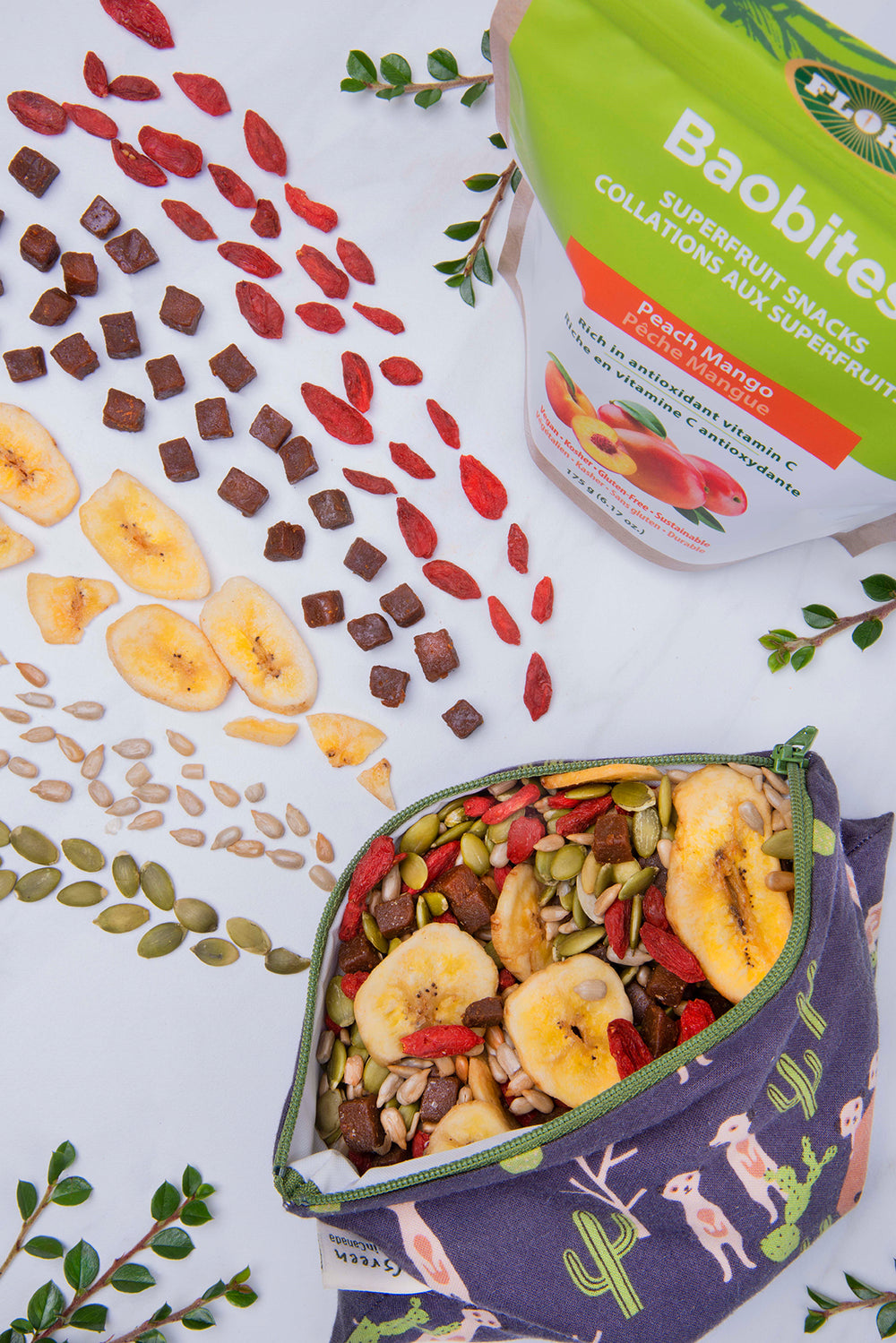 This trail mix has kid-pleasing ingredients that are safe for school, daycare, and activities that do not allow peanuts or tree nuts. It is a well-balanced snack, offering a healthy dose of protein and complex carbs—the kind that supply signifi...