Sep 3, 2020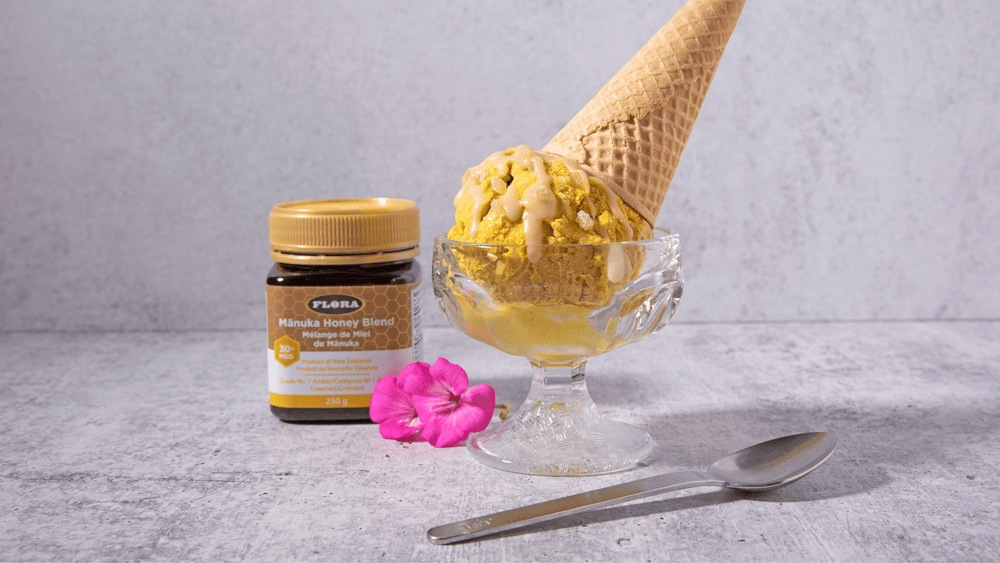 Vegetarian, Dairy-free, Gluten-free, Egg-free This is the "Spiced Manuka Golden Milk" recipe originally from MindBodyGreen.com, with an ice cream twist! Coconut milk, turmeric, and manuka honey provide the foundation for this recipe. If you...
Sep 5, 2019
When the heat kicks in and I can't bear to turn the oven on, I turn to sushi rolls that require minimal cooking and can be served cold! This vibrant colored plant-based sushi recipe utilizes the nutritional power of Udo's Oil to assist in nutrien...
Jul 16, 2019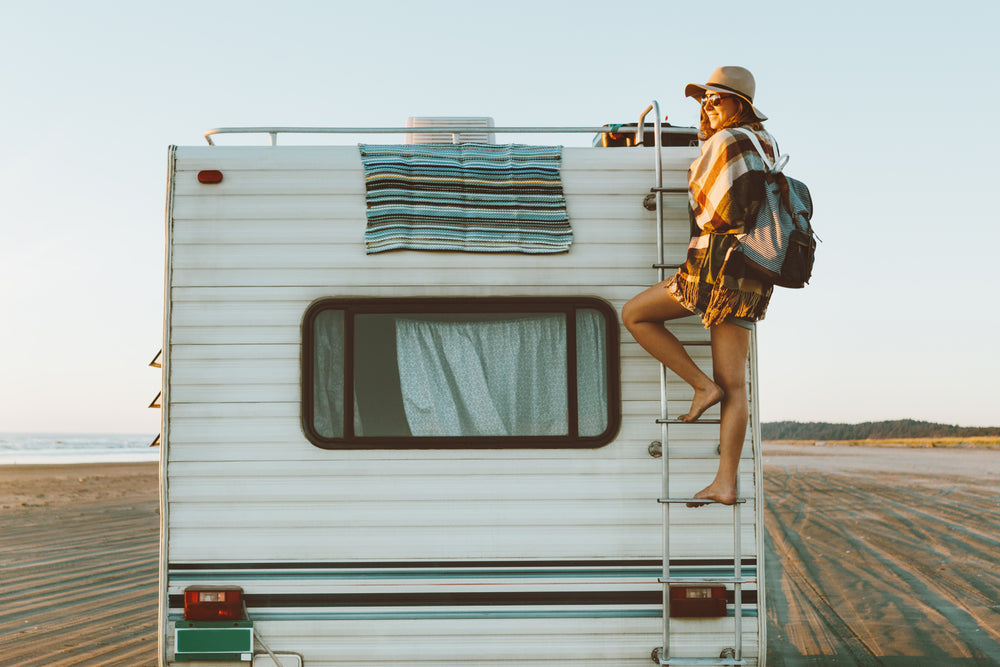 A lot of folks look forward to vacation for months ahead of time, brightening the dark winter days with thoughts of summer fun ahead. Getting away from it all allows you to temporarily forget your never-ending to-do list, form lasting memories wi...
Jun 20, 2019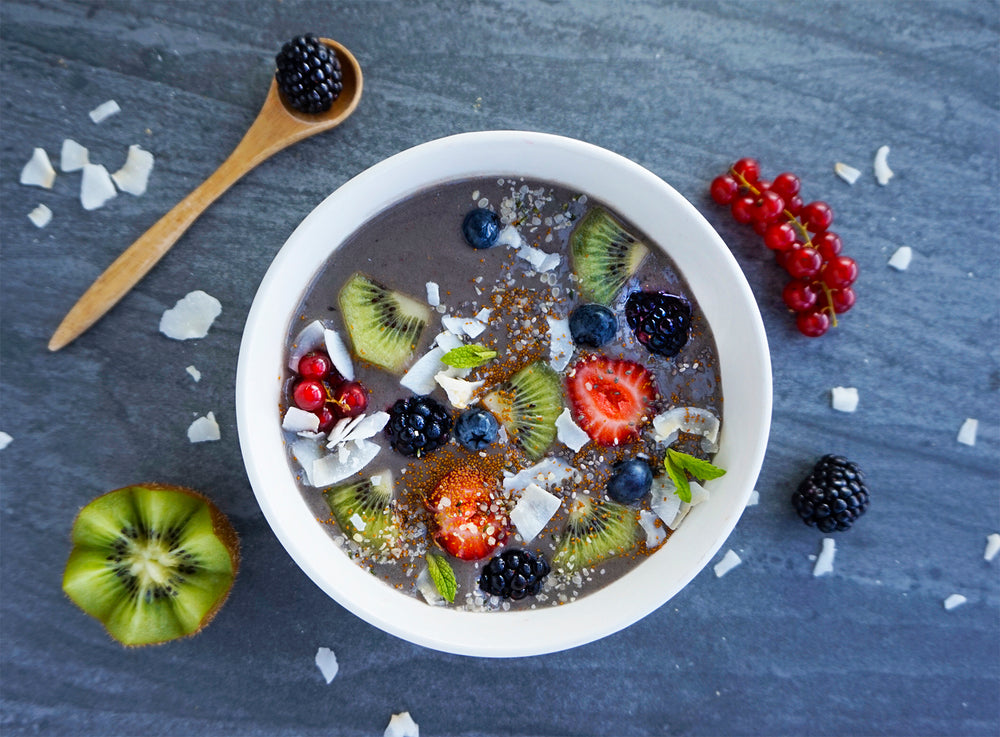 A solid workout deserves an equally solid reward. Treat yourself—while treating your body to the nutrients it craves post-workout—with this Workout Smoothie Bowl recipe. It's great as is or as a base for a smoothie bowl. Frozen banana and str...
Jan 25, 2019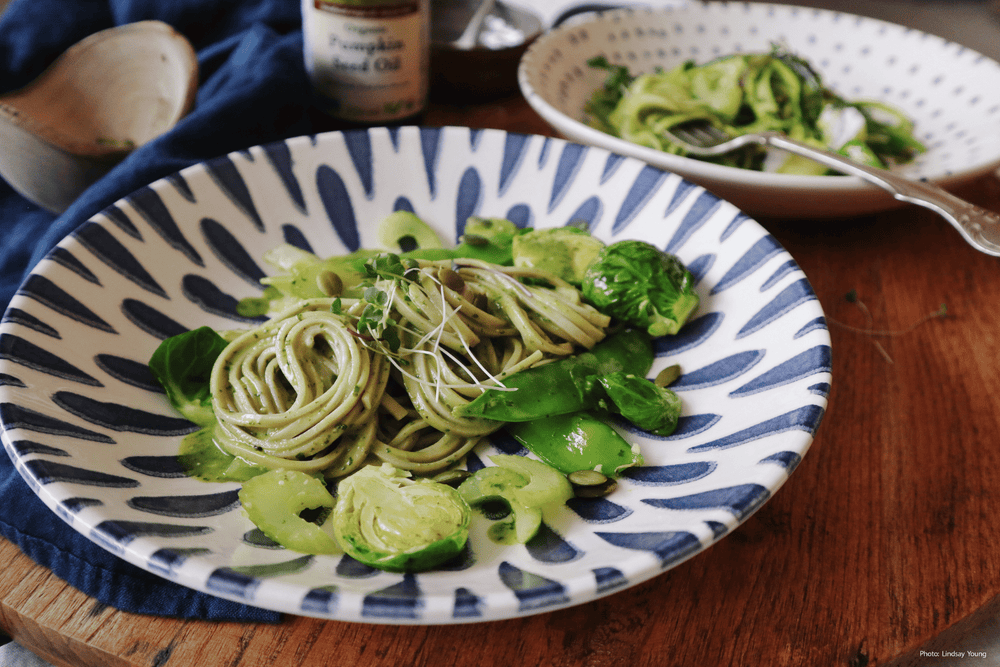 Pumpkin Seed & Pea Pasta: Two Ways Anyone else craving hearty, warming, satiating foods this January? *Raises hand emphatically!* That's why I ended up creating this recipe. I wanted to make a pasta sauce rich in chlorophyll and healthy fats,...
Aug 16, 2018
While we all enjoy a nice healthy salad or fruit-packed smoothie as much as the next person, let's be real for a second. Finding something that tastes really good and still manages to be legitimately healthy can sometimes feel like the world's mos...
Aug 7, 2018
Salad is healthy, right? Not always. While a pile of lettuce and vegetables can be just what the doctor ordered, an unhealthy salad dressing can undo all the good you're doing for your body. Upgrade your summer salads with omega-rich Udo's Oil®! Y...
Apr 10, 2018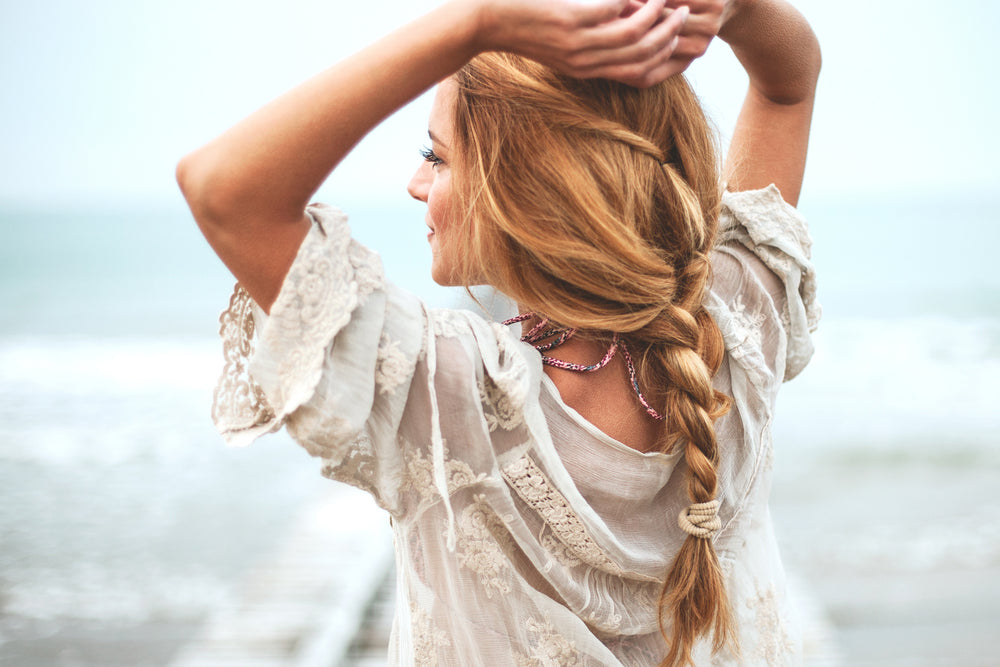 Topical solutions letting you down? No surprise there. The most effective ways to make your body look its best are from the inside out. Give yourself strong nails, flowing locks, and flawless skin with FloraSil (US/CA) and finally see the results ...
Jul 30, 2016
Written by Flora Ambassador, Sage Canaday. Photo Credit: Sandi Nypaver Sage is an elite mountain ultra-trail runner and road marathoner runner. He is a 3-time winner of the Speedgoat 50km, a 2-time US Olympic Trials Qualifier in the marathon (2:1...